From classic spring vegetable soup to creamy and indulgent spring chicken soup, there are spring soup recipes for everyone. Whether you're in the mood for a hearty and filling meal or a light and refreshing soup, there's something for everyone in this collection of delicious spring soup recipes.
Spring soup is the perfect comfort food for the cool and rainy weather that often comes with the spring season.
With a wide range of flavors and ingredients to choose from, you're sure to find a spring soup that suits your taste buds.
One popular option is spring vegetable soup, which is a great way to get your daily dose of greens and veggies.
Another great choice is healthy spring soup recipes, which offer nourishing and wholesome ingredients that are good for both your body and taste buds.
For those looking for something a little heartier, there's spring minestrone soup and spring chicken soup.
These soups are filling and flavorful, perfect for a quick and easy dinner.
And for those who enjoy a creamy soup, there are indulgent spring creamy soup recipes that are sure to satisfy your cravings.
No matter what your preferences are, there's a spring soup recipe out there that's just right for you.
So, whether you're looking for something warm and comforting or just a tasty and healthy meal, be sure to give one of these spring soup recipes a try!
Healthy Spring Soups
" Affiliate links provided for your convenience, please read my disclosure for more information."
21. White Bean Soup + Kale & Vegan Sausage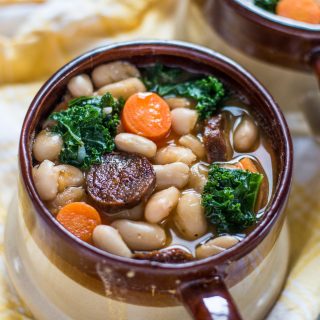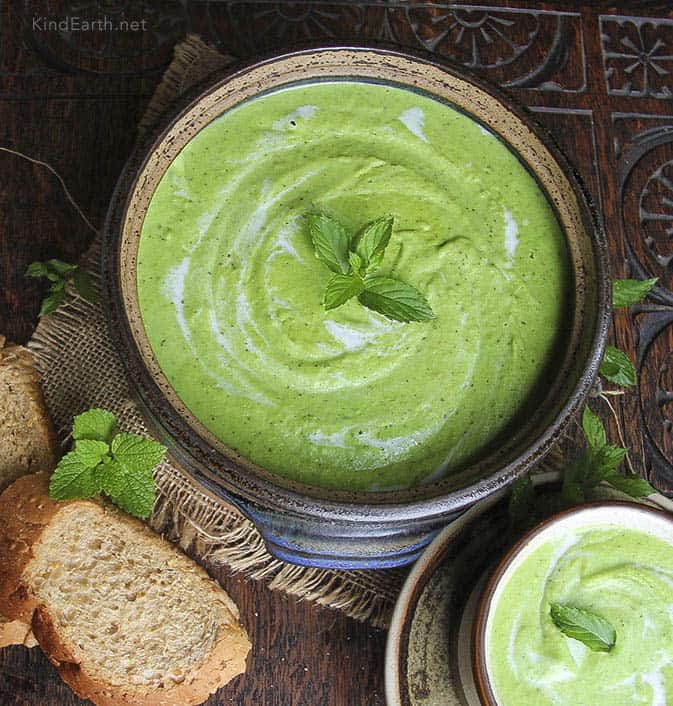 19. Thai Tomato Soup
18. Broccoli Soup & Garlic Chickpea Croutons
17. Instant Pot Chickpea Potato Soup
16. Creamy Roasted Asparagus Soup
13. Tofu Vegetable Noodle Soup
12. Vegan Split Pea Soup + Dill & Crispy Onions
11. Coconut Carrot Rhubarb Soup
10. One Pot Peanut Butter Miso Soup
8. Mexican Street Corn Chowder
7. Vegan Cream Of Asparagus Soup
5. Vegan Roasted Red Pepper Tomato Soup
Now comes the important question… Which spring soup do you like the most? Please let me know in the comments.
Few more Spring recipes !!!
Want to save this for later? Post these Spring Soups to the "Spring Recipes" OR "Spring Food Ideas" Board!