Discover delicious fall recipes that will warm your soul. From cozy fall soups and fall snacks to fall desserts and treats, these fall food ideas will make autumn truly flavorful. Try them now!
As the air turns crisp and the leaves adorn the ground in hues of gold and red, it's time to indulge in the flavors of fall.
In this blog, we'll explore a variety of fall recipes that will tantalize your taste buds and warm your soul.
From comforting soups and hearty stews to delectable desserts and spiced beverages, I've gathered a collection of inspiring dishes that celebrate the bountiful harvest of the season.
Get ready to embrace the culinary delights of autumn as we embark on a gastronomic journey filled with unique flavors and creative twists.
Let's dive into the world of fall recipes and savor the rich and aromatic tastes that this season has to offer.
10 Tips To Transform Classic Comfort Foods Into Fall-Inspired Versions
As the weather turns cooler, there's no better time to transform classic dishes into fall-inspired versions.
With a few simple tips and tricks, you can elevate your favorite comfort foods to new heights, infusing them with the flavors and aromas of autumn.
In this article, we will explore ten tips that will help you create mouthwatering fall-inspired versions of your go-to dishes.
Tip 1: Seasonal Ingredients
One of the keys to transforming classic comfort foods into fall-inspired versions is to incorporate seasonal ingredients.
Fall brings an abundance of fresh produce such as apples, pears, squash, and sweet potatoes.
By using these ingredients in your recipes, you can add a touch of autumnal flavor and enhance the overall appeal of the dish.
Tip 2: Warm Spices
Warm spices like cinnamon, nutmeg, cloves, and allspice are synonymous with fall.
Adding a pinch of these aromatic spices to your classic comfort foods can instantly give them a cozy and inviting feel.
Whether you're baking a pie, making oatmeal, or simmering a pot of soup, don't forget to reach for your spice rack and sprinkle in some fall magic.
Tip 3: Roasting and Braising
As the temperature drops, hearty and slow-cooked meals become more appealing.
Roasting and braising are cooking techniques that infuse dishes with deep flavors and tender textures.
Transform your classic roasted chicken into a succulent autumn delight by stuffing it with seasonal herbs and root vegetables.
Likewise, turn a tough cut of meat into a fork-tender masterpiece by braising it with fragrant spices and rich sauces.
Tip 4: Incorporating Pumpkin
Pumpkin is the quintessential fall ingredient.
From pumpkin pies to pumpkin lattes, this versatile squash adds a delightful earthy sweetness to any dish.
Try incorporating pumpkin puree into your classic recipes like mac and cheese, pancakes, or even chili.
The subtle hint of pumpkin will bring a distinct fall twist to familiar flavors.
Tip 5: Hearty Soups and Stews
Nothing warms the soul quite like a steaming bowl of soup or stew on a crisp autumn day.
Take your classic soup recipes and give them a fall makeover by adding seasonal vegetables, herbs, and spices.
Consider hearty combinations like butternut squash and sage soup or a comforting beef stew infused with red wine and thyme.
Tip 6: Savory Pies
Fall is the perfect time to indulge in savory pies that are both comforting and satisfying.
From traditional chicken pot pie to vegetarian-friendly mushroom and leek pie, there are endless possibilities for creating fall-inspired versions of these classic dishes.
Encase your fillings in a buttery, flaky crust and savor the delicious flavors of autumn with every bite.
Tip 7: Festive Desserts
Indulging in sweet treats is an essential part of any fall-inspired culinary journey.
Take your favorite classic desserts like apple pie, bread pudding, or cheesecake and infuse them with seasonal ingredients like cranberries, pecans, or gingerbread spices.
These festive desserts will not only satisfy your sweet tooth but also evoke the warm and comforting essence of fall.
Tip 8: Comforting Beverages
As the days get shorter and the air gets crisper, cozy beverages become a staple in many households.
Upgrade your classic hot chocolate, coffee, or tea by incorporating fall flavors like cinnamon, caramel, or pumpkin spice.
Enjoy these comforting beverages while wrapped in a blanket, and let the flavors transport you to the enchanting ambiance of autumn.
Tip 9: Fall-Inspired Flavors
Apart from seasonal ingredients, fall is also associated with specific flavors that instantly evoke the spirit of the season.
Consider using ingredients like maple syrup, cranberries, figs, or even mulled wine to infuse your classic recipes with the distinct taste of fall.
These flavors will add depth and complexity to your dishes, making them truly irresistible.
Tip 10: Presentation and Garnishes
Finally, don't forget about the importance of presentation when transforming classic comfort foods into fall-inspired versions.
Use autumnal colors like deep oranges, rich browns, and vibrant reds to create an appealing visual display.
Garnish your dishes with fresh herbs, toasted nuts, or edible flowers to add an extra touch of elegance and elevate the overall dining experience.
Delicious Fall Recipes
" Affiliate links are provided for your convenience, please read my disclosure for more information."
17. Pumpkin French Toast – Just So Tasty
16. Pumpkin Spice Cake – The Frugal Girls
15. Sausage Stuffed Acorn Squash – The Recipe Well
14. Apple Bread + Cinnamon Pecan Crunch – Small Town Woman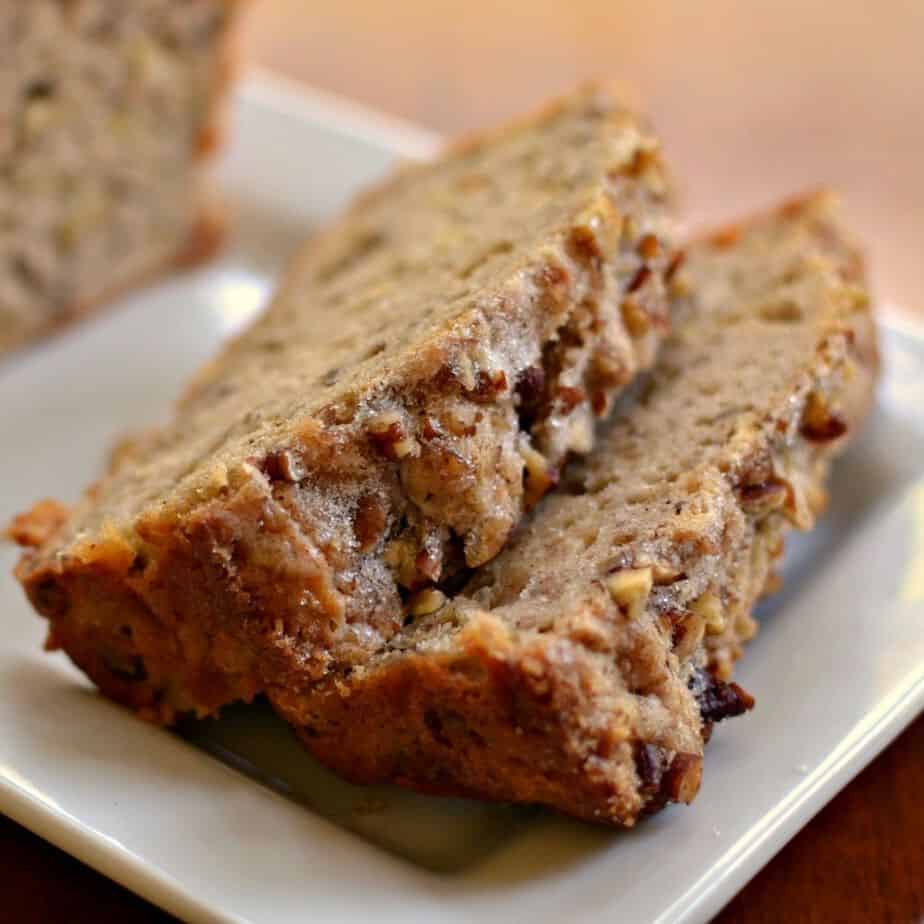 13. Pumpkin Chai Smoothie – Real And Vibrant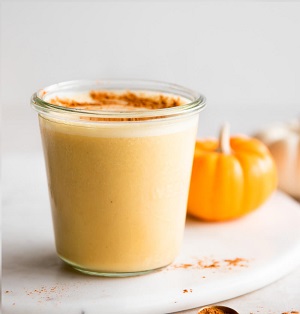 12. Creamy Chicken & Mushroom Soup – Damn Delicious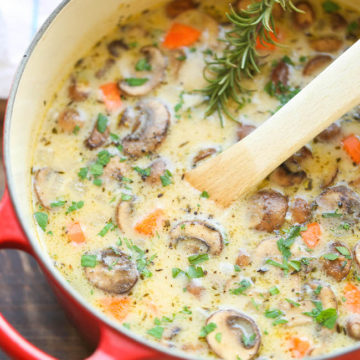 11. Pumpkin Pie Pancakes – Instrupix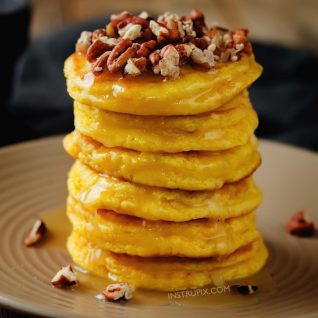 10. Autumn Harvest Bowl – The Almond Eater
9. Slow Cooker Chicken Enchilada Soup – LMLD
8. Fall Harvest Salad + Pumpkin Goddess Dressing – The Seasoned Mom
7. Harvest Fall Salad – Grand Baby Cakes
6. Apple Cinnamon Pancakes + Greek Yogurt – Krolls Korner
5. Butternut Squash Apple Bruschetta – Whitney Bond
4. Brown Butter Penne + Fall Veggies – Forks And Folly
3. Pumpkin Apple Muffins – From My Bowl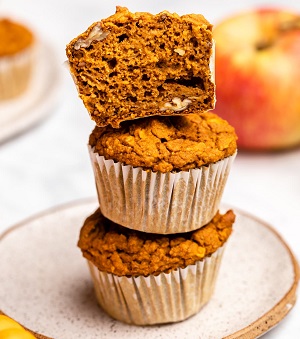 2. Fall Harvest Salad + Pumpkin Maple Dressing – Honest Grub Honest Foodie
1. Wild Rice Harvest Bowls + Fig Balsamic Vinaigrette – Iowa Girl Eats
FAQs
Q. Can I use frozen produce instead of fresh seasonal ingredients?
While fresh seasonal produce is ideal, you can use frozen alternatives when certain ingredients are not available. Just make sure to thaw and drain them properly before incorporating them into your recipes.
Q. Can I substitute warm spices with other flavorings?
Warm spices are synonymous with fall, but if you have personal preferences or dietary restrictions, feel free to experiment with other flavorings that evoke a sense of warmth and coziness.
Q. How can I make my fall-inspired dishes more visually appealing?
Use garnishes, colorful ingredients, and artistic plating techniques to make your fall-inspired dishes visually stunning. Remember, we eat with our eyes first, so presentation plays a crucial role in enhancing the overall dining experience.
Q. Can I modify recipes to accommodate dietary restrictions like gluten-free or dairy-free?
Absolutely! There are many gluten-free and dairy-free alternatives available that can be used to modify recipes. Substitute wheat flour with gluten-free flour blends and dairy milk with plant-based milk options like almond, soy, or oat milk.
Q. How can I incorporate autumnal flavors into my baking?
Baking is a wonderful way to infuse fall-inspired flavors into your creations. Add ingredients like cinnamon, ginger, cloves, or even a touch of maple syrup to your batters and doughs. Experiment with pumpkin puree, applesauce, or grated carrots for moist and flavorful baked goods.
Q. Can I freeze fall-inspired dishes for later consumption?
Yes, many fall-inspired dishes can be prepared in advance and frozen for later enjoyment. Soups, stews, pies, and casseroles can be portioned and frozen in airtight containers. Just make sure to label them with the date and reheating instructions for convenience.
Now comes the important question… Which fall recipes do you like the most? Please let me know in the comments.
Few more fall recipe ideas!!!
Want to save this for later? Post these Fall Recipes to the "Fall Recipes" OR "Autumn Recipes" Board!