St Patricks Day crafts for kids are perfect to keep little ones busy, and they don't have to be complicated. Whether you're a parent, teacher, or just looking for a fun activity, these St. Patrick's Day crafts are perfect for kids of all ages. From leprechaun hats to shamrock wreaths, there are plenty of creative and festive ideas to choose from. So grab some construction paper, glue, and glitter, and get ready to let your little ones create some St. Patrick's Day magic!
St. Patrick's Day is a fun holiday to celebrate with kids, and what better way to do that than with some crafts?
There are so many different St. Patrick's Day crafts for kids that you can try, from simple coloring pages to more elaborate projects like leprechaun traps and shamrock wreaths.
Whether you're looking for a quick and easy activity to keep the kids busy or a more involved project to really get them excited about the holiday, there's something here for everyone!
One popular St. Patrick's Day craft for kids is making shamrocks. You can make these out of construction paper, felt, or even just green cardstock.
There are a ton of different techniques you can use to make shamrocks, from simple cutouts to more complex folding and weaving.
You can also decorate your shamrocks with glitter or stickers to make them even more festive.
Another fun St. Patrick's Day craft for kids is making leprechaun traps.
These can be as simple or as elaborate as you want, and they're a great way to get kids thinking creatively.
You can use everyday household items like shoeboxes and toilet paper rolls to construct your trap, or you can get fancier with materials like popsicle sticks and pipe cleaners.
Once your trap is built, you can leave it out overnight in the hopes of catching a leprechaun!
If you're looking for a more low-key St. Patrick's Day activity, you can always print out some coloring pages for the kids to work on.
There are tons of free St. Patrick's Day coloring pages available online, featuring everything from leprechauns and shamrocks to rainbows and pots of gold.
You can even find coloring pages that teach kids about Irish culture and history.
Finally, if you're feeling really ambitious, you can try making a St. Patrick's Day wreath with the kids.
These can be made out of a variety of materials, including paper, felt, and even real shamrocks.
You can also use a variety of decorations to make your wreath really pop, like ribbons, sequins, and beads.
St Patricks Day Crafts For Kids
" Affiliate links provided for your convenience, please read my disclosure for more information."
Buy these recommended products here:
23. Shamrock Pal Finger Puppets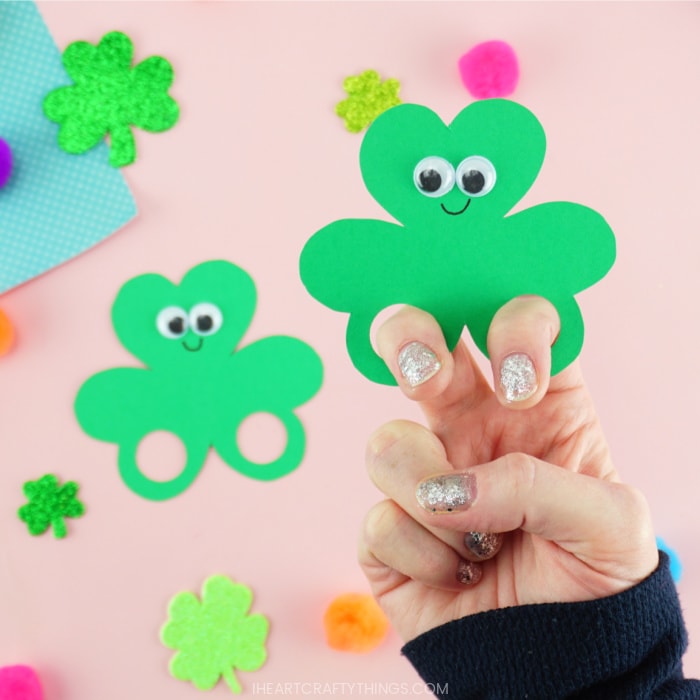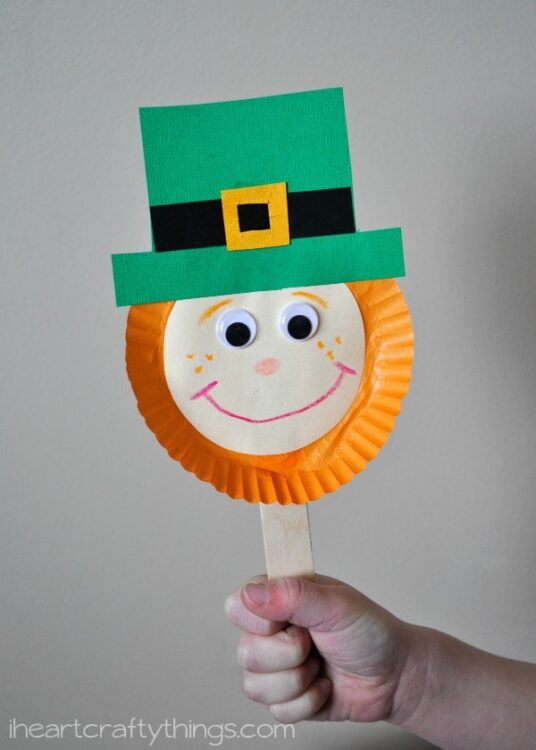 19. Cereal Box Leprechaun Trap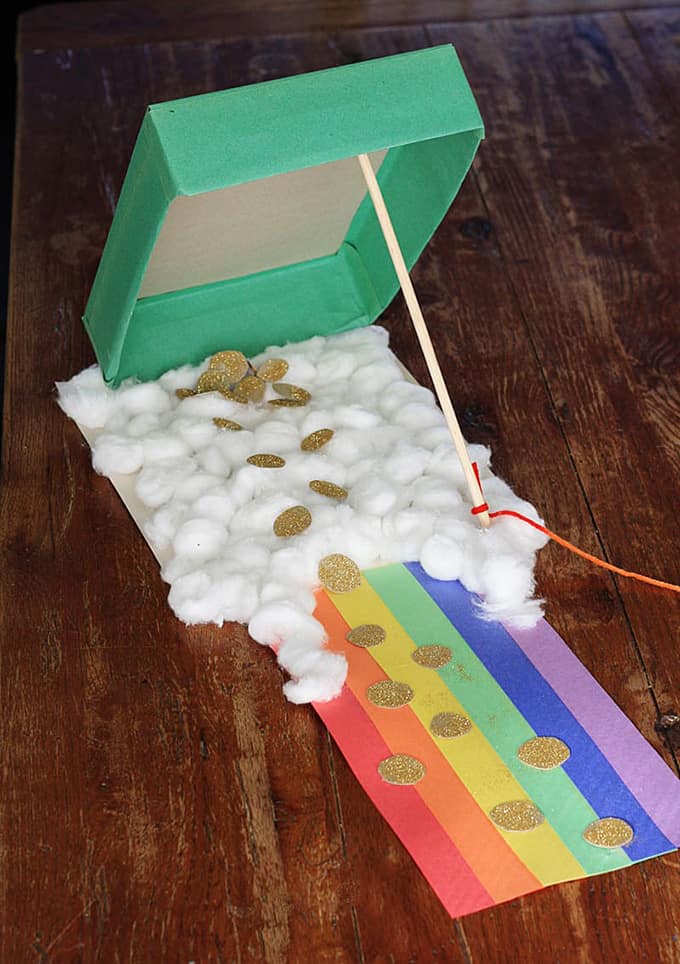 16. Fused Bead Rainbow Suncatcher
15. Leprechaun Paper Plate Craft
14. Leprechaun Hat
13. Paper Cup St Patrick's Day Windsock
12. St. Patrick's Day Calming Bottle
11. Pot-O-Gold Slime
10. Fork Print Bead Leprechaun Craft
9. St Patrick's Day Salt Dough Shamrocks
8. Thumbprint Pot of Gold Craft
7. St. Patrick's Day Shamrock Man
4. Paper Plate Leprechaun Craft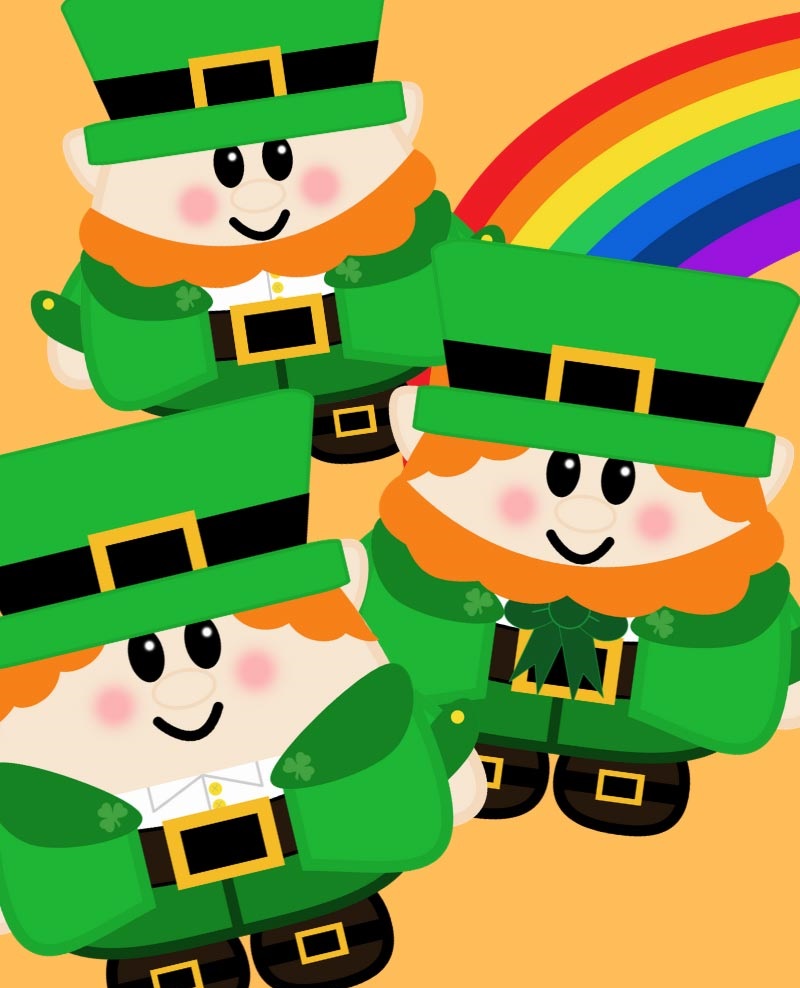 Now comes the important question… Which st patricks day crafts for kids do you like the most? Please let me know in the comments.
Few more st patricks day ideas!!!
Want to save this for later? Post these St Patricks Day Crafts for Kids to your favorite Pinterest Board!