Discover a world of easy shrimp recipes. From grilled shrimp, air fryer shrimp, and foil packet shrimp to fried shrimp recipes, explore a collection of shrimp dishes.
Discover the versatility of shrimp in our blog as we explore a collection of tantalizing recipes.
From classic shrimp scampi to spicy tacos and aromatic shrimp scampi, we'll guide you through a culinary journey spanning global cuisines and innovative techniques.
Whether you seek quick weeknight meals or gourmet indulgences, our collection of mouthwatering shrimp recipes is sure to satisfy your cravings and impress your guests.
Get ready to elevate your cooking skills and embrace the delicious possibilities that shrimp has to offer.
Tips For Cooking Tender & Flavorful Shrimp
When it comes to seafood delicacies, shrimp stands out as a versatile and delectable choice.
Whether you're a seafood enthusiast or a culinary adventurer, cooking shrimp to perfection can elevate your dining experience.
In this article, we'll explore 13 expert tips to help you cook tender and flavorful shrimp that will impress even the most discerning palates.
1. Understanding Shrimp
To cook shrimp to perfection, it's essential to understand its characteristics.
Shrimp are crustaceans with delicate, sweet meat encased in a protective shell.
They come in various sizes, with larger shrimp typically being more suitable for grilling or broiling, while smaller ones are ideal for sautéing or stir-frying.
2. Choosing Fresh Shrimp
Selecting fresh shrimp is crucial for achieving excellent flavor and texture.
Look for shrimp with firm and translucent flesh.
Avoid shrimp that has a slimy or fishy odor, as it may indicate poor quality.
Whenever possible, opt for wild-caught shrimp for superior taste and sustainability.
3. Proper Cleaning and Preparation
Before cooking shrimp, it's essential to clean and prepare them properly.
Start by removing the shell, leaving the tail intact for presentation.
Make a shallow incision along the back to devein the shrimp, if necessary.
Rinse them under cold water to remove any remaining debris.
4. Marinating for Enhanced Flavor
Marinating shrimp can infuse them with additional flavors and tenderize the meat.
Create a marinade using ingredients such as olive oil, garlic, lemon juice, herbs, and spices.
Allow the shrimp to marinate for at least 15 minutes or up to an hour in the refrigerator, depending on the recipe.
5. Selecting the Right Cooking Method
Shrimp can be cooked using various methods, each offering a unique flavor profile.
Some popular options include grilling, sautéing, boiling, baking, and deep-frying.
Choose a method that complements your recipe and personal preferences.
6. Using the Correct Heat
Maintaining the right cooking temperature is crucial for tender and flavorful shrimp.
When sautéing or stir-frying, use medium-high heat to cook the shrimp quickly without overcooking.
For grilling, preheat the grill to medium heat and oil the grates to prevent sticking.
7. Avoiding Overcooking
One of the most common mistakes when cooking shrimp is overcooking, resulting in a rubbery and dry texture.
Shrimp cook rapidly and can become fully cooked in just a few minutes, depending on their size.
Keep a close eye on the shrimp and remove them from heat as soon as they turn pink and opaque.
8. Adding Flavorful Ingredients
To enhance the taste of shrimp, consider adding flavorful ingredients during the cooking process.
Garlic, butter, lemon juice, fresh herbs, and spices like paprika, cayenne pepper, or Old Bay seasoning can elevate the flavor profile and create a delightful culinary experience.
9. Timing the Cooking Process
Timing is crucial when cooking shrimp. Remember that they cook quickly, so plan accordingly.
Keep all the ingredients and cooking utensils ready before you start cooking.
This preparation will help you avoid overcooking while ensuring all the flavors meld together perfectly.
10. Testing for Doneness
To ensure your shrimp are cooked to perfection, it's essential to test for doneness.
Cut into the thickest part of a shrimp to ensure it is opaque throughout with no translucent or raw spots.
The meat should be tender and juicy, signifying it is ready to be enjoyed.
11. Resting Shrimp
Allowing cooked shrimp to rest for a few minutes before serving is a crucial step that shouldn't be overlooked.
Resting allows the shrimp to retain their juices and ensures an even distribution of flavors throughout the meat.
12. Serving Suggestions
There are endless possibilities when it comes to serving shrimp.
You can enjoy them as an appetizer, incorporate them into salads, pasta dishes, and tacos, or even use them as a topping for pizzas.
Consider your preferences and experiment with different recipes to discover your favorite way to serve shrimp.
13. Storing Leftover Shrimp
In case you have leftovers, it's important to store them properly to maintain their quality.
Place the cooled shrimp in an airtight container and refrigerate them promptly.
Consume the leftovers within two days to ensure optimal flavor and texture.
Delicious Shrimp Recipes
" Affiliate links are provided for your convenience, please read my disclosure for more information."
30. Pineapple Teriyaki Shrimp Foil Packets – Spend With Pennies
29. Cajun Shrimp Foil Packets – Modern Meal Makeover
28. Grilled Shrimp Boil in Foil Packets – Diethood
27. Garlic Shrimp & Veggie Foil Packs – Gimme Delicious
26. Lemon Garlic Foil Packet Shrimp – The Roaster Root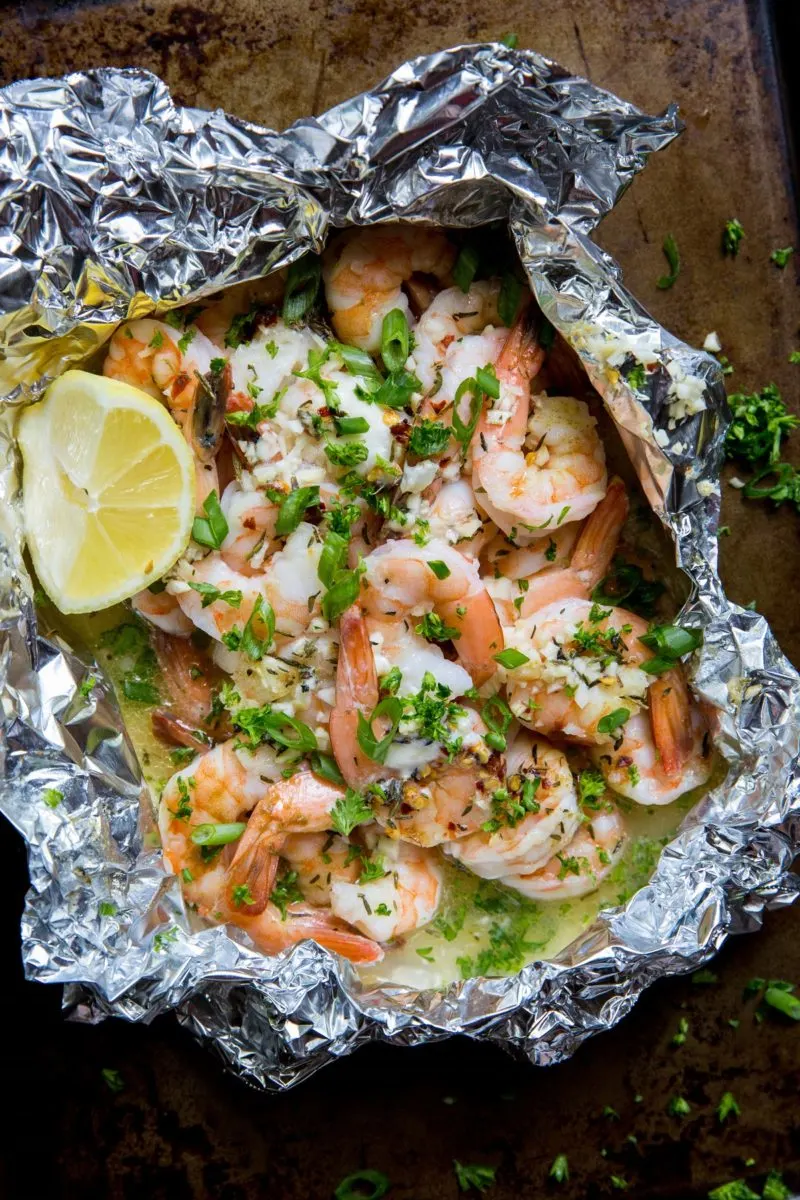 25. Grilled Shrimp Foil Packs – My Organized Chaos
24. Margarita Grilled Shrimp Skewers – A Farmgirl's Dabbles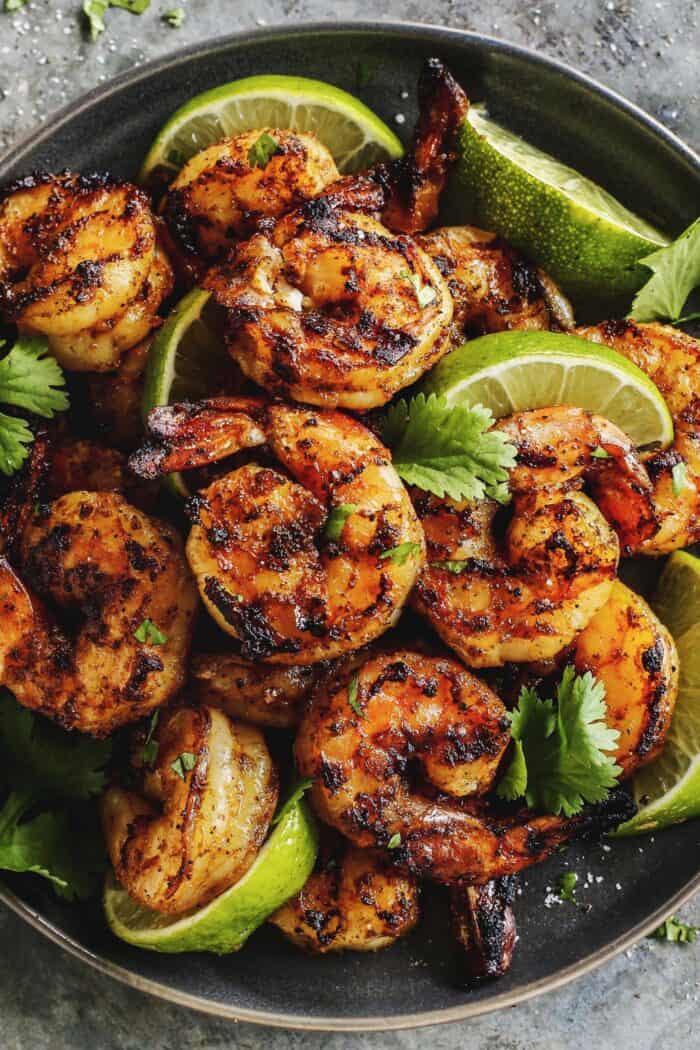 23. Garlic Grilled Shrimp Skewers – Downshiftology
22. Marinated Grilled Shrimp – 100K Recipes
21. Garlic Butter Air Fryer Shrimp – Mom On Timeout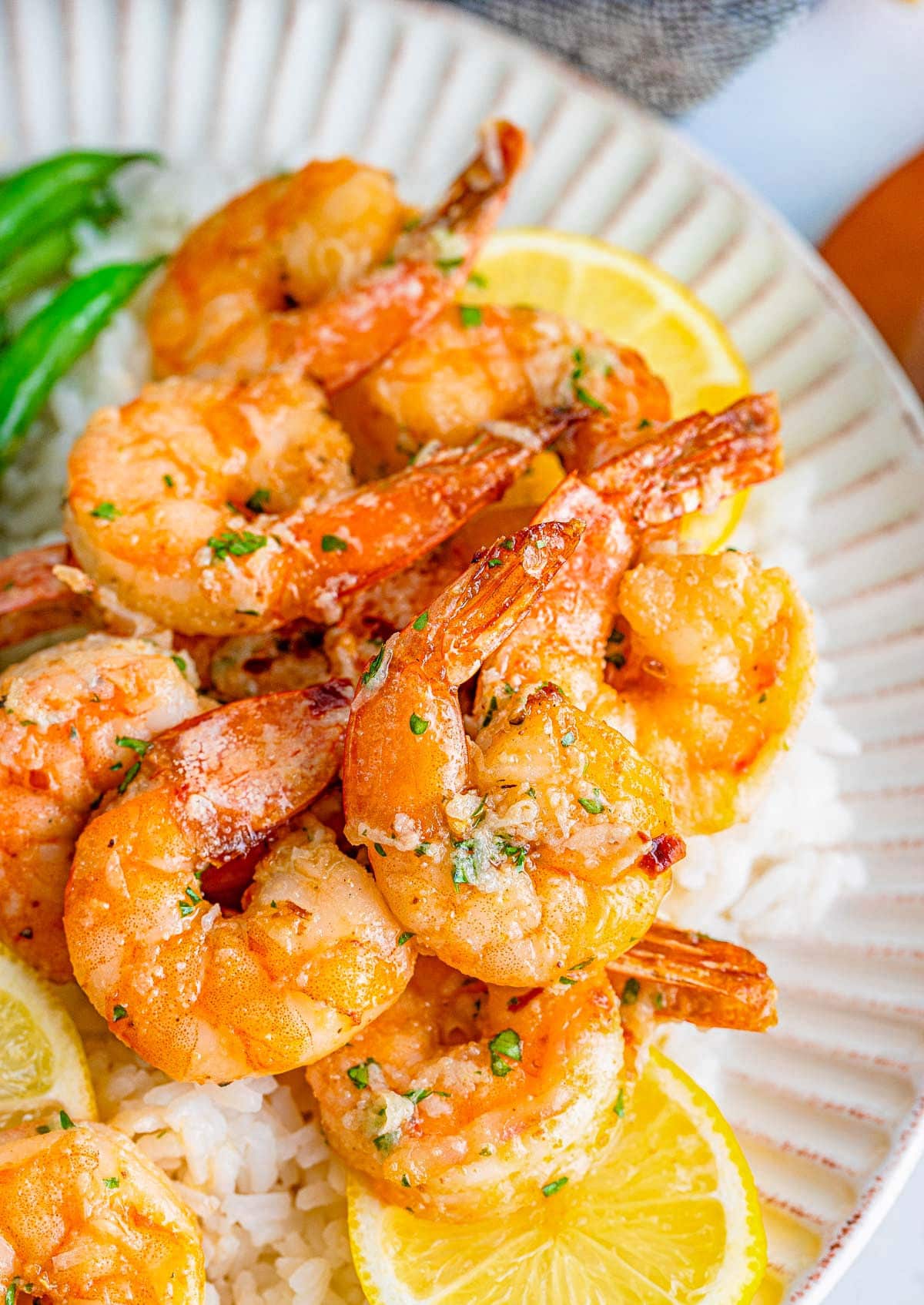 20. Air Fryer Shrimp Tacos – Bites With Bri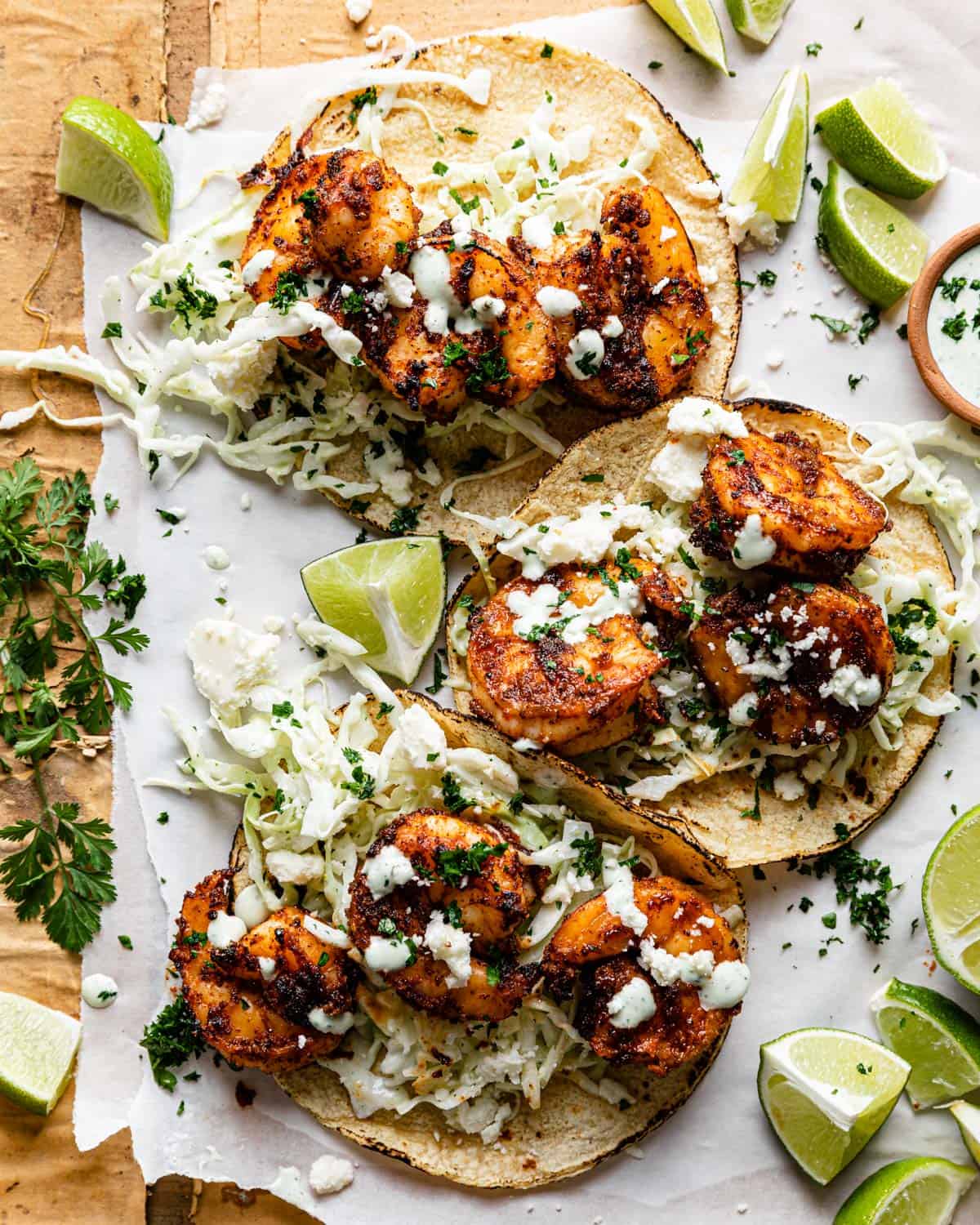 19. Air Fryer Shrimp – The Almond Eater
18. Air Fryer Fried Shrimp With Sriracha Mayo – 40 Aprons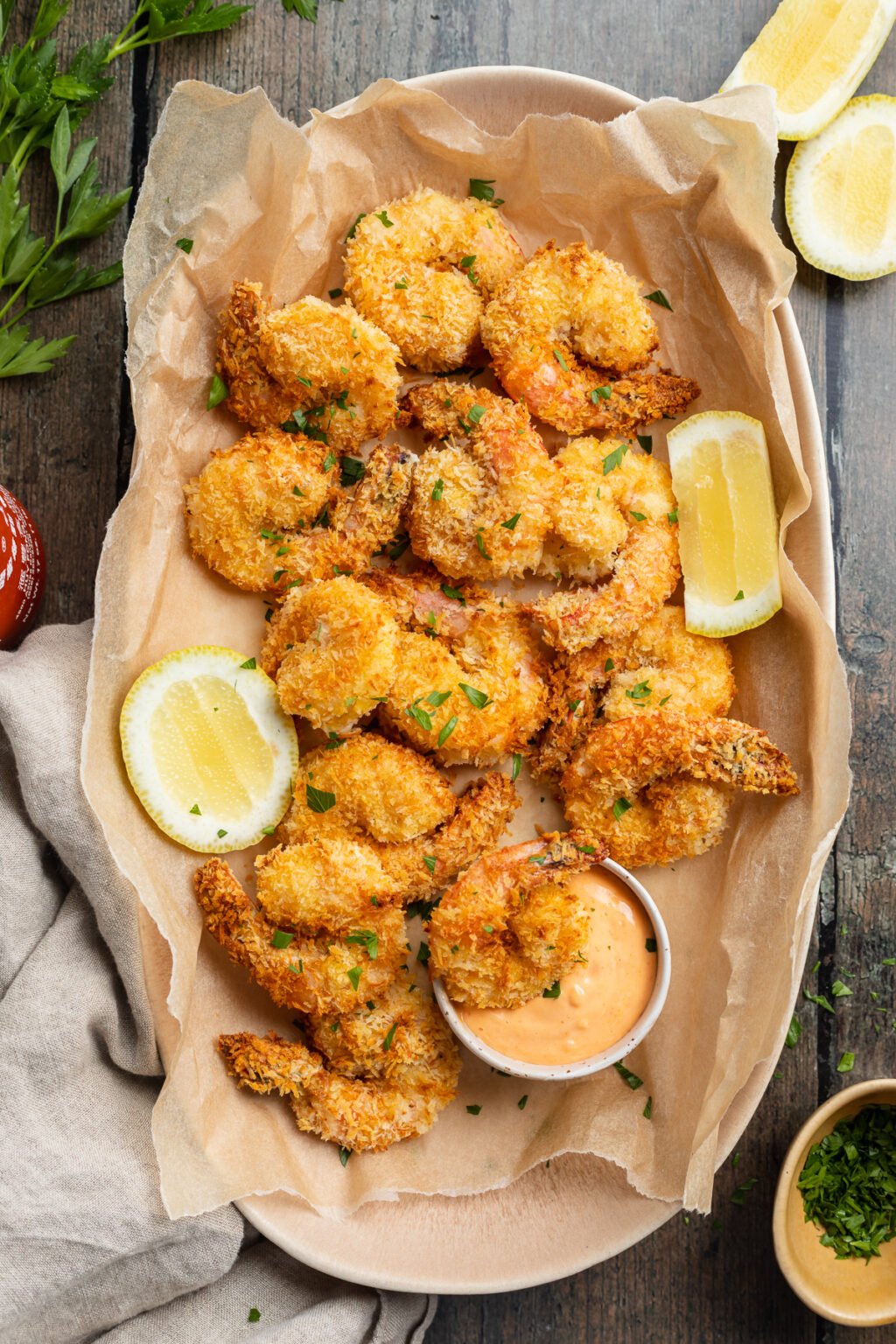 17. Sheet Pan Shrimp Boil – Damn Delicious
16. Garlic Butter Shrimp Pasta – Much Butter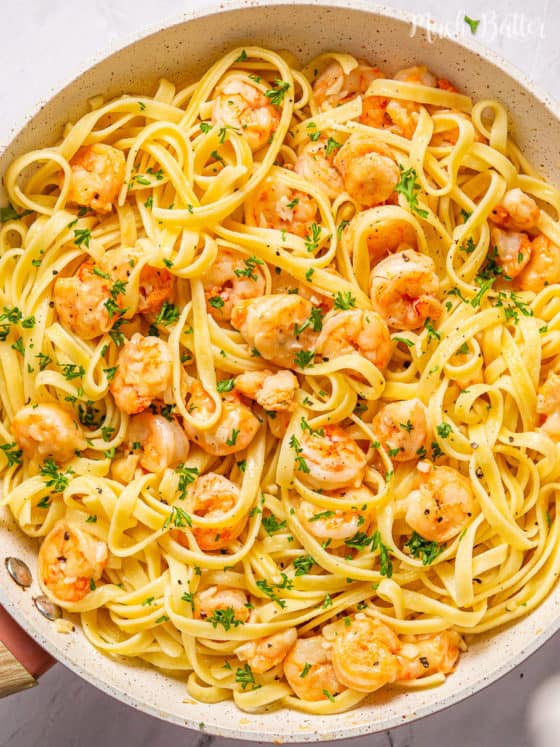 15. Air Fryer Garlic Parmesan Shrimp – Love Bakes Good Cakes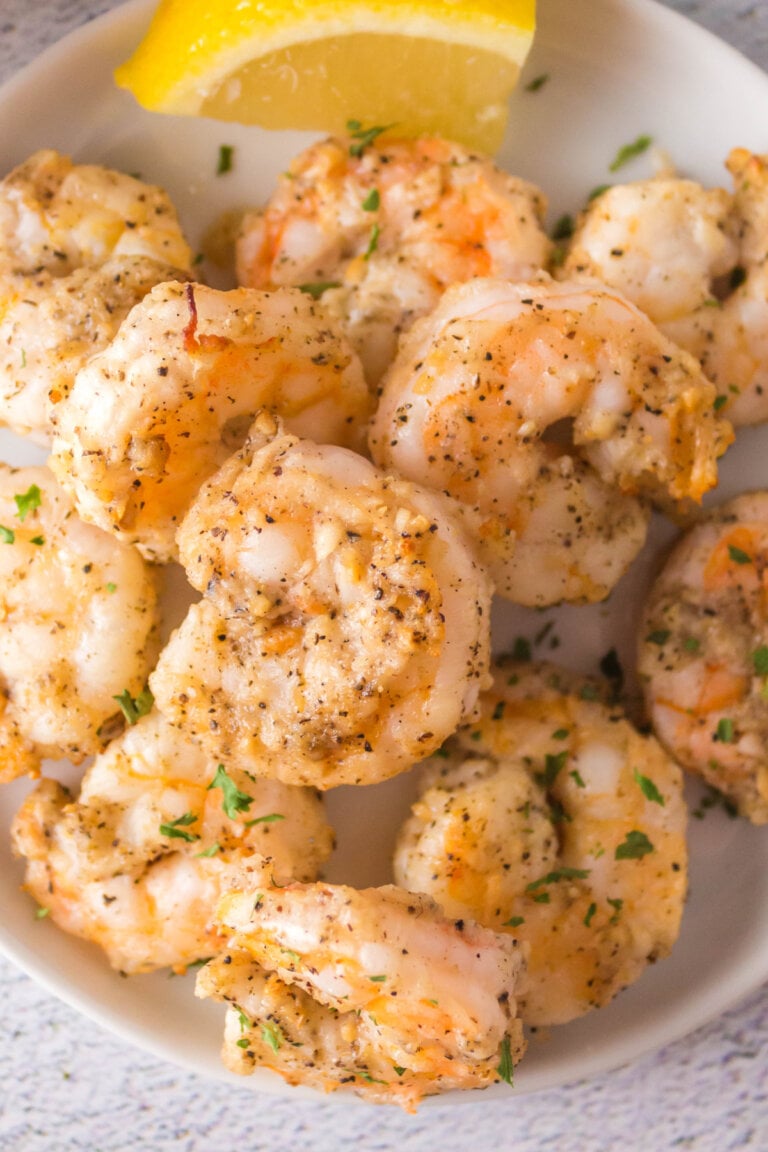 14. Mediterranean Garlic Shrimp Pasta – The Mediterranean Dish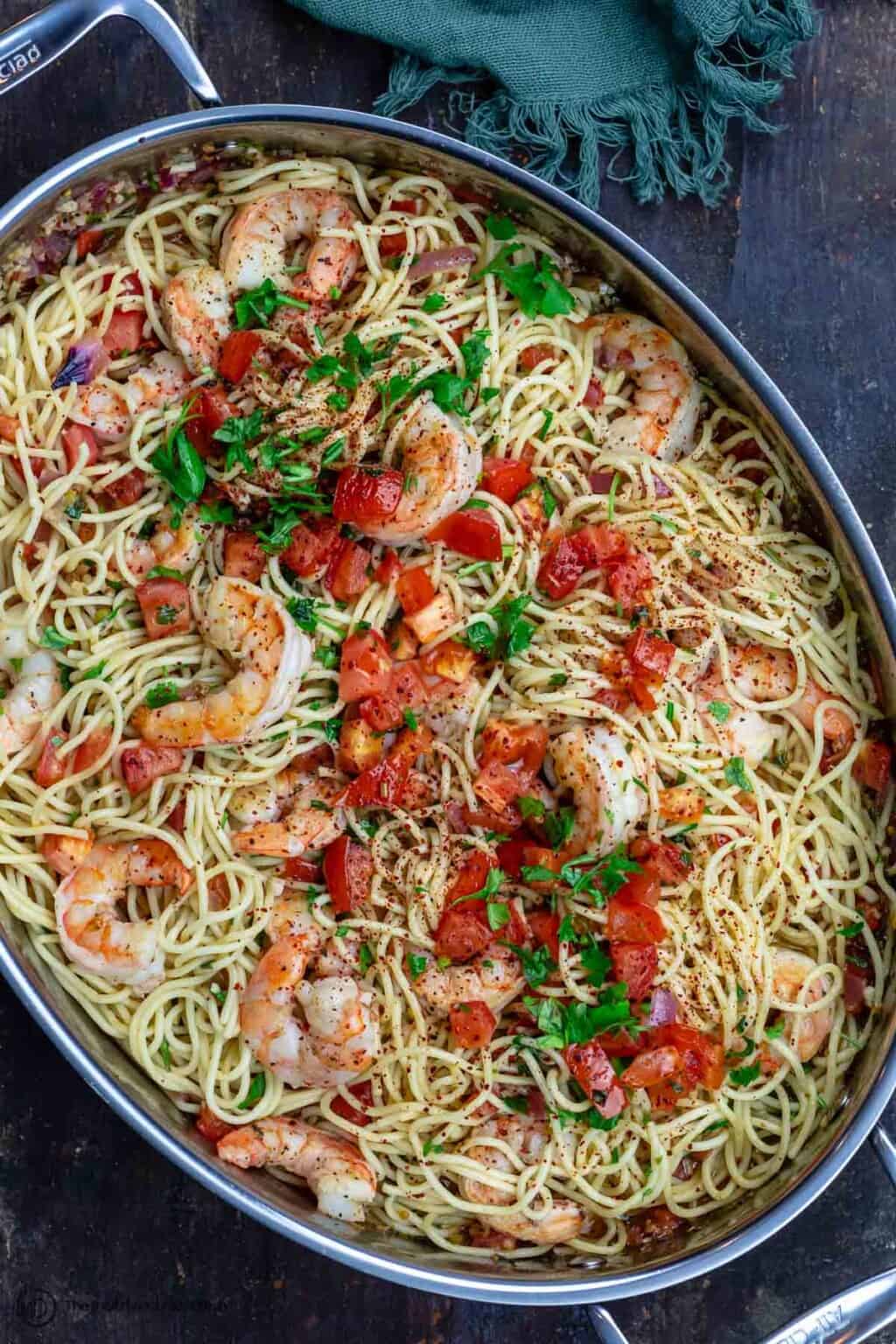 13. Honey Garlic Butter Shrimp & Broccoli – Butter Your Biscuit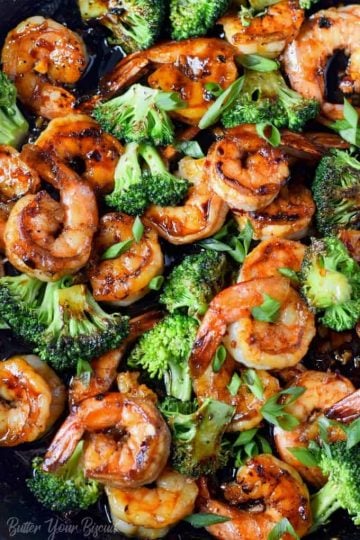 12. Creamy Tuscan Shrimp – Salt And Lavender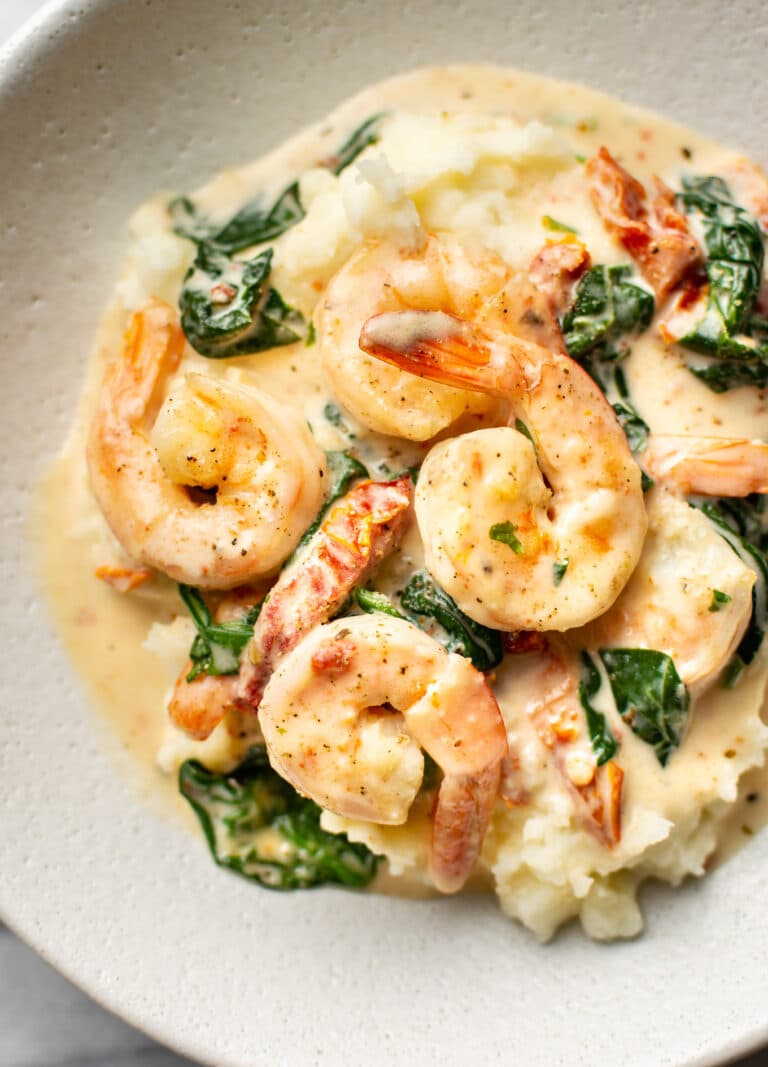 11. Shrimp Fajitas – Downshiftology
10. Red Lobster Shrimp Scampi – 100K Recipes
9. Creamy Garlic Shrimp – Little Sunny Kitchen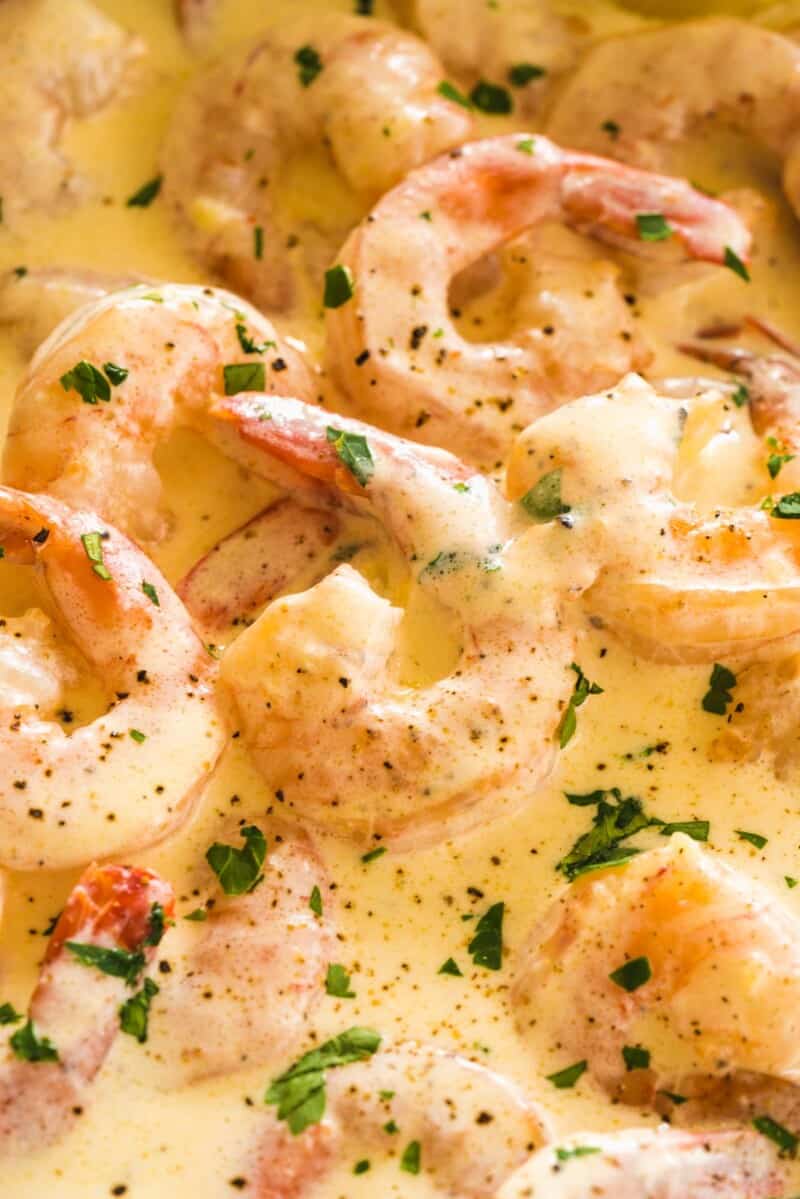 8. Grilled Shrimp – Carlsbad Cravings
7. Shrimp Vegetable Skillet – Easy Low Carb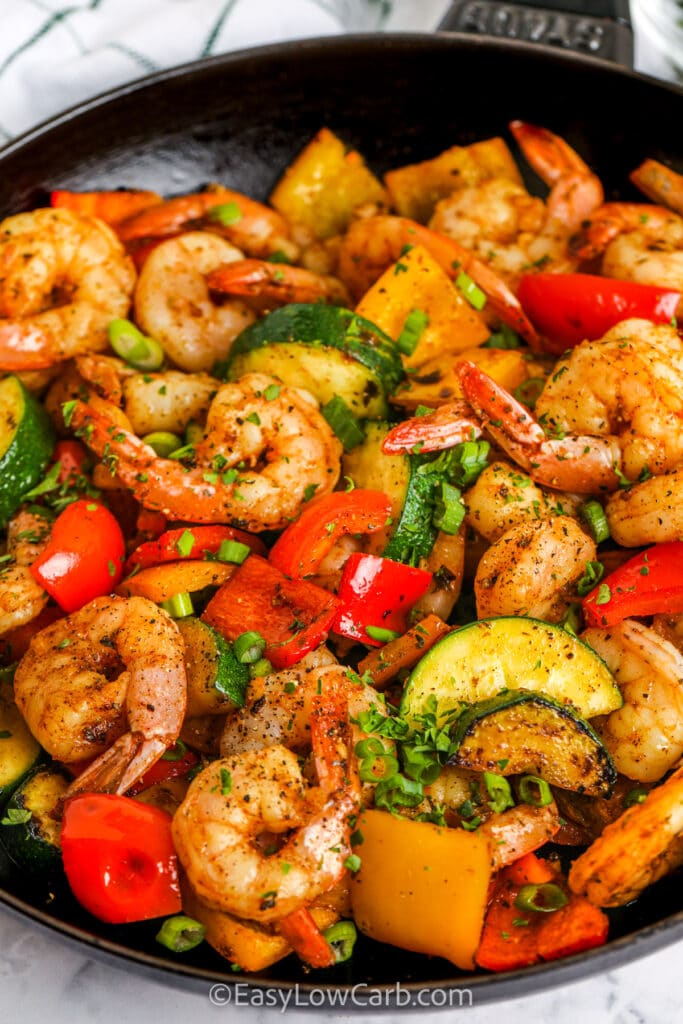 6. Firecracker Shrimp – Cooking With Mima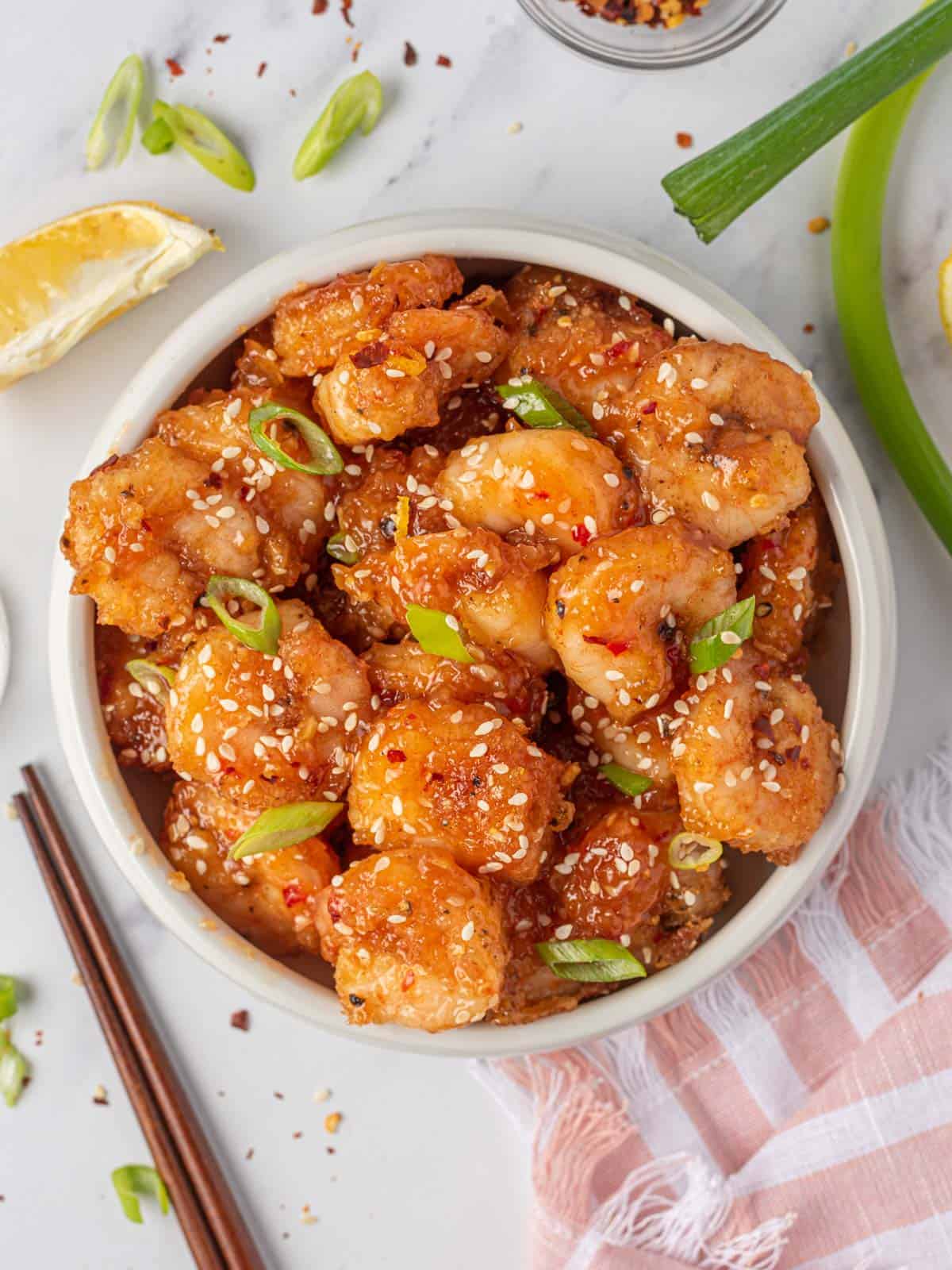 5. Shrimp Oreganata – Cooking With The Skinny Guinea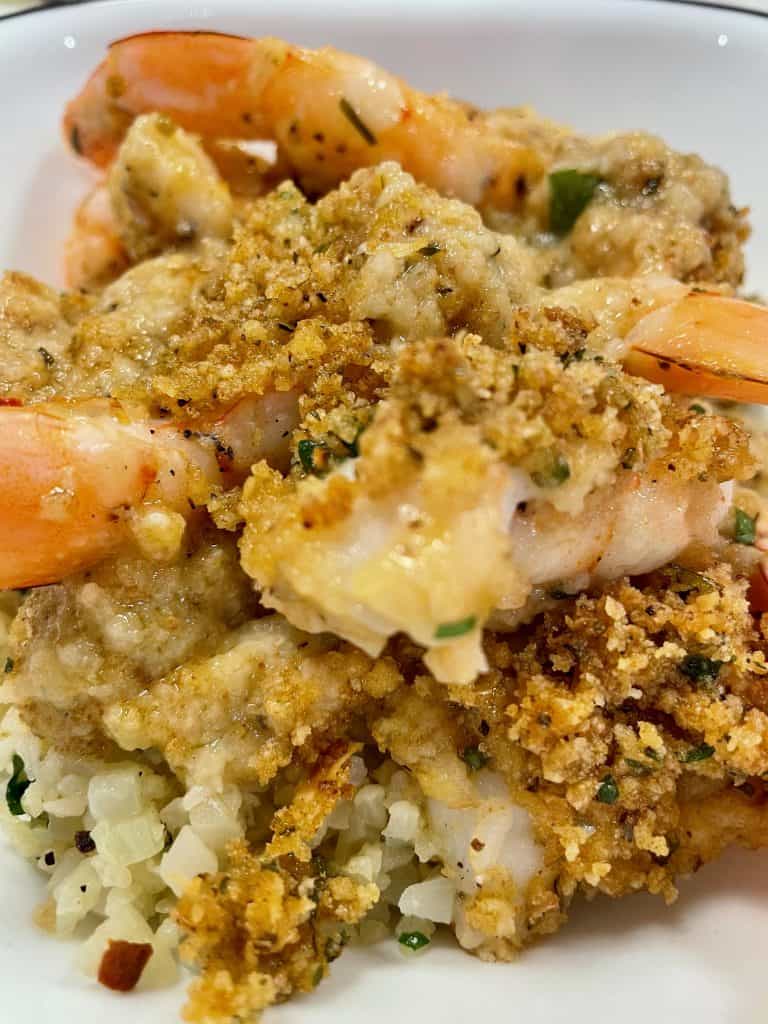 4. Hawaiian Style Garlic Shrimp – Cooking Classy
3. Sautéed Shrimp – Will Cook For Smiles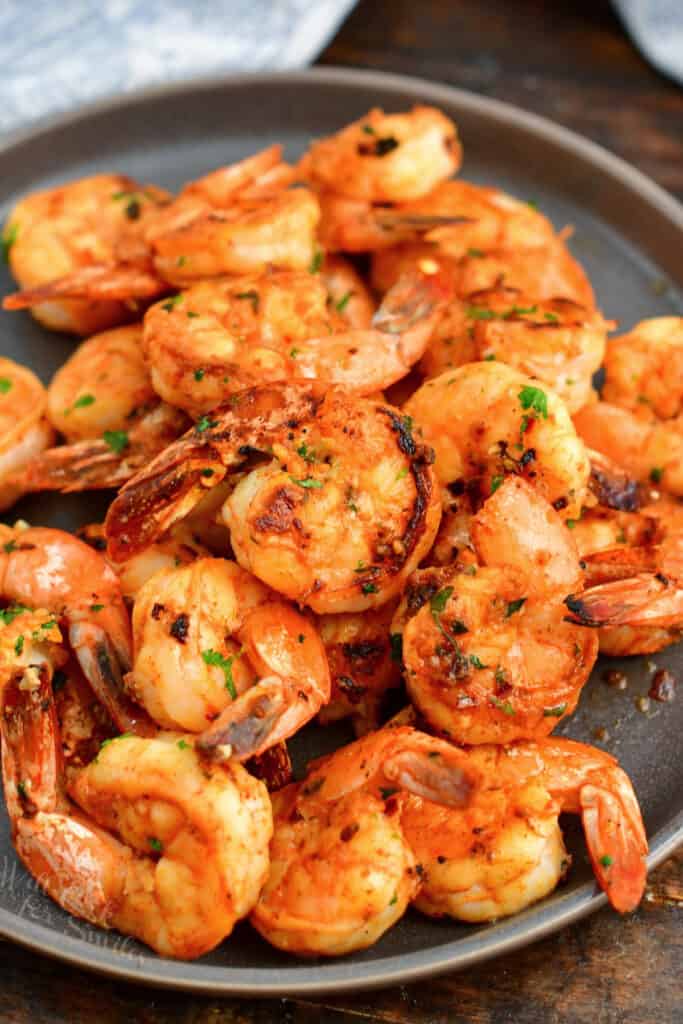 2. Shrimp Stir Fry – Bless This Mess Please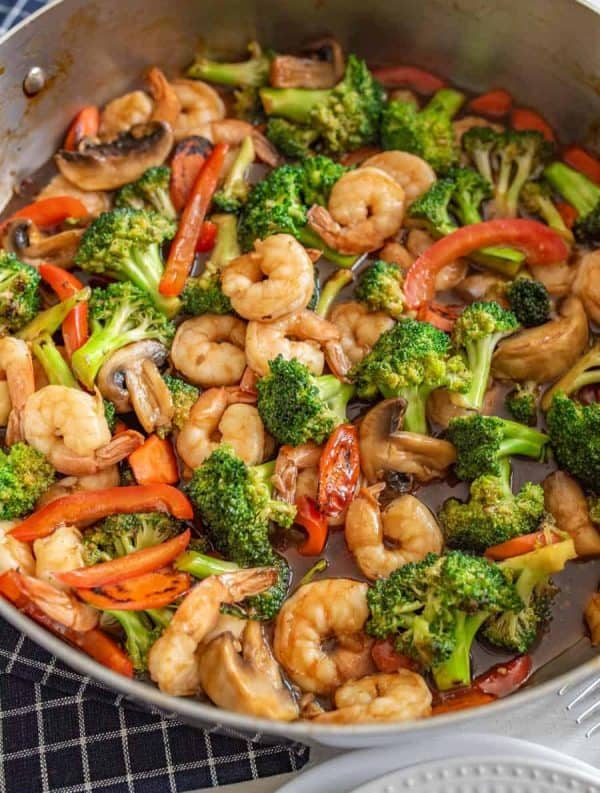 1. Blackened Shrimp – The Wooden Skillet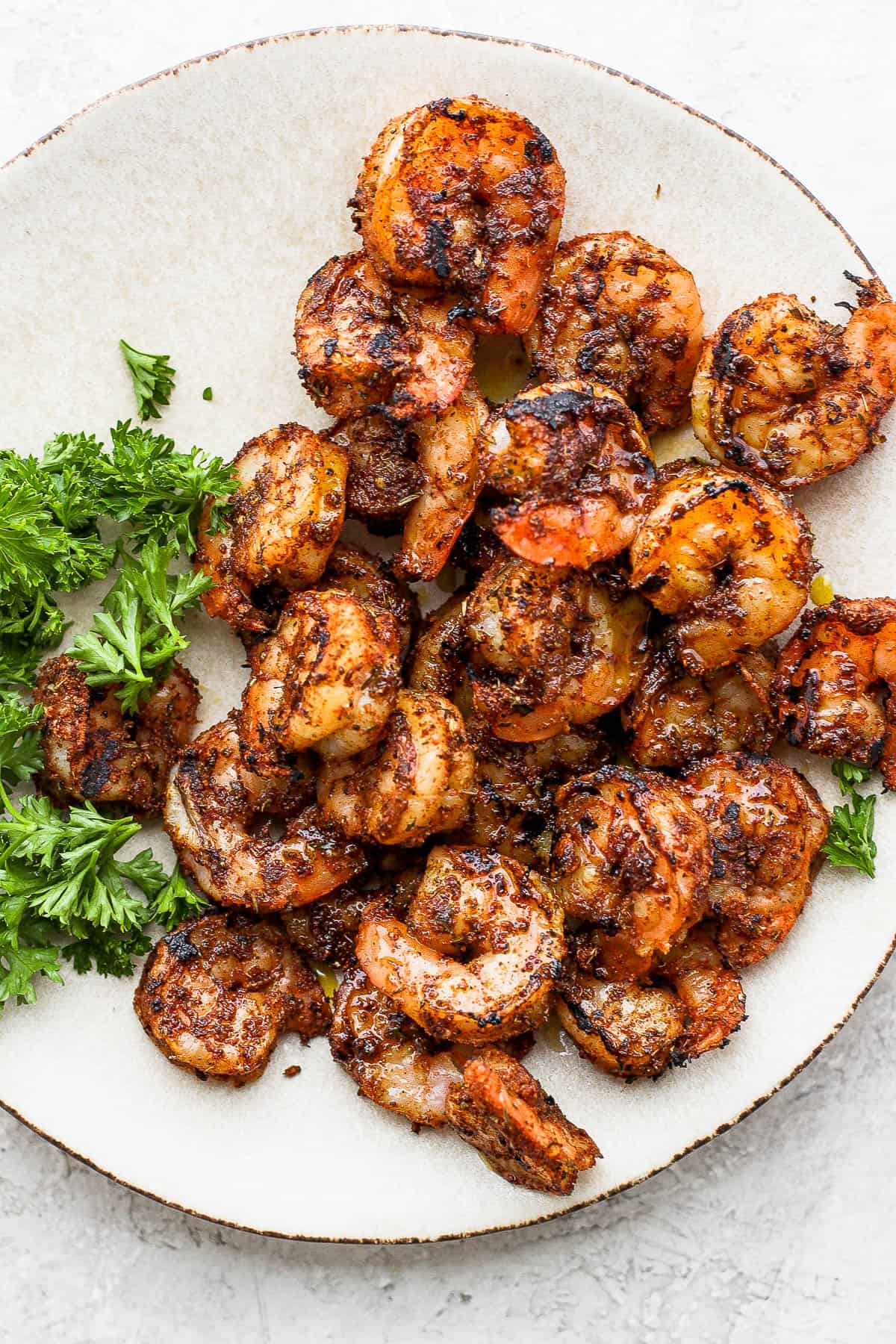 FAQs
Q. Can I use frozen shrimp for these recipes?
Yes, you can use frozen shrimp for these recipes. Just make sure to properly thaw them before cooking to ensure even cooking and optimal flavor.
Q. Can I use the leftover shrimp for other dishes?
Certainly! Leftover shrimp can be used in various dishes such as shrimp salad, shrimp pasta, or shrimp tacos. Get creative with your leftovers to avoid wasting any delicious shrimp.
Q. How can I prevent overcooking the shrimp?
To prevent overcooking, keep a close eye on the shrimp while they are cooking. Remove them from heat as soon as they turn pink and opaque. Remember, shrimp continue to cook even after being removed from the heat source.
Q. Can I use pre-cooked shrimp for these recipes?
Yes, you can use pre-cooked shrimp for these recipes. Adjust the cooking time accordingly to prevent the shrimp from becoming tough or rubbery.
Q. Are there any vegetarian alternatives to shrimp?
If you're looking for vegetarian alternatives to shrimp, you can consider using tofu, seitan, or mushrooms as substitutes. These ingredients can provide a similar texture and absorb flavors well when cooked.
Now comes the important question… Which shrimp recipes do you like the most? Please let me know in the comments.
Few more dinner recipes!!!
Want to save this for later? Post these Shrimp Recipes to the "Seafood Recipes" OR "Dinner Recipes" Board!