Are you looking for easy and simple healthy instant pot chicken recipes? Well, look no further. Here is the list of best and easy instant pot chicken recipes. These instant pot chicken recipes are the perfect dinner for family. So make sure to try them.
The Instant Pot has been a game-changer for many home cooks. This electric pressure cooker can do everything from preparing a hearty meal in minutes to making perfect rice every time.
If you're new to the Instant Pot or just looking for some new recipes to try, I've got you covered. Here are my favorite Instant Pot chicken recipes.
So make sure to check all of the 25+ Best Instant Pot Chicken Recipes and enjoy your busy life.
---
---
Instant Pot Chicken Recipes To Try
" Affiliate links provided for your convenience, please read my disclosure for more information."
Buy these recommended products here:
1. 4 Ingredient Chicken Drumsticks
This 4-ingredient Instant Pot Chicken Drumsticks dish couldn't be easier or more delicious. Make them from scratch or use frozen ingredients. These are a hit with kids of all ages!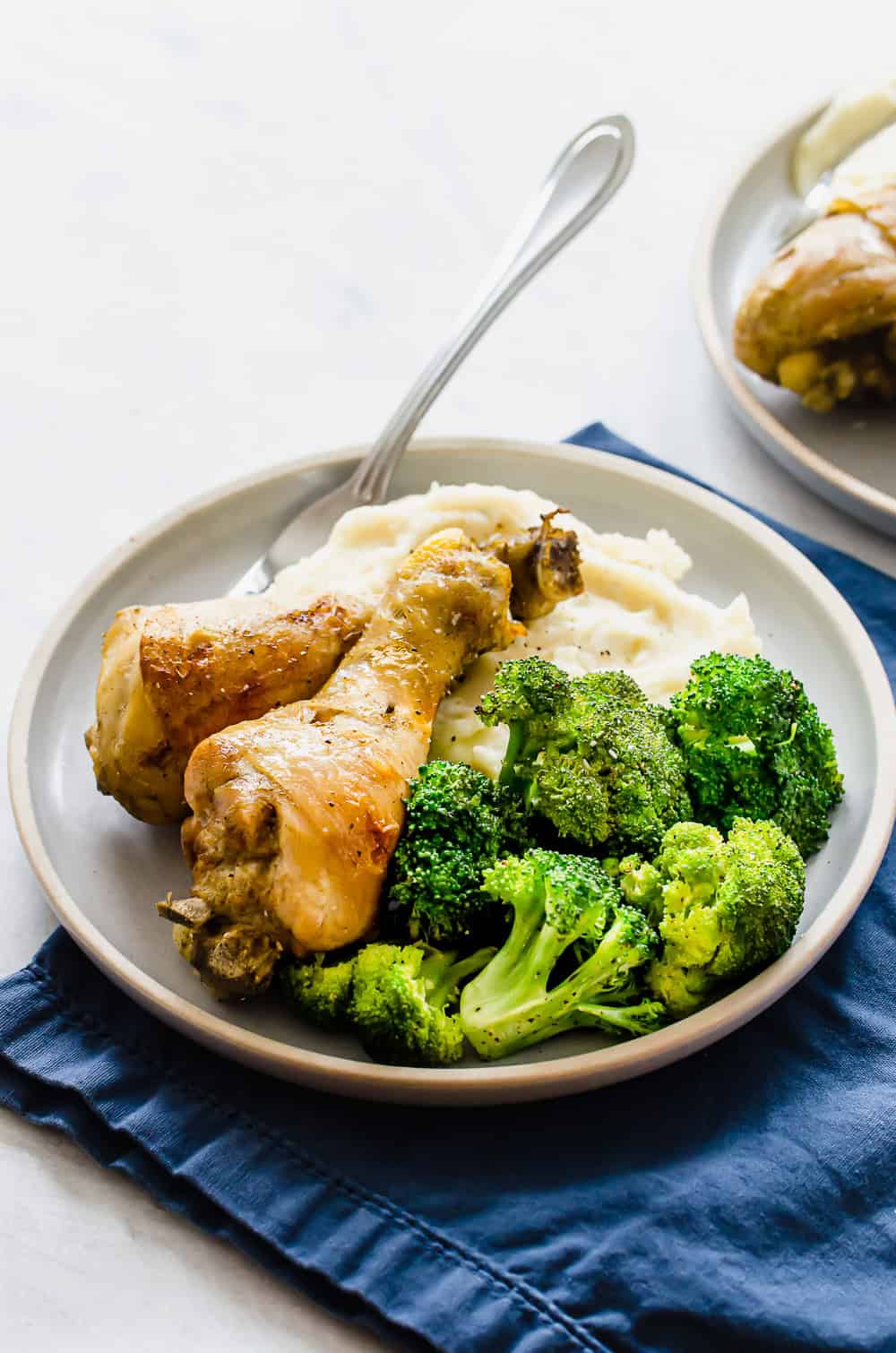 2. Instant Pot Chicken & Stuffing Casserole
In just minutes, you can have this Instant Pot Chicken and Stuffing Recipe on the table. Instant pot chicken and stuffing casserole come together quickly and easily for a delicious dinner that the entire family will enjoy.
3. Instant Pot Chicken Parmesan Pasta
A quick and easy way to eat chicken parmesan pasta! Chicken parmesan becomes a fast weeknight dinner with this simple Instant Pot dinner recipe.
4. Instant Pot Chicken Gyros
It's time to enjoy our Instant Pot chicken gyros recipe, which everyone loves but usually pronounces incorrectly! Gyros are a tasty Greek dish that is quick and easy to make, as well as a crowd favorite.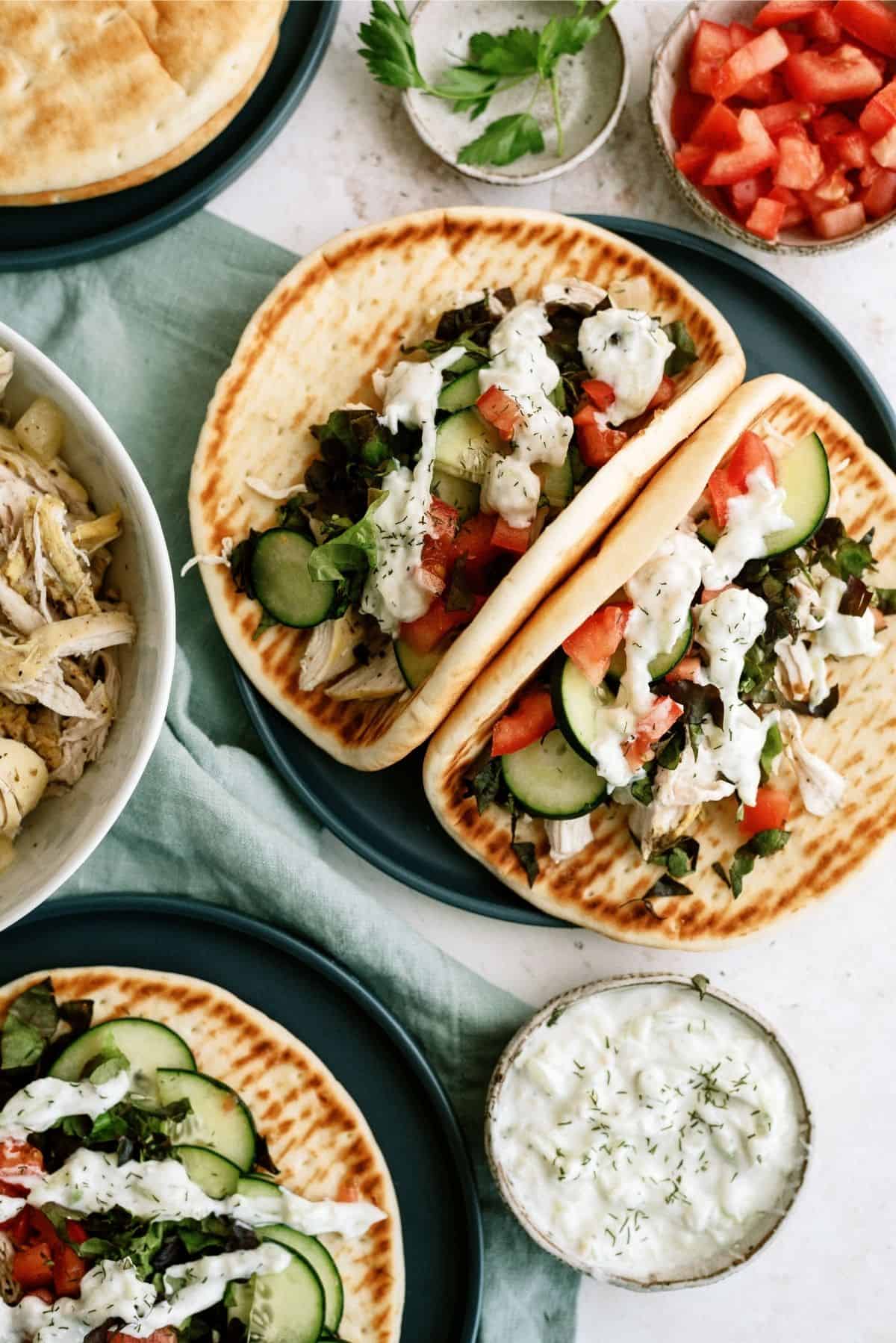 5. Instant Pot Cashew Chicken
This quick pot cashew chicken tastes just like the Chinese takeout we all know and love, but it's healthier and only takes 30 minutes. This paleo cashew chicken in an instant pot is a family-friendly dinner that even those who don't follow a real food diet will like.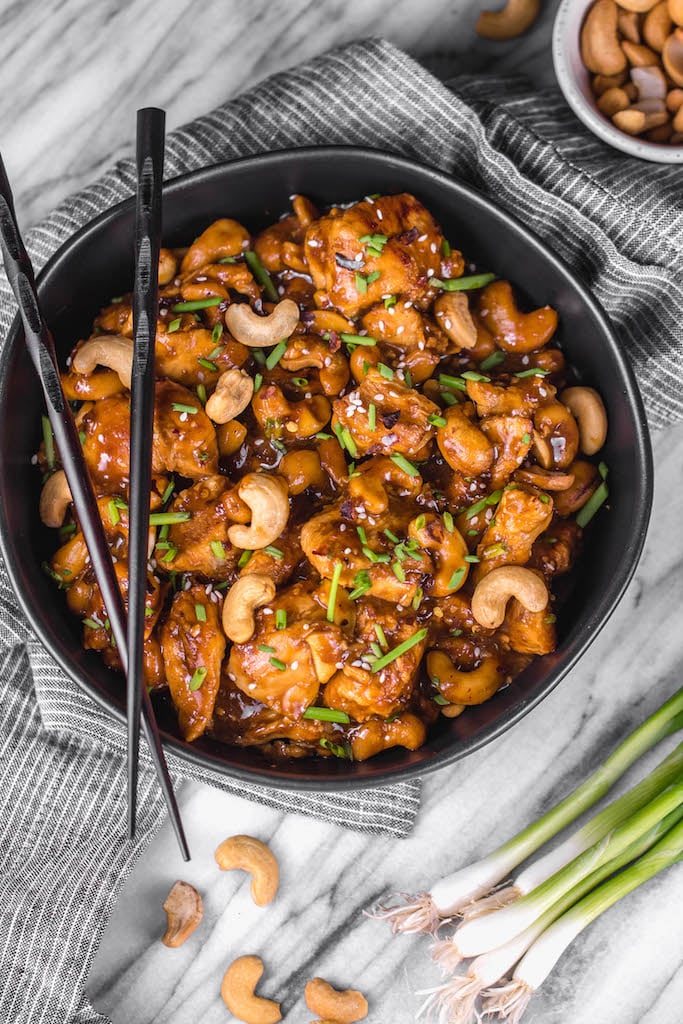 ---
---
6. Instant Pot Chicken & Dumplings
With this simple recipe, you can have Instant Pot chicken and dumplings in 30 minutes. Get dinner on the table as soon as possible and enjoy some of the greatest comfort food around.
7. Instant Pot Hibachi Chicken
Hibachi chicken with mushrooms and zucchini cooked in a wonderful soy sauce and served over rice is a dump-and-start Instant Pot recipe. From start to finish, this simple Instant Pot meal takes only 20 minutes!
8. Instant Pot Chicken Thighs & White Rice
Instant Pot Chicken Thighs with White Rice is a quick and healthy dinner that can be made in one pot in under 30 minutes! This Instant Pot Chicken Thighs bone-in and rice dish are full of flavor, with juicy bone-in, skin-on, well-seasoned chicken thighs, and tasty seasoned rice.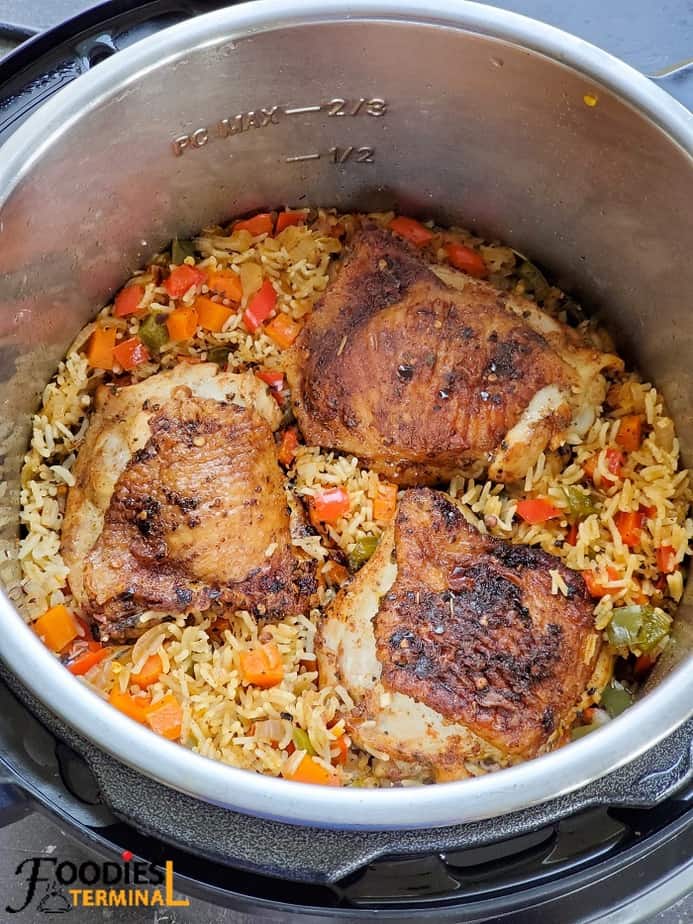 9. Instant Pot Chicken Taco Soup
This Instant Pot Chicken Taco Soup is high in protein and has a delicious taco taste. This soup is naturally gluten-free and packed with healthy ingredients such as lean chicken breast, beans, corn, and spices.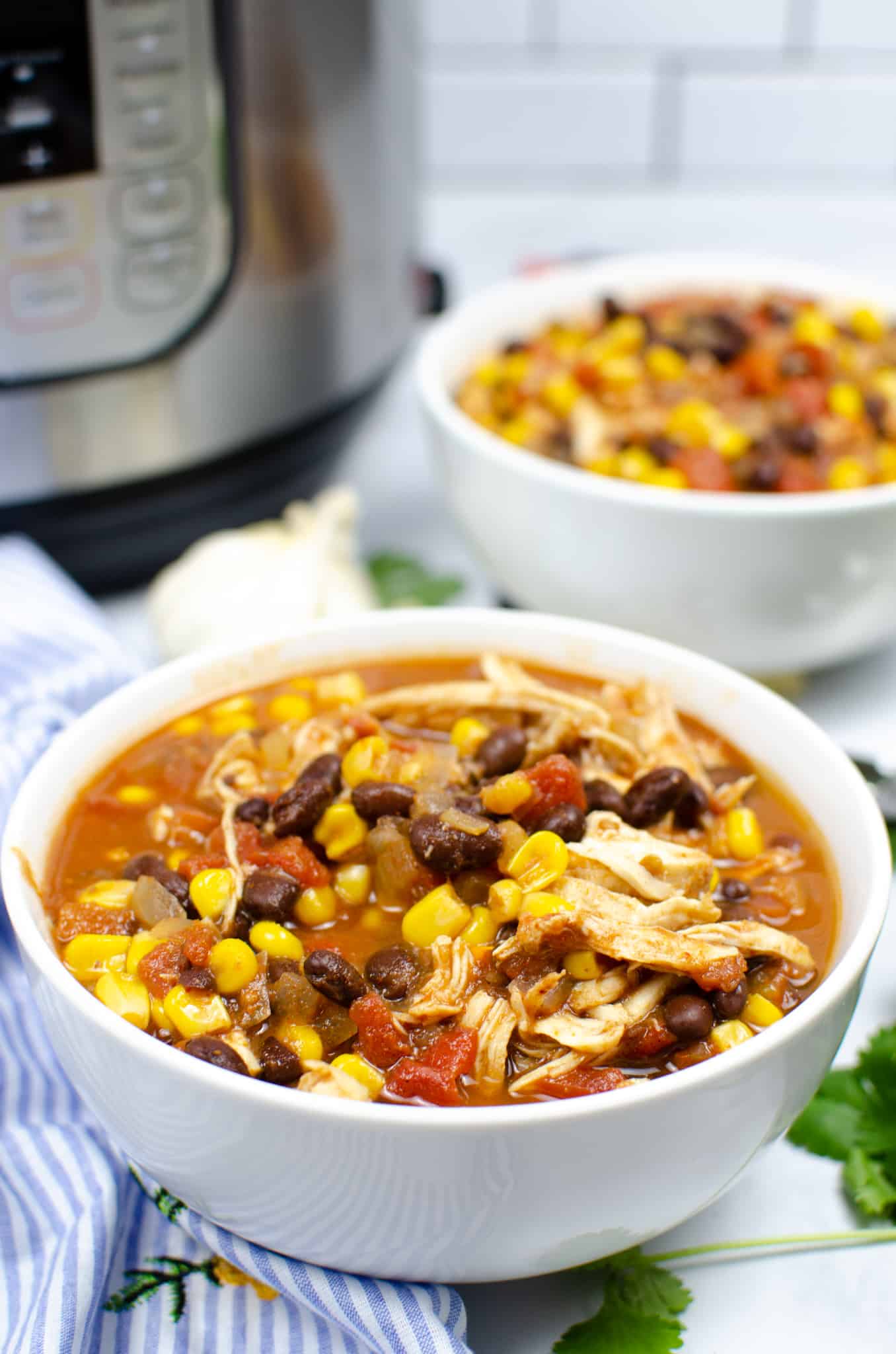 10. Instant Pot Sticky Chicken Thighs
Tender, perfectly juicy, fall-off-the-bone chicken thighs are made with this simple Instant Pot Sticky Chicken Thighs recipe. It's a fantastic chicken thighs recipe that tastes amazing, and it's made in the Instant Pot with a sweet and savory sticky sauce.
11. Instant Pot Chicken Thighs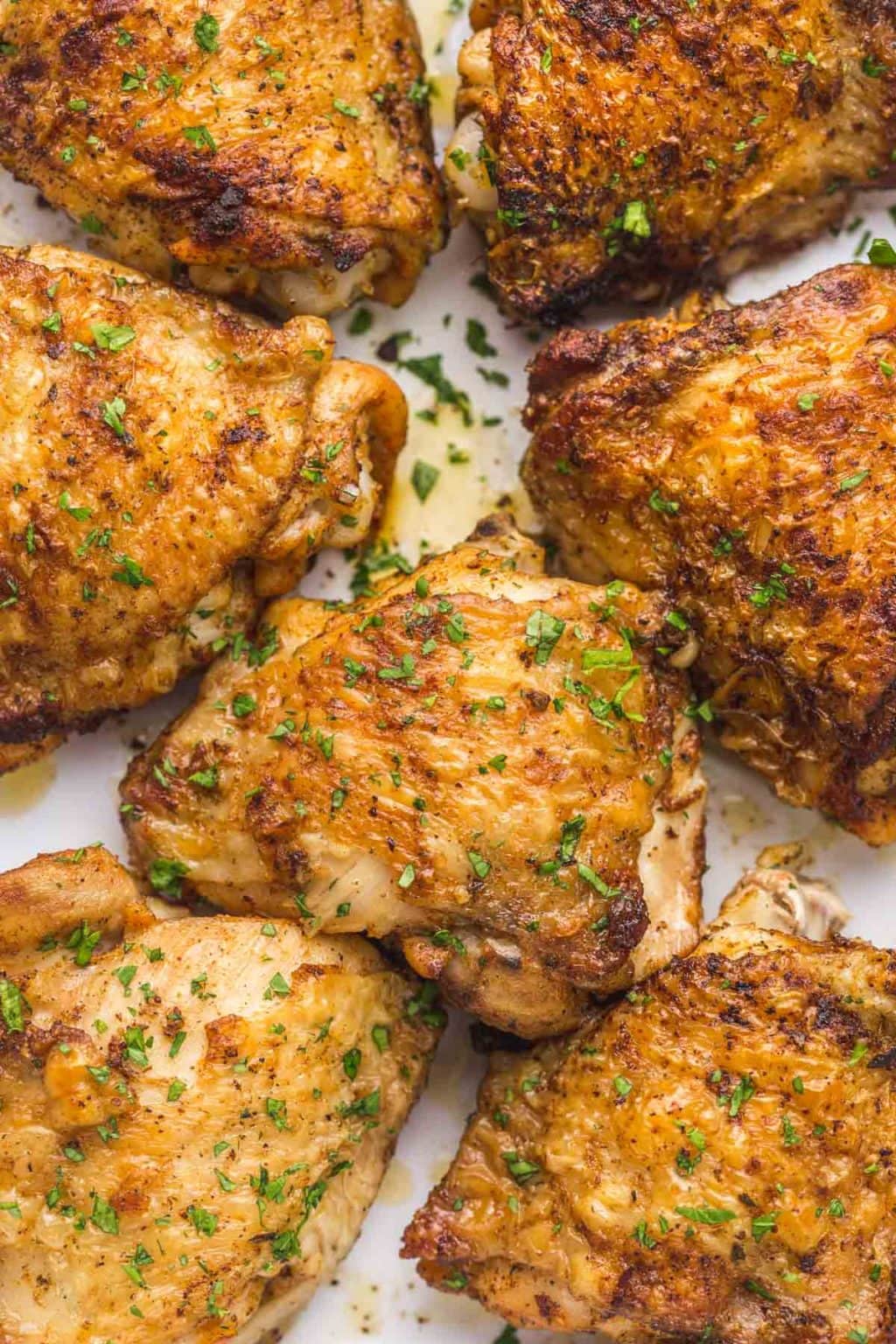 12. Instant Pot Buffalo Chicken Dip
13. Instant Pot Chicken Thighs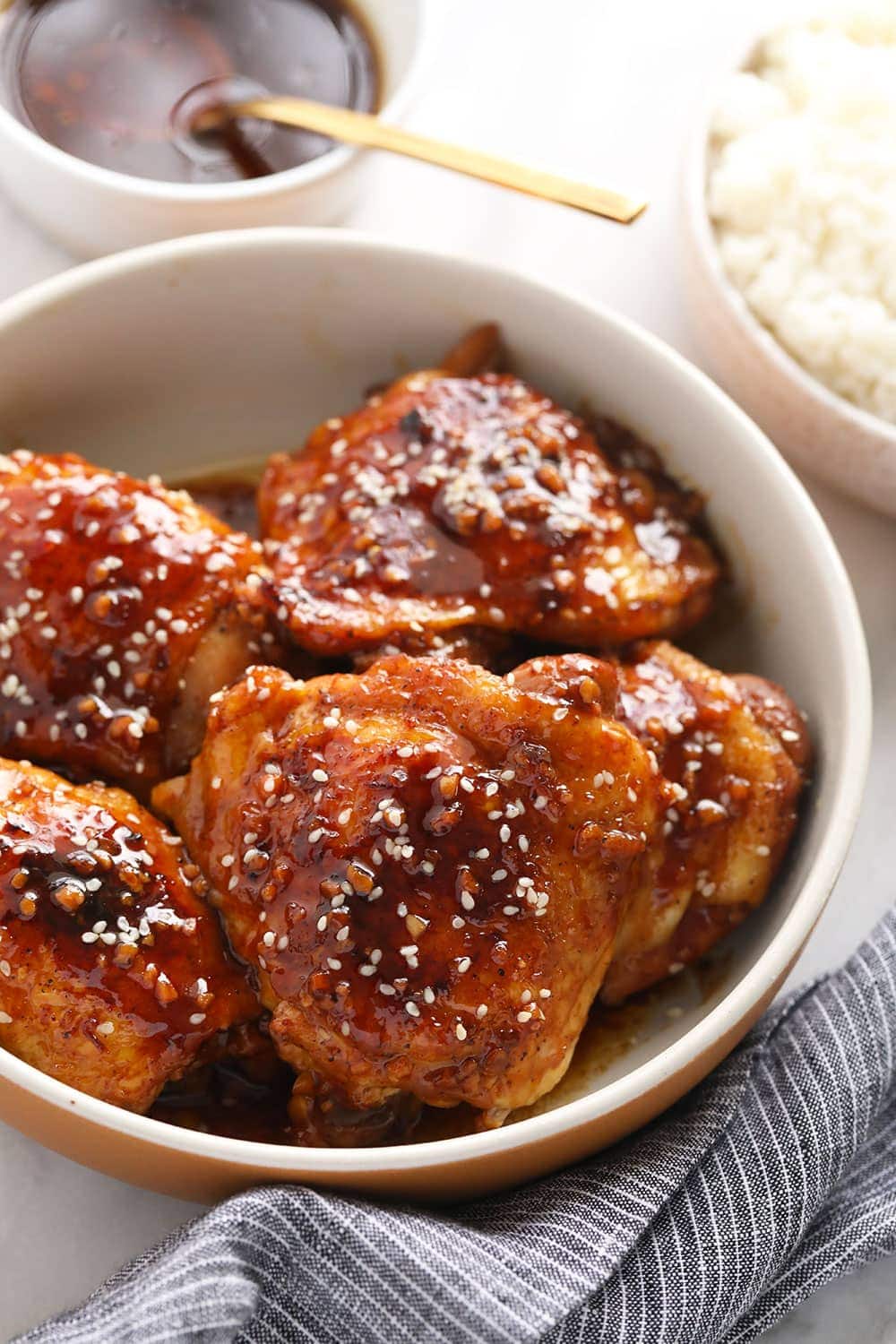 14. Instant Pot Orange Chicken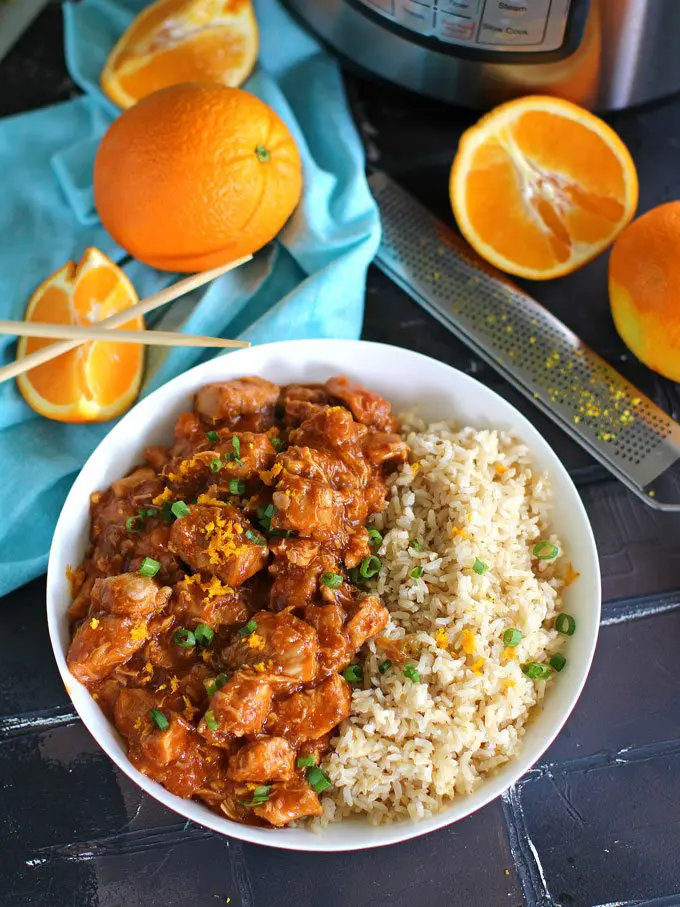 15. Pressure Cooker Chicken & Yellow Rice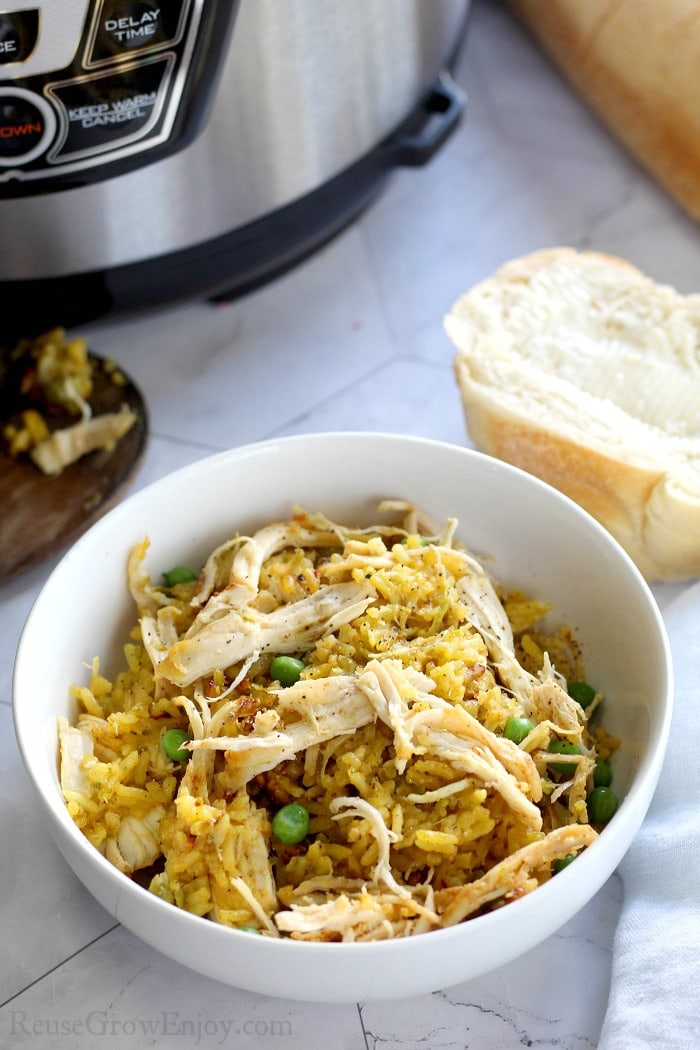 16. Instant Pot White Chicken Chili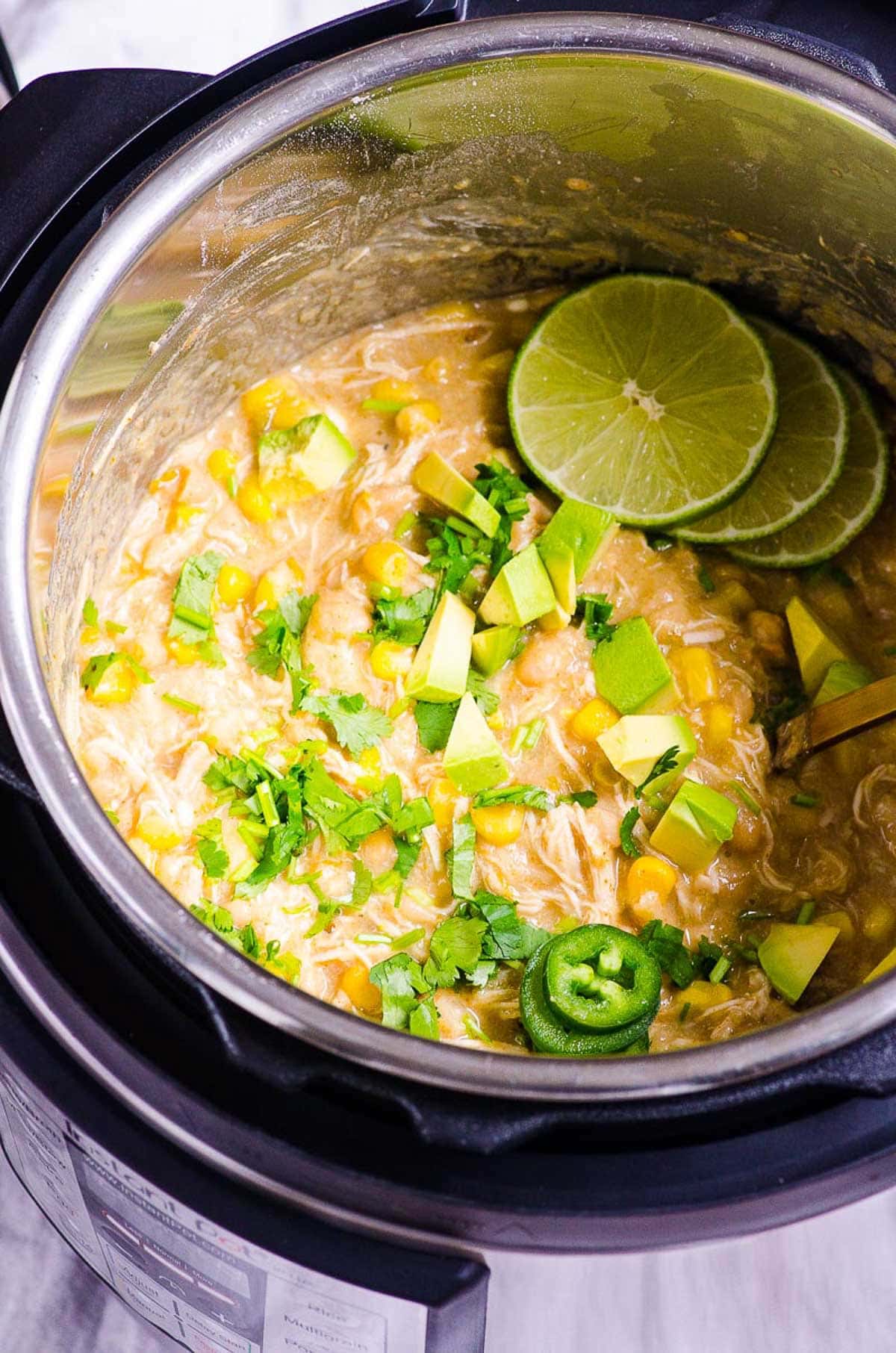 17. Instant Pot Creamy Chicken Alfredo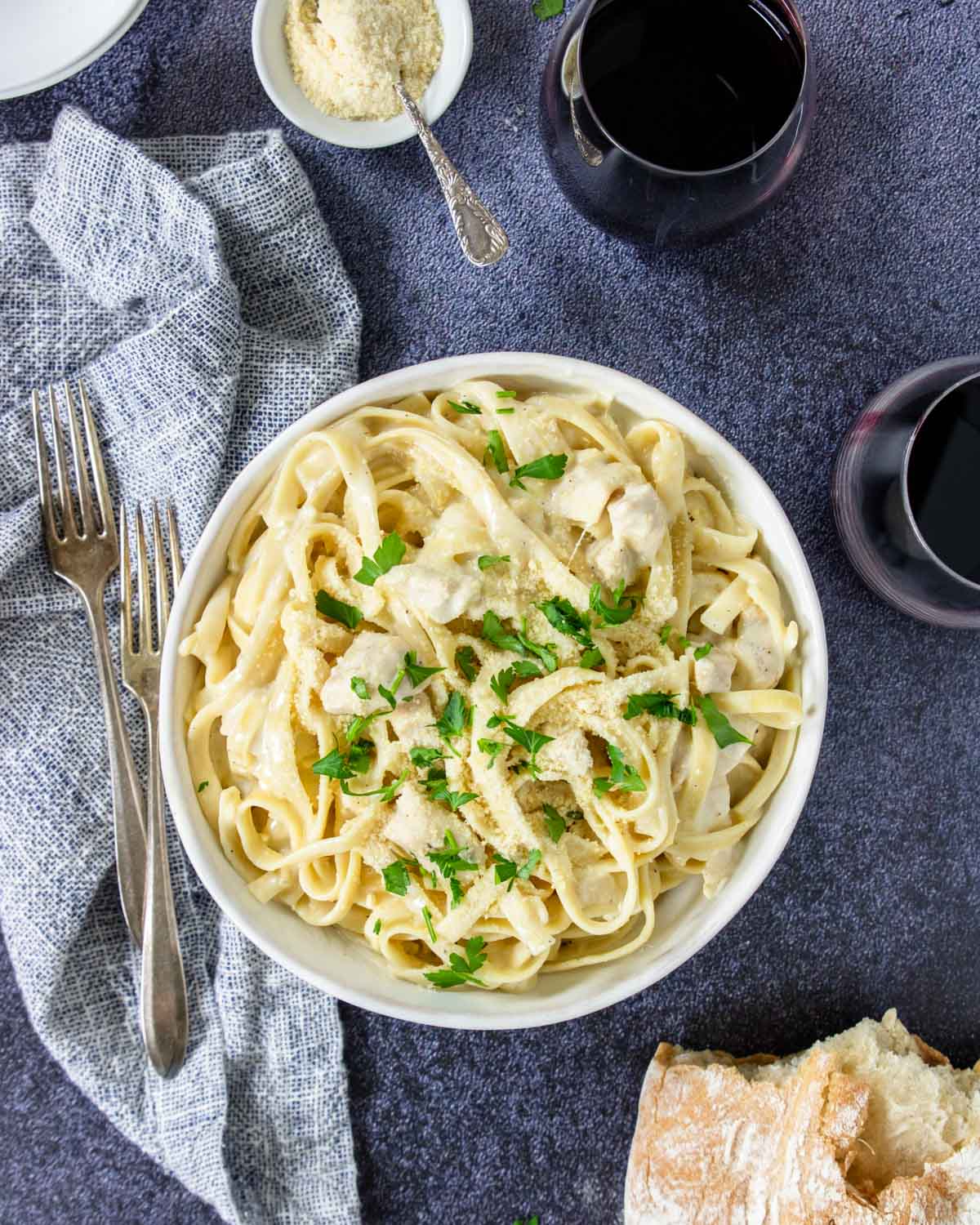 18. Instant Pot Chicken and Vegetables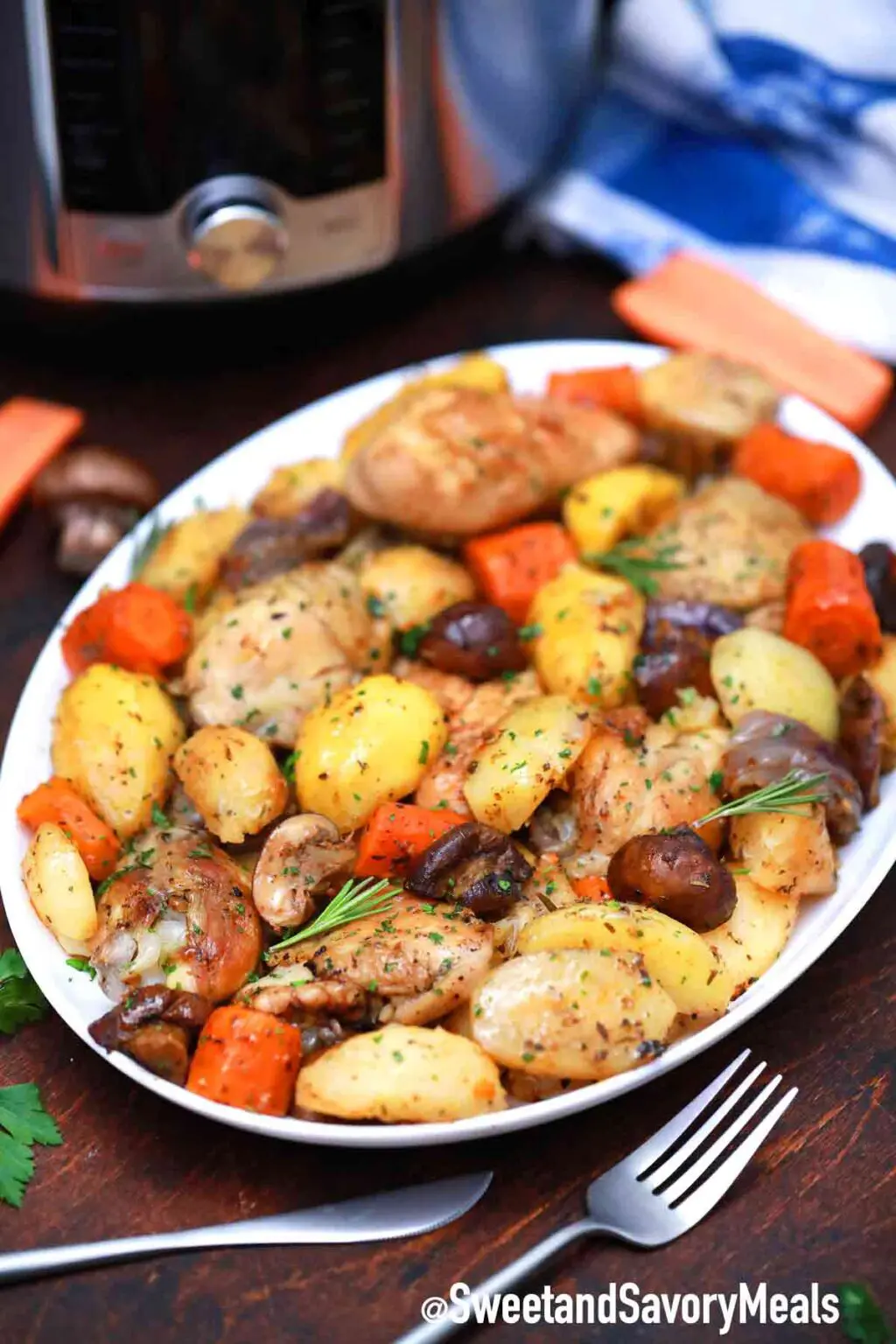 19. Instant Pot Chicken & Dumplings
20. Instant Pot Chicken Fried Rice
21. Instant Pot Chicken Tenders
23. Instant Pot Chicken Breasts & Gravy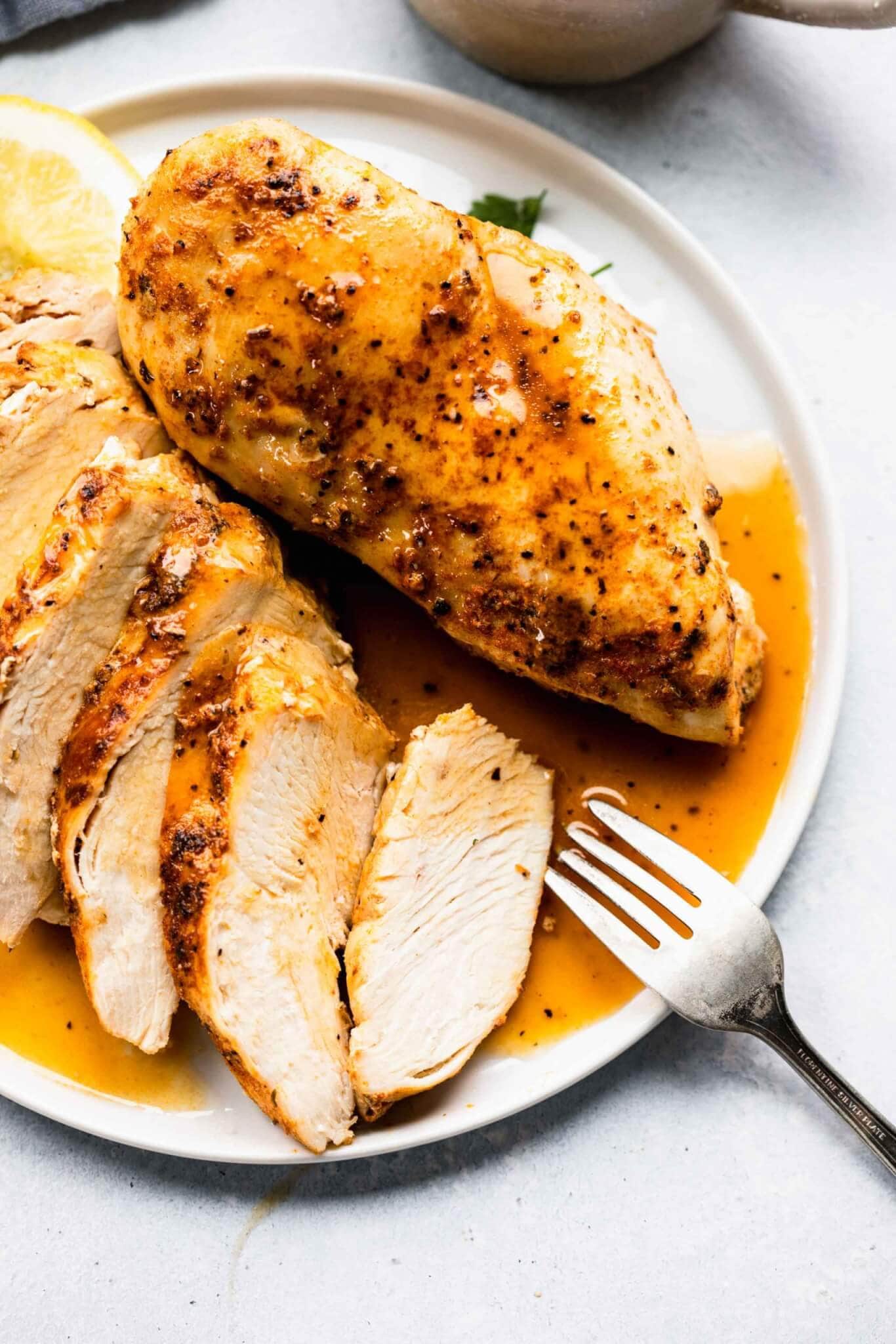 24. Creamy Garlic Instant Pot Chicken Thighs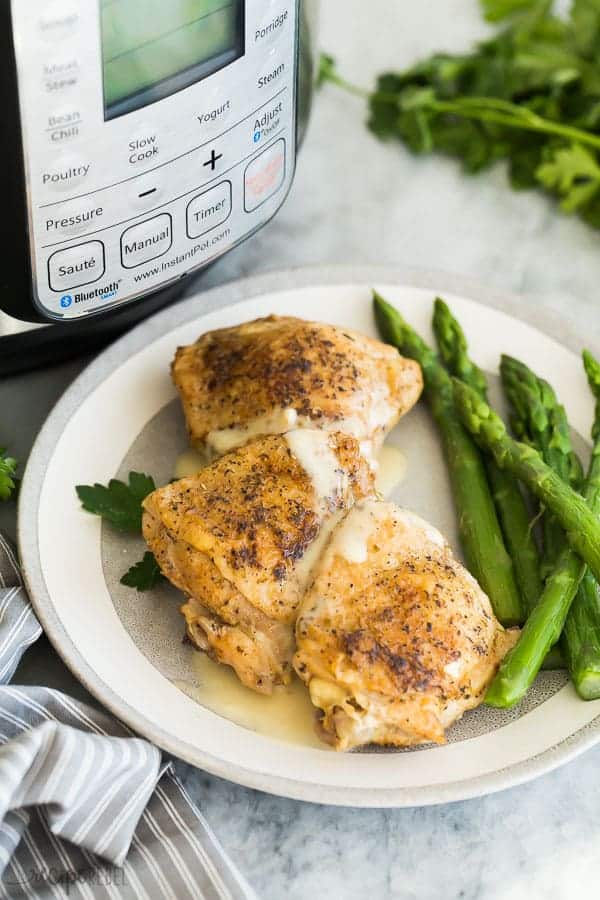 25. Instant Pot Honey Sesame Chicken
26. Slow Cooker Tomato Basil Chicken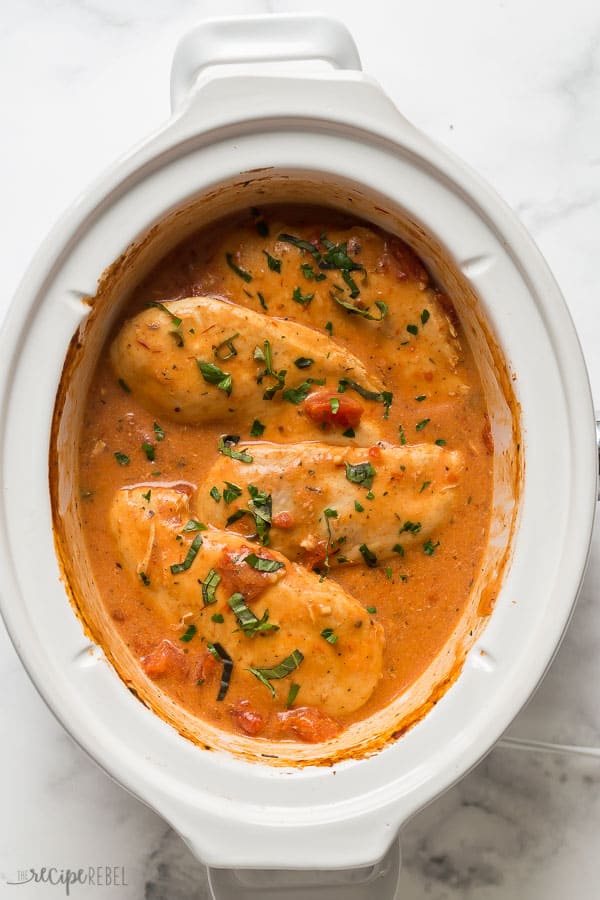 27. Instant Pot Chicken & Potatoes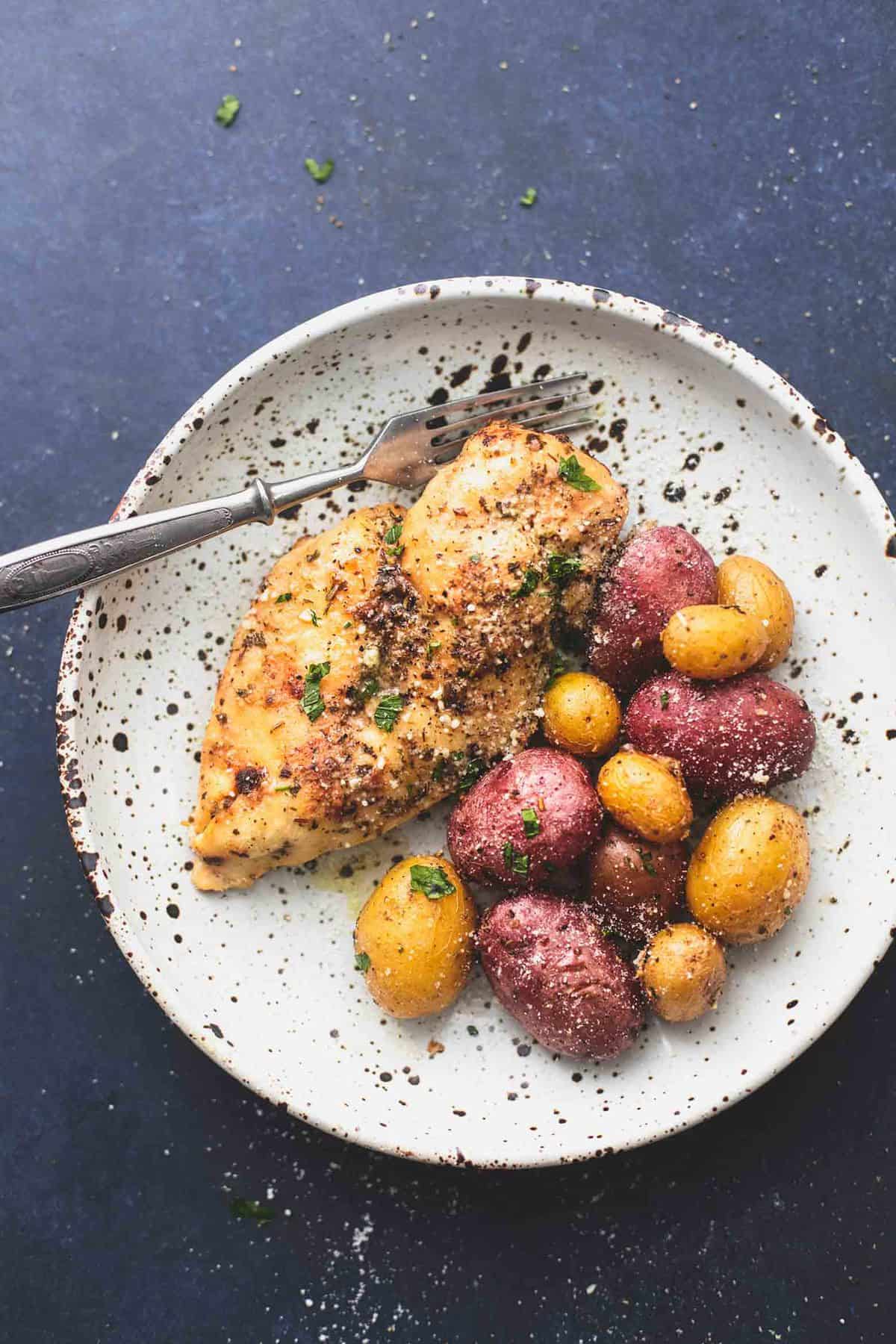 28. Instant Pot Chicken Thighs
Now comes the important question… Which Instant Pot Chicken recipes do you like the most? Please let me know in the comments.
Few more recipes !!!
Want to save this for later? Post this Instant Pot Chicken recipes to your favorite Pinterest Board!