Looking for fun easy preschool fall crafts for kids? Discover a wide range of engaging fall craft ideas that will keep your little ones entertained and inspired during the autumn season. Let their imaginations soar with these exciting projects!
Fall is the perfect season to ignite the creativity and imagination of little ones with delightful crafts.
As the leaves turn into vibrant hues and the air carries a hint of crispness, it's time to gather the kids for some fall-inspired crafting adventures.
From adorable leaf garlands and pumpkin paper crafts to spooky Halloween decorations and Thanksgiving-themed masterpieces, there's no shortage of fun projects to engage their minds and keep them entertained.
Whether they're painting, gluing, or cutting, these fall crafts for kids will not only bring a burst of color and joy to your home but also create lasting memories.
So grab your art supplies, embrace the season's spirit, and let's dive into a world of creativity that will leave the little ones beaming with pride.
14 Creative Ways To Display & Preserve Your Kids' Fall Crafts
Fall crafts for kids hold immense sentimental value, representing the growth and memories of your kids.
To preserve and showcase their masterpieces in delightful ways, here are some unique and imaginative ideas to display and protect your kids' fall crafts.
1. Embrace Nature's Beauty with a Leaf Pressing Wall Art
One of the simplest yet most elegant ways to preserve your kids' fall crafts is by creating leaf-pressing wall art.
Collect colorful autumn leaves during a nature walk with your children, press them between the pages of heavy books to flatten and dry, and then frame them between glass panes.
The resulting artwork will capture the essence of the fall season and add a touch of nature's beauty to your home décor.
2. Transform Pumpkins into Everlasting Masterpieces
Pumpkin carving is a beloved fall tradition for many families.
Instead of letting these impressive creations rot away, you can transform them into everlasting masterpieces.
Coat the carved pumpkins with a layer of clear varnish to seal and protect them from decay.
These preserved pumpkins can adorn your porch or living room, serving as a unique fall decoration year after year.
3. Captivating Fall Craft Photo Album
A fall craft photo album is an enchanting way to document your children's artistic journey through the season.
Take photographs of their crafts, such as painted pinecones, handprint turkeys, and leaf rubbings, and compile them into a captivating photo album.
Add captions and notes to capture the story behind each creation, preserving memories that you and your kids can cherish for generations.
4. Unique Fall Crafts Shadow Boxes
Shadow boxes offer an innovative method to display and preserve three-dimensional fall crafts.
Create thematic displays featuring miniature scarecrows, acorn necklaces, and other fall-themed items.
These unique shadow boxes add depth and character to your home décor while keeping the delicate crafts protected from dust and damage.
5. Personalized Fall Crafts Scrapbook
A fall crafts scrapbook is an excellent option for those who enjoy DIY projects.
Design a personalized scrapbook with your kids, utilizing decorative papers, stickers, and embellishments.
Fill its pages with photos of their crafts, along with handwritten anecdotes and memories.
The scrapbook becomes a cherished keepsake, capturing the essence of your children's creativity during the fall season.
6. Preserve Memories with Glass Jar Displays
Glass jars provide a versatile and charming way to display your kids' fall crafts.
Fill the jars with items like colored leaves, acorns, or tiny paper pumpkins.
Seal the jars tightly to protect the contents while creating an eye-catching centerpiece or a delightful accent for your shelves.
7. Fall Craft Mobiles for Whimsical Décor
Create whimsical fall craft mobiles using strings, twigs, and various crafted fall elements.
Hang these mobiles near windows or in your children's rooms, allowing the delicate crafts to dancing in the breeze.
The mobiles add a touch of enchantment to your home, capturing the magic of the fall season.
8. Adorn Your Home with Fall-themed Wreaths
Fall-themed wreaths are a classic and elegant way to showcase your children's fall crafts.
Incorporate their creations, such as mini scarecrows, hand-painted leaves, and pinecone ornaments, into a wreath design.
Hang these wreaths on your front door or inside your home, welcoming guests with the beauty of autumn and your kids' artistic endeavors.
9. Decorate with Fall Craft Garlands
Fall craft garlands are versatile decorations that can be hung across mantels, staircases, or walls.
String together painted leaves, acorns, and other seasonal crafts to create a visually appealing garland.
The garlands infuse your home with the spirit of fall, showcasing your children's creativity in a simple yet charming manner.
10. Crafty Acorn Picture Frames
Transform plain picture frames into unique fall-inspired masterpieces with the help of acorns and glue.
Collect acorns during your outdoor adventures, clean and dry them, and then attach them to the frame's edges using hot glue.
The resulting frames beautifully frame your cherished memories while adding an autumnal touch to your home.
11. Autumn-inspired Mason Jar Candle Holders
Mason jars can be repurposed into captivating candle holders for your fall-themed décor.
Paint the jars with autumn colors like orange, yellow, and brown.
Insert small votive candles or LED lights into the jars to create a warm and cozy ambiance.
These candle holders add a rustic charm to your home while illuminating your kids' fall crafts.
12. Fall Craft Coasters for Function and Style
Crafting fall-themed coasters is a practical way to display your kids' crafts while serving a useful purpose.
Cut circular or square shapes from cork or thick cardboard and let your children decorate them with autumn-inspired designs.
Seal the coasters with varnish to protect the crafts from spills and ensure durability.
These coasters make excellent additions to your coffee table while showcasing your children's creativity.
13. Create Seasonal Table Centerpieces
Fall craft table centerpieces offer an opportunity to display your kids' crafts while adding flair to your dining area or living room.
Arrange painted gourds, leaf cutouts, and other fall-themed crafts on a decorative tray or in a basket.
Complement the centerpiece with candles or dried flowers to create a warm and inviting atmosphere.
14. Timeless Handprint and Fingerprint Art
Handprint and fingerprint art hold a special place in a parent's heart, capturing the growth and innocence of their children.
Encourage your kids to create fall-inspired handprints and fingerprint art using non-toxic paint.
Display these precious creations on canvas or frame them to create a lasting memory of their small hands during the fall season.
Cute Fall Crafts For Kids
" Affiliate links are provided for your convenience, please read my disclosure for more information."
15. Handprint Tree – The Best Ideas For Kids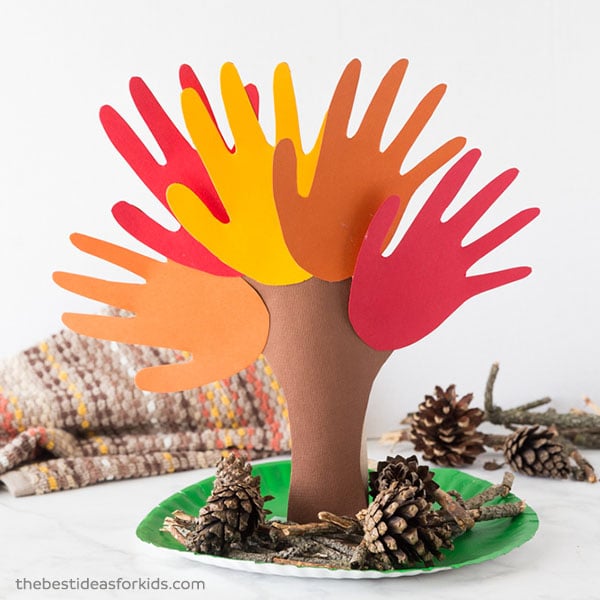 14. Fall Tree Paper Craft – I Heart Crafty Things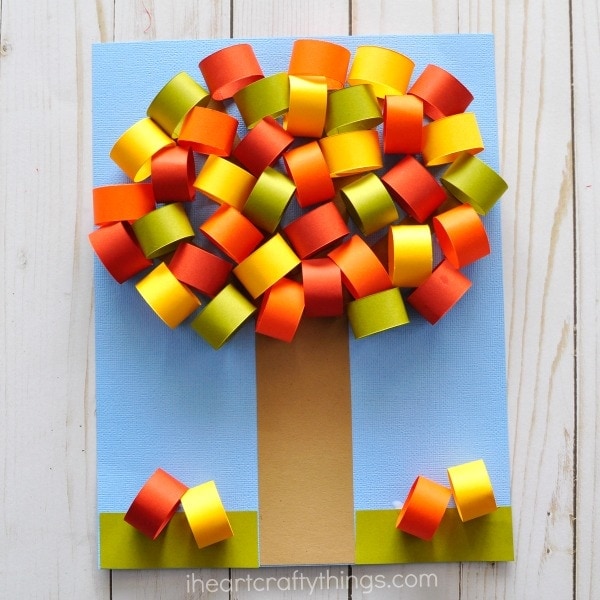 13. Leaf Clay Dish – The Best Ideas For Kids
12. Fingerprint Fall Tree Craft – Toddler At Play
11. Paper Plate Apple Lacing Craft – Kids Craftroom
10. Fall Windsock Craft – I Heart Crafty Things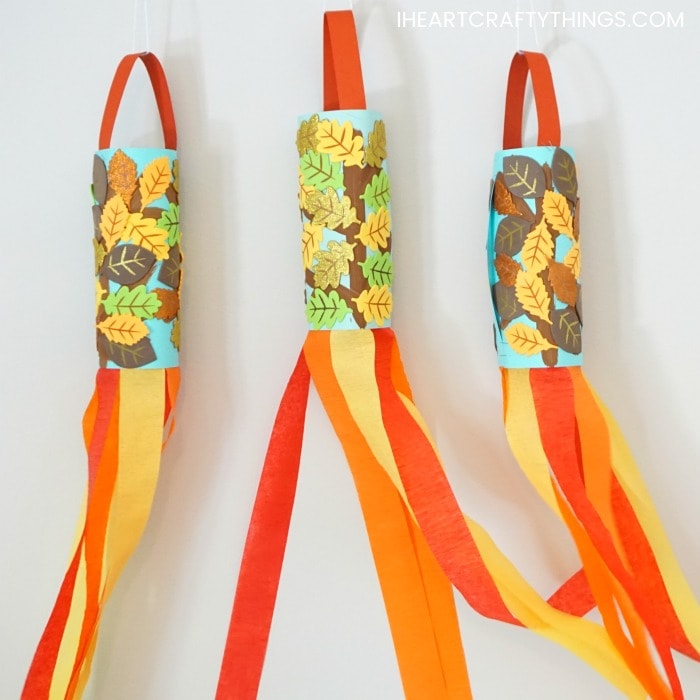 9. Craft Stick Fall Truck Craft – Our Kid Things
8. DIY Leaf Bowl – Made With Happy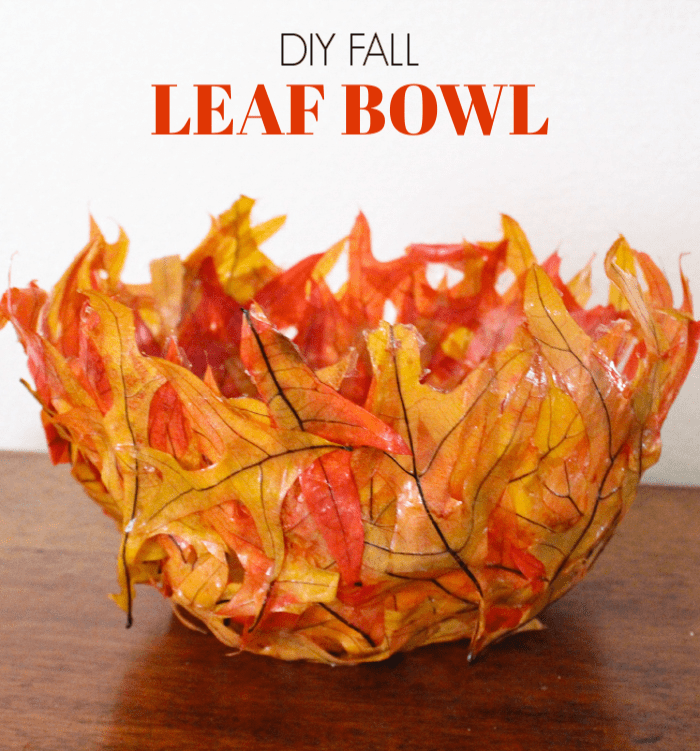 7. Autumn Yarn Wrapped Leaf Craft – Kids Craftroom
6. Beaded Pipe Cleaner Indian Corn – One Little Project
5. Paper Plate Owl Craft – Frugal Fun 4 Boys
4. Mason Jar Fall Luminaries Craft – Where Imagination Grows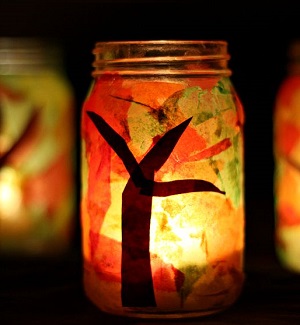 3. Balloon Yarn Pumpkins – One Little Project
2. Fall Snow Globe – The Soccer Mom Blog
1. Leaf Suncatcher Craft – The Best Ideas For Kids
FAQs
Q. How can I preserve delicate fall crafts?
To preserve delicate fall crafts, consider using protective coatings such as clear varnish or sealants. You can also place them in shadow boxes or display them in glass jars to shield them from dust and damage.
Q. Can I use real leaves for leaf-pressing wall art?
Yes, you can use real leaves for leaf-pressing wall art. Ensure that the leaves are dry and flat before placing them between glass panes or within the pages of a heavy book.
Q. Are there any alternatives to pumpkin carving?
If you want to preserve your pumpkin creations, you can try painting or decorating pumpkins using non-perishable materials. This way, you can enjoy them as decorations for a longer period.
Q. How can I make fall crafts more personalized?
You can make fall crafts more personalized by involving your children in the creative process. Encourage them to add their own unique touches, such as using their handprints or fingerprints, and capturing their memories through photographs and handwritten notes.
Q. How can I protect delicate fall crafts from fading?
To protect delicate fall crafts from fading, it's essential to keep them away from direct sunlight. Sunlight exposure can cause colors to fade over time. Additionally, consider using UV-protective coatings or displaying the crafts in areas with minimal exposure to light.
Q. Can I use recycled materials for fall crafts?
Absolutely! Fall crafts can be an excellent opportunity to repurpose and recycle materials. You can use items like cardboard, paper rolls, old fabric, or bottle caps to create unique and eco-friendly fall crafts. It's a great way to promote sustainability while engaging in creative activities.
Q. How can I involve my children in preserving their fall crafts?
Involving your children in the preservation of their fall crafts can be a fun and educational experience. Let them help with tasks such as sealing crafts with varnish, arranging them in display cases, or taking photographs for a craft photo album. By actively participating, they will develop a sense of ownership and pride in their creations.
Now comes the important question… Which fall crafts for kids do you like the most? Please let me know in the comments.
Few more crafts ideas!!!
Want to save this for later? Post these Fall Crafts For Kids to the "Fall Craft Ideas" OR "Autumn Crafts For Kids" Board!