Looking to update your bathroom? Check out this bathroom remodel ideas that will transform your space. From modern designs to classic looks, we've got you covered. With our tips, you can create a bathroom that fits your style and budget. Get inspired and start planning your dream bathroom today with our bathroom remodel ideas!
As a homeowner, you may want to give your home a fresh look from time to time, and the bathroom is often a popular starting point.
However, bathroom remodeling can quickly become overwhelming and expensive, with costs adding up quickly for new fixtures, tiling, and lighting.
As someone who has been through the remodeling process, I understand how daunting it can be to embark on a bathroom renovation project, especially if you're working with a tight budget.
But I've learned that with a little creativity and planning, you can achieve the bathroom of your dreams without breaking the bank.
In this blog post, I will share practical tips and tricks to help you save money on your bathroom remodel.
Whether you're planning to do the work yourself or hire a professional, these tips will help you cut costs and achieve a beautiful, functional bathroom that you can be proud of.
So, sit back and read on to discover how to save money while transforming your bathroom into the space you've always wanted.
1. Plan ahead: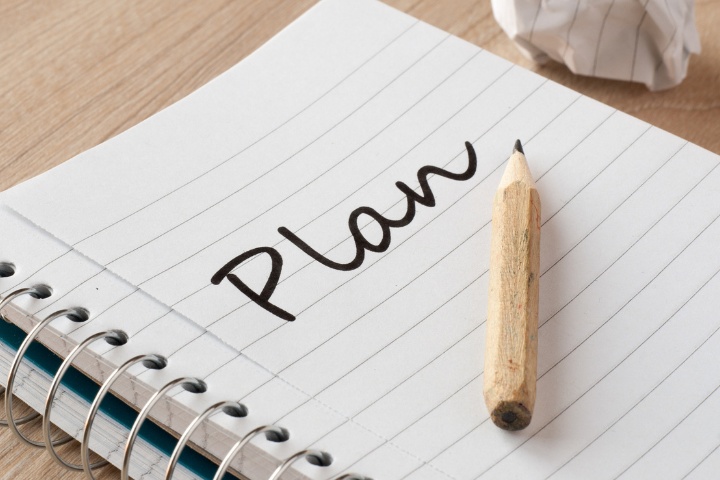 If you're planning on renovating your bathroom, it's important to have a clear plan in mind before you start any work.
The first step is to decide what you want to change about your bathroom.
Do you want to replace the tiles, install a new bathtub or shower, or update the vanity and fixtures?
Once you have a clear idea of what you want to accomplish, you can start setting a budget for the project.
Setting a budget is essential to avoid overspending and to keep track of your expenses.
You can start by researching the cost of materials and labor for the type of renovations you want to undertake.
Be sure to account for unexpected expenses, such as plumbing or electrical issues, that may arise during the renovation process.
By having a clear plan and budget in place, you can ensure that your bathroom renovation goes smoothly and within your means.
With careful planning and attention to detail, you can transform your bathroom into a space that meets your needs and reflects your personal style.
2. Do it yourself:
If you're someone who's good with tools and enjoys a little bit of a challenge, then you might want to consider taking on some of the home renovations work yourself.
Jobs such as painting, tiling, and installing fixtures can be done by most DIYers who have access to the proper tools and instructions.
Not only is it a fun and rewarding way to spend your time, but it can also save you a significant amount of money on labor costs.
Imagine being able to transform your kitchen or bathroom without having to pay a professional to do the job.
All you need is a little bit of knowledge and the right tools, and you'll be well on your way to completing the renovation of your dreams.
Plus, you'll have the added satisfaction of knowing that you did the work yourself, which is a great feeling.
So, if you're up for the challenge and want to save a bit of money, consider taking on some of the renovations work yourself.
With the right attitude and tools, you can transform your home into a beautiful and functional space that you can be proud of.
3. Shop around:
When you're planning a home renovation project, it's important to stay within budget.
One way to do this is by comparing prices from various suppliers to find the best deals on materials and fixtures.
This can be done by visiting different stores or checking their websites.
Don't be afraid to ask for a price match if you find the same item cheaper elsewhere.
Another way to save money is by keeping an eye out for sales and discounts.
Many suppliers have regular promotions throughout the year, especially during holiday weekends.
These discounts can add up quickly and help you stay within budget.
You may also want to consider buying floor models or discontinued items.
These items are often sold at a steep discount because they've been used as display pieces or are no longer being produced.
While they may have a few cosmetic blemishes, they can still function just as well and save you a significant amount of money.
In summary, by comparing prices, looking for sales and discounts, and considering floor models or discontinued items, you can save money on your home renovation project without sacrificing quality.
4. Keep the existing layout:
If you're considering renovating your bathroom, it's essential to think about the layout.
However, changing the layout can be a costly endeavor.
It may require relocating plumbing and electrical fixtures, which can quickly add up in expenses.
Therefore, it's a smart move to keep the existing layout and focus on cosmetic changes instead.
By updating the bathroom's fixtures, such as faucets, showerheads, and lighting, you can significantly improve its overall look and feel.
Repainting the walls or adding new tiles can also make a considerable difference.
Additionally, replacing outdated cabinets and countertops with modern ones can make the bathroom look brand new.
In conclusion, if you're on a tight budget, keeping the existing bathroom layout and focusing on cosmetic changes can be a cost-effective way to renovate your bathroom.
Not only will it save you money, but it can also give you a refreshed and updated space without compromising on quality.
5. Refresh instead of replace: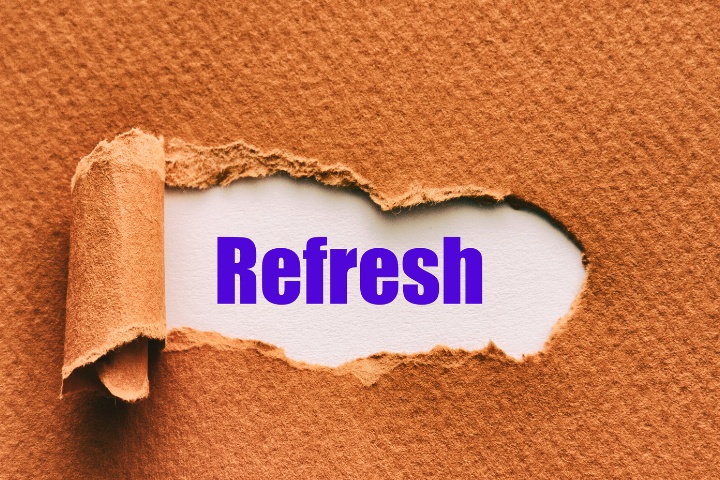 If you have a bathroom that you feel needs a makeover but don't want to spend a lot of money, there is a solution that might work for you.
Instead of replacing your cabinets, tiles, or fixtures, consider giving them a fresh coat of paint or stain.
This can breathe new life into your bathroom without breaking the bank.
First, you'll need to clean and prep the surfaces you plan to paint.
This means removing any dirt, grime, or old paint that may be present.
Use a cleaner and a scrub brush to thoroughly clean the surfaces, then allow them to dry completely.
Next, you'll want to sand the surfaces to create a smooth surface for the paint or stain to adhere to.
Be sure to use fine-grit sandpaper and sand in the direction of the grain.
Once you're done sanding, wipe the surfaces down with a damp cloth to remove any dust.
Now you're ready to paint or stain!
Choose a color or stain that complements the rest of your bathroom decor.
Apply the paint or stain with a brush or roller, being careful not to leave any drips or streaks.
Allow the surfaces to dry completely before using your bathroom.
With a little time and effort, you can give your bathroom a fresh, updated look without spending a lot of money.
6. Use low-cost alternatives:
If you're looking to renovate your bathroom but are concerned about the cost of materials, don't worry.
You don't need to break the bank to achieve a stylish bathroom.
One way to cut costs is by opting for low-cost alternatives to traditional materials like tiles, countertops, and flooring.
For instance, you can use vinyl flooring, which is an affordable alternative that can mimic the appearance of hardwood or stone flooring.
Vinyl flooring is made up of a thin layer of PVC material that is printed with realistic images of wood or stone.
It is durable, easy to maintain, and resistant to moisture, making it a great choice for the bathroom.
Other low-cost alternatives include porcelain tiles that mimic the look of marble or granite or laminate countertops that imitate the look of granite or quartz.
With these options, you can achieve a stylish and functional bathroom without breaking the bank.
7. Don't move plumbing and electrical: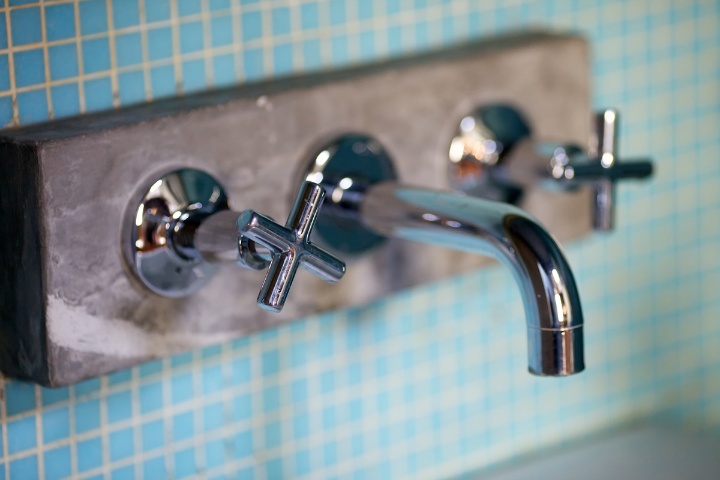 When you're considering a bathroom remodel, it's important to keep in mind that moving plumbing and electrical work can be quite costly.
These changes often require a significant amount of time and effort, as well as specialized expertise.
As a result, it's generally a good idea to try and keep the existing layout of your bathroom as much as possible, in order to avoid these extra expenses.
There are a number of ways you can make changes to your bathroom without having to completely overhaul the plumbing or electrical systems.
For example, you could simply update your fixtures and accessories, such as replacing an old sink or adding a new showerhead.
You could also consider changing the layout of your bathroom in more minor ways, such as moving a cabinet or changing the position of your toilet.
By keeping your bathroom's existing layout in mind and being strategic about your remodeling choices, you can help keep costs down and ensure that your project is a success.
8. DIY demolition:
If you are comfortable handling tools and enjoy some demolition work, it might be worth considering doing some of the demolition work yourself.
Not only can this help you save money on labor costs, but it can also cut down on disposal fees.
Before you jump into the project, make sure you have the appropriate tools and safety gear.
This might include a sledgehammer, pry bar, gloves, goggles, and a dust mask.
If you are unsure about which tools you will need, consult with a professional.
When you begin demolition work, start by identifying the areas that need to be demolished.
Make sure you work systematically and follow any safety guidelines that are in place.
Always remember to turn off any utilities in the area, such as gas or electricity, before you start work.
If you encounter any unexpected issues during demolition, such as asbestos or mold, stop work immediately and seek professional help.
With the right preparation and safety precautions, doing some of the demolition work yourself can be a rewarding and cost-effective way to tackle your home renovation project.
9. Focus on small changes:
Revamping your bathroom doesn't have to be a daunting task.
Even small changes can go a long way in improving the overall look and feel of your space.
One easy and inexpensive way to update your bathroom is by changing the lighting.
Swapping out harsh overhead lights for softer, warmer ones can make the room feel more inviting and comfortable.
Another way to give your bathroom a quick makeover is by adding a new mirror or towel rack.
A stylish mirror can serve as a focal point and make the room appear larger, while a new towel rack can keep your towels organized and add a touch of elegance.
Finally, replacing the showerhead can instantly upgrade your shower experience.
You can opt for a rain showerhead for a spa-like atmosphere, or choose a water-saving one to help conserve water and save on your water bill.
By implementing these small changes, you can transform your bathroom into a more relaxing and enjoyable space without breaking the bank.
10. Hire a professional for big-ticket items:
If you're looking to save money on home repairs, it can be tempting to try to tackle every project on your own.
While taking a do-it-yourself approach can work for some tasks, there are certain jobs where hiring a professional is crucial.
When it comes to plumbing and electrical work, it's especially important to bring in an expert.
These systems are complicated and can be dangerous if handled improperly.
A mistake during a DIY project could result in costly repairs, or even worse, injury to yourself or your family.
Likewise, major installations like a new HVAC system or roof should be left to the professionals.
These projects require specific knowledge and experience, and a mistake during installation could lead to costly repairs down the line.
By hiring a professional for big-ticket items, you can have peace of mind knowing that the work will be done right the first time.
While it may be more expensive upfront, it can save you money in the long run by preventing costly mistakes and the need for future repairs.
Conclusion:
I hope these tips have been helpful in saving you money on your bathroom remodel.
Don't forget to take the time to plan out your project carefully, shop around for the best deals, and focus on making small changes that can make a big impact.
With a little creativity and effort, you can achieve the bathroom of your dreams without breaking the bank.
Happy renovating!