In honor of all the amazing moms out there, today I will be showcasing some fun and easy mothers day crafts that you can do with your kids. These easy mothers day crafts are perfect for kids, toddlers, and for teens.
Mother's Day is a special occasion to celebrate and honor the incredible women in our lives.
What better way to show appreciation than by creating heartfelt themed crafts?
Themed crafts add a personal touch and make the day even more memorable.
In this article, we will explore nine tips to help you make themed Mother's Day crafts that your mom or any mother figure will cherish forever.
9 Tips To Make Themed Mother's Day Crafts
Mother's Day is a time to honor and show gratitude to the mothers who have made a significant impact on our lives.
Crafting themed Mother's Day gifts allows us to express our love and appreciation in a unique and creative way.
Whether you're a seasoned crafter or new to the world of DIY, these nine tips will help you create beautiful crafts that reflect your mom's interests and passions.
1. Choose a theme for Mother's Day
Selecting a theme adds a personal touch to the crafts and makes them more meaningful.
Consider your mom's hobbies, favorite colors, or interests.
For example, if she loves gardening, a garden-themed craft would be perfect.
By choosing a theme, you can tailor the crafts to her preferences, making them even more special.
2. Gather crafting materials
Once you have a theme in mind, gather the necessary crafting materials.
Make a list of items you'll need, such as paper, glue, scissors, paint, and any specific materials related to your chosen theme.
Having all the materials at hand before starting the crafts ensures a smooth and uninterrupted creative process.
3. Brainstorm craft ideas
Let your imagination run wild and brainstorm different craft ideas related to your chosen theme.
Think about what your mom would love and appreciate.
For a garden-themed craft, you could create a personalized flower pot, a handmade seed packet, or a decorative garden sign.
Write down all the ideas that come to mind.
4. Research tutorials and inspiration
If you need guidance or inspiration, search for tutorials and craft ideas online.
Websites, blogs, and social media platforms often provide step-by-step instructions and images to guide you through the crafting process.
Look for projects that align with your chosen theme and choose ones that suit your skill level.
5. Plan and prepare
Before diving into the crafts, take some time to plan and prepare.
Review the craft ideas you brainstormed and select the ones you find most appealing.
Create a schedule to ensure you have enough time to complete each craft.
Organize your crafting materials and set up a dedicated workspace where you can work without interruptions.
6. Set up a crafting space
Having a designated crafting space is essential for an enjoyable and organized crafting experience.
Find a well-lit area with enough space for your materials and tools. Arrange your supplies neatly and keep them within easy reach.
A tidy and efficient crafting space will make the process smoother and more enjoyable.
7. Involve the kids
If you have children, involving them in the crafting process can make Mother's Day even more special.
Let them contribute their ideas and creativity.
Assign age-appropriate tasks, such as cutting paper shapes, painting, or decorating.
8. Personalize the crafts
To make the themed Mother's Day crafts truly special, add personal touches that reflect your mom's unique personality and interests.
Consider incorporating her favorite colors, adding personalized messages or initials, or including elements that hold sentimental value.
Personalization adds an extra layer of thoughtfulness and shows that you've put effort into creating something meaningful.
9. Display and celebrate
Once you've completed the crafts, it's time to showcase them and celebrate Mother's Day.
Arrange the crafts in a prominent place where your mom can see and appreciate them.
You can create a dedicated display area or incorporate crafts into your home decor.
Take the time to explain the significance of each craft and why it relates to her.
This will deepen the emotional connection and make the day even more special.
Creative Mothers Day Crafts
" Affiliate links are provided for your convenience, please read my disclosure for more information."
17. Floral Handmade Mother's Day Card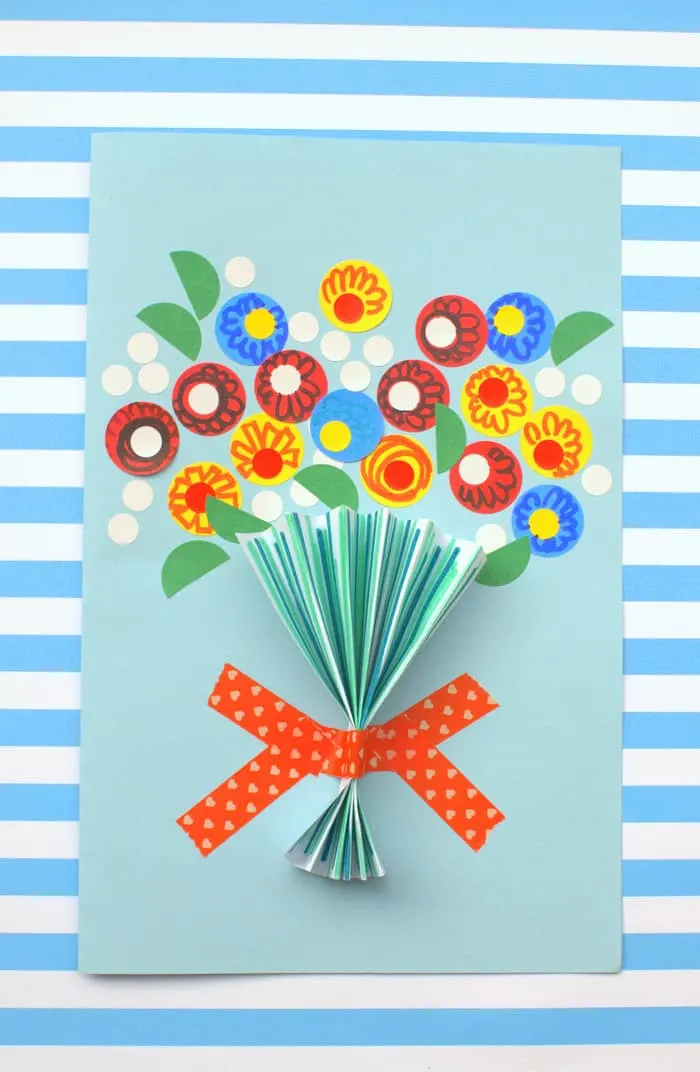 15. Handprint Cactus Mother's Day Card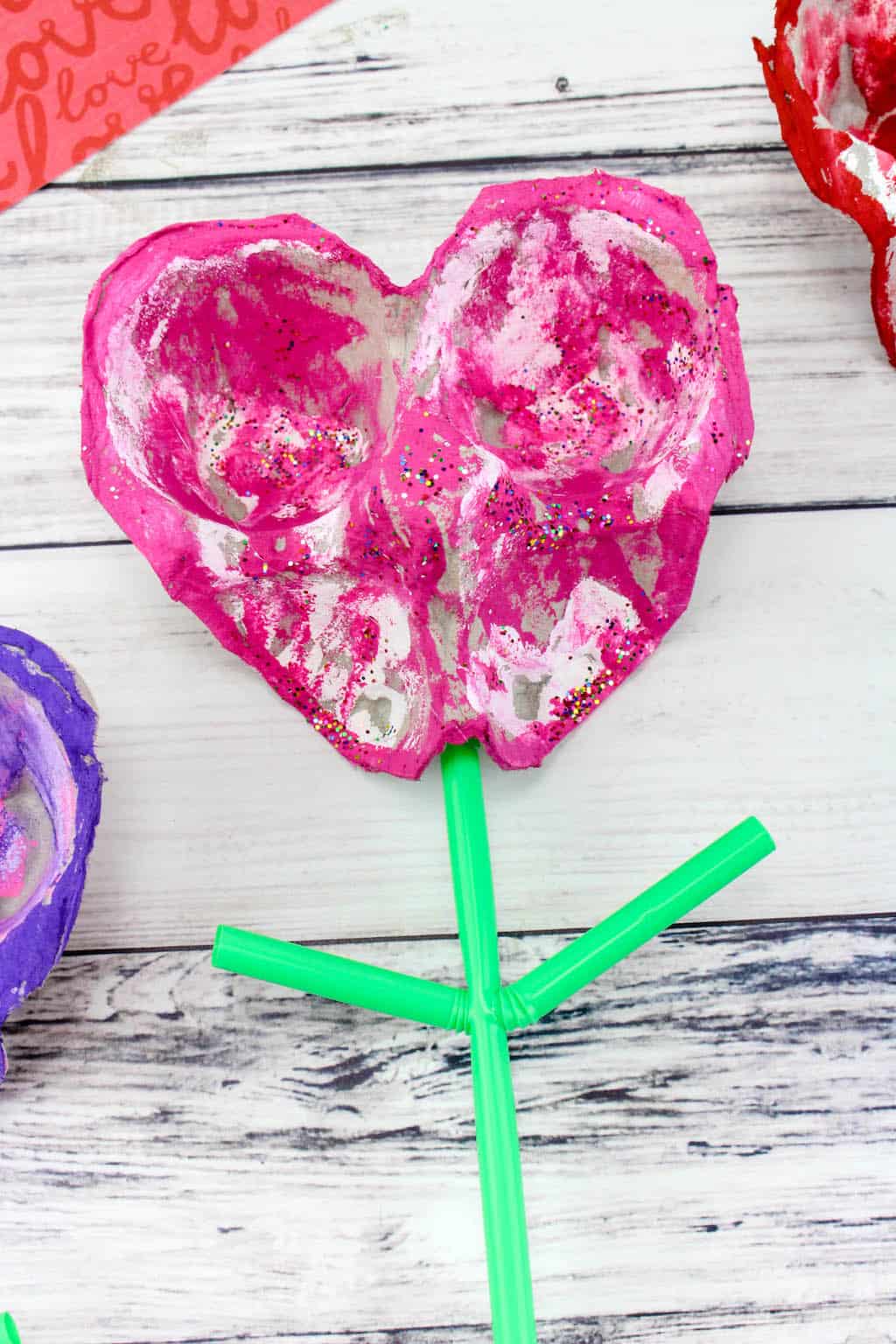 13. Mother's Day Birdhouse Card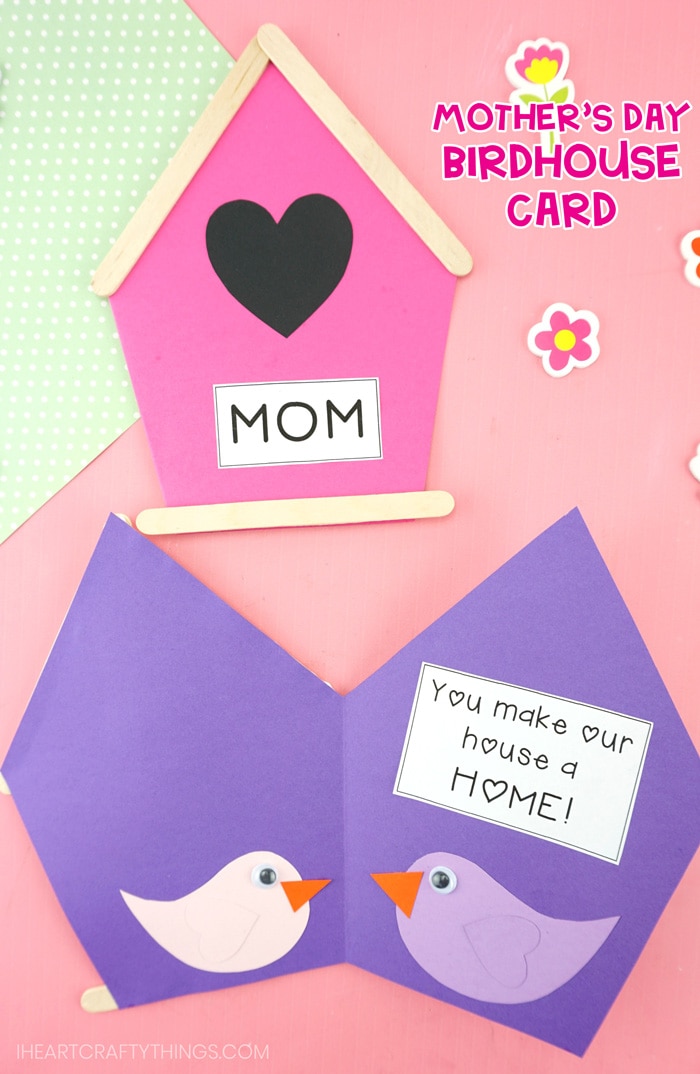 12. Mother's Day Fingerprint Art
11. Mothers Day Handprint Apron
9. Mother's Day Shrinky Dink Keychain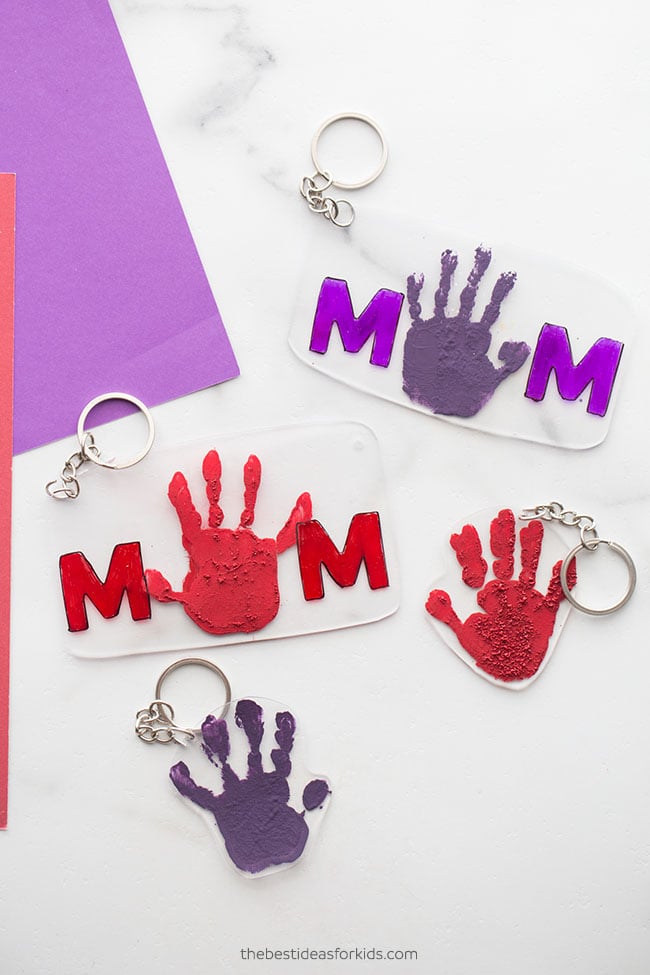 8. Thumbprint Butterfly Flower Pots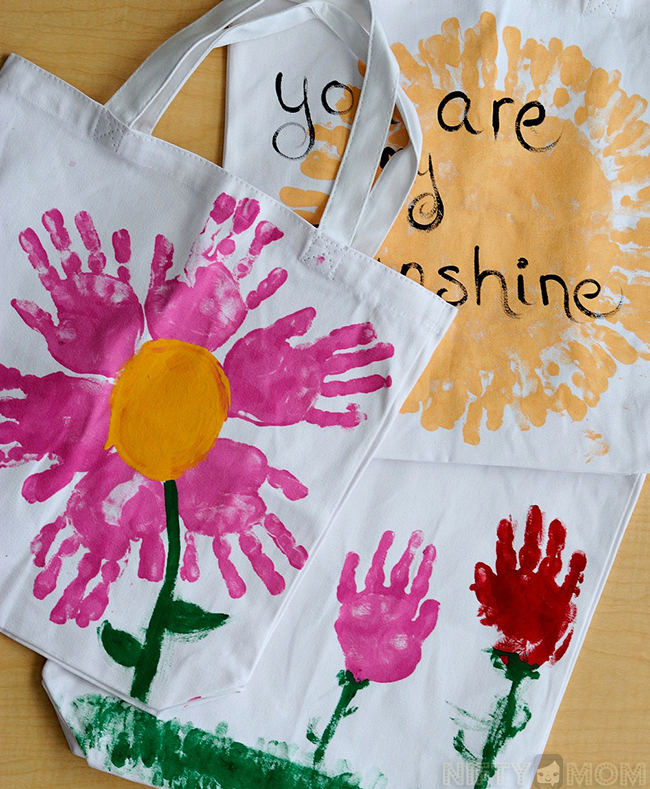 5. Bright & Cheerful Mother's Day Card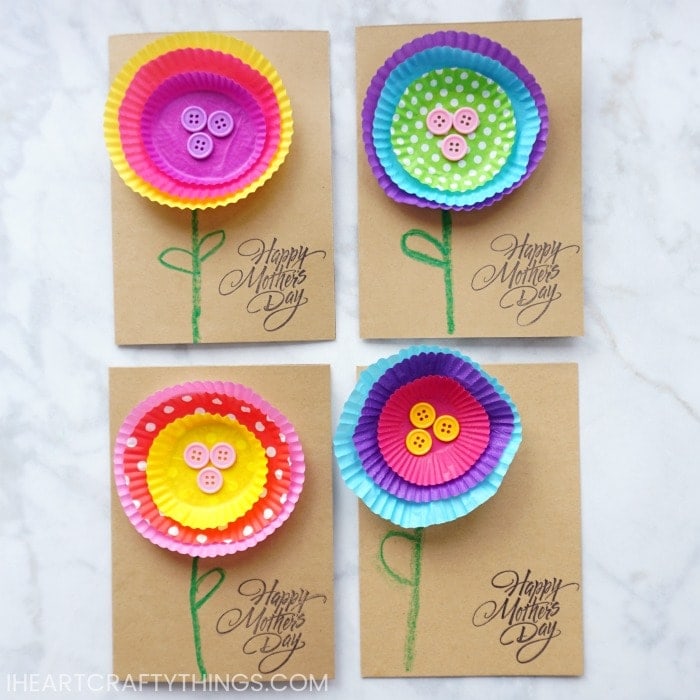 3. Make a Huggy Mother's Day Card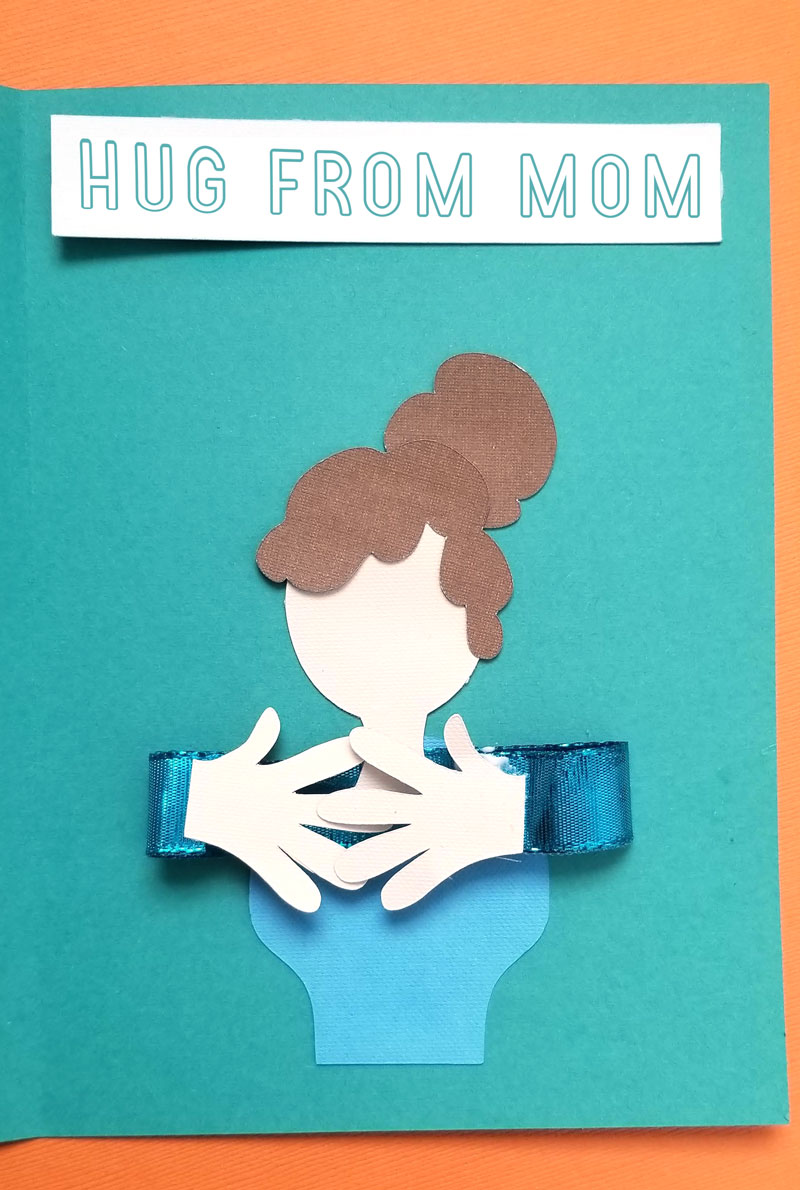 2. Thumbprint Flower Candle Holder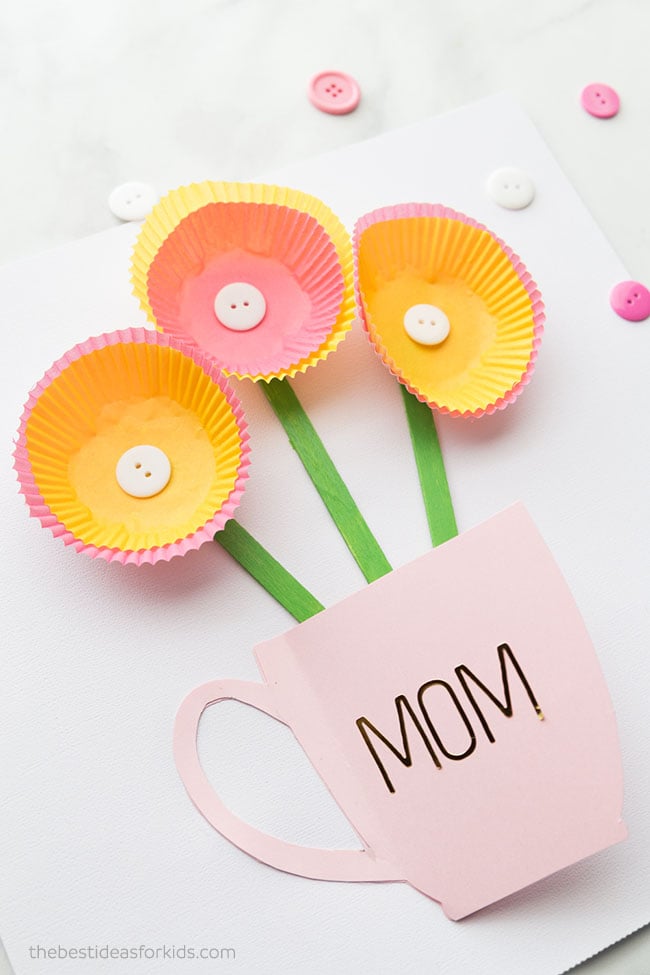 FAQs
Q. I'm not a crafty person. Can I still make themed Mother's Day crafts?
Absolutely! You don't need to be an expert crafter to create meaningful crafts. Start with simple projects and follow tutorials or guides to help you along the way. The most important thing is the effort and thought you put into the crafts, rather than the final result.
Q. What if I can't find specific materials for the themed crafts I want to make?
Don't worry if you can't find specific materials. Get creative and find alternatives. For example, if you can't find a specific type of paper, try using recycled materials or patterned fabric instead. Adapt the crafts to what you have available and let your imagination guide you.
Q. How can I make themed Mother's Day crafts with limited time?
If you're short on time, focus on smaller crafts or ones that require fewer steps. Look for quick and easy projects that still capture the essence of your chosen theme. Remember, it's the thought and effort that counts the most.
Q. Can I involve other family members in making themed Mother's Day crafts?
Absolutely! Involving other family members, such as siblings, grandparents, or even close friends, can make the crafting experience more enjoyable and create lasting memories. It's a wonderful opportunity to bond and work together to create something special for your mom.
Q. What if I don't have artistic skills or experience in crafting?
You don't need to be an artist to create beautiful crafts. Follow tutorials, use stencils or templates, and don't be afraid to ask for help or advice from more experienced crafters. The process of creating something with love and care is what matters most.
Now comes the important question… Which mothers day crafts do you like the most? Please let me know in the comments.
Few more mothers day ideas!!!
Want to save this for later? Post these Mothers Day Crafts to the "Mothers Day Crafts" OR "Mothers Day Crafts for Kids" Board!