Discover endless creativity with these easy DIY popsicle stick crafts. From colorful flower crafts to adorable animal crafts, try these amazing DIY crafts for kids. Perfect for kids and adults alike!
Popsicle sticks, humble yet versatile, offer endless possibilities for DIY crafting projects that are both fun and budget-friendly.
In this blog, we'll dive into a world of popsicle stick crafts that will ignite your imagination.
From adorable photo frames and whimsical ornaments to intricate structures and playful puppets, I've gathered a collection of inspiring ways to transform these simple wooden sticks into works of art.
Get ready to unleash your creativity, grab your glue gun, and embark on a crafting adventure that will keep you entertained and proud of your handmade creations.
Let the magic of popsicle sticks inspire you as you discover the endless possibilities of this accessible and engaging craft medium.
10 Innovative Popsicle Stick Painting & Decorating Ideas
Popsicle stick characters are not only a fun craft activity but also a great way to stimulate imagination and storytelling skills.
By bringing these characters to life, you can create unique personalities and embark on exciting adventures in your own creative world.
So, let's dive into the tips that will help you make your popsicle stick characters stand out.
Tip 1: Gather Your Supplies
Before starting your popsicle stick character project, gather all the necessary supplies.
You will need popsicle sticks, paints, brushes, markers, glitter, glue, scissors, felt, fabric, and any other embellishments you wish to use.
Having everything organized and within reach will make the process smoother and more enjoyable.
Tip 2: Plan Your Character Design
Sketch out your character designs on paper before you begin assembling the popsicle sticks.
Decide on the overall appearance, including facial features, clothing, and accessories.
Planning ahead will help you stay focused and ensure that your characters turn out exactly as you envisioned them.
Tip 3: Paint and Decorate the Popsicle Sticks
Start by painting the popsicle sticks in the desired base colors. Acrylic paints work well for this purpose.
Let them dry completely before moving on to the next step.
Once dry, you can decorate the sticks with patterns, textures, or additional colors using markers or paintbrushes.
Get creative and add unique touches to make your characters stand out.
Tip 4: Add Details with Markers and Glitter
Use markers to add details to your popsicle stick characters.
Draw facial features, such as eyes, nose, and mouth, to give them expressions.
You can also use markers to create clothing designs or intricate patterns on the sticks.
Adding a touch of glitter can bring some sparkle and magic to your characters.
Tip 5: Use Felt and Fabric for Outfits
Enhance your popsicle stick characters' appearance by dressing them up with fabric or felt.
Cut out tiny pieces of fabric or felt and glue them onto the sticks to create outfits.
This step allows you to add texture, color, and personality to your characters.
Tip 6: Incorporate Accessories and Props
Make your popsicle stick characters more interesting by incorporating accessories and props.
You can use small beads, buttons, or miniature objects to create hats, glasses, or other accessories that reflect the personality of your characters.
Don't forget to glue them securely in place.
Tip 7: Experiment with Different Facial Expressions
Expressing emotions through facial expressions adds depth and personality to your popsicle stick characters.
Try different eye shapes, eyebrow positions, and mouth designs to convey various emotions like happiness, surprise, or even mischief.
Take your time to find the perfect expressions for each character.
Tip 8: Add Hair, Hats, and Headgear
Give your popsicle stick characters some flair by adding hair, hats, or headgear.
You can use yarn, colored paper, or fabric scraps to create unique hairstyles or headpieces.
This step allows you to further customize your characters and make them truly one-of-a-kind.
Tip 9: Create Unique Backgrounds
To enhance the storytelling aspect of your popsicle stick characters, create unique backgrounds for them.
Use colored paper, cardboard, or even miniature diorama settings to build scenes that complement the personality of your characters.
The background can provide context and set the stage for imaginative play.
Tip 10: Incorporate Popsicle Stick Characters into Stories and Play
Once your popsicle stick characters are complete, bring them to life by incorporating them into stories and playtime.
Create narratives, dialogue, and interactions between the characters, fostering creativity and imagination.
Building stories around your characters will make the experience even more engaging and enjoyable.
Tip 11: Display and Share Your Creations
After putting in all the effort to create your popsicle stick characters, display them proudly.
You can use a small stand, frame, or even a shadow box to showcase your creations.
Additionally, consider sharing your work with others by taking photos or organizing a mini exhibition for friends and family to enjoy.
Cute Popsicle Stick Crafts For Kids
" Affiliate links are provided for your convenience, please read my disclosure for more information."
25. Ice Cream Stick Craft – Coasters – Hobby Ideas
24. Craft Stick Photo Frames – Craftulate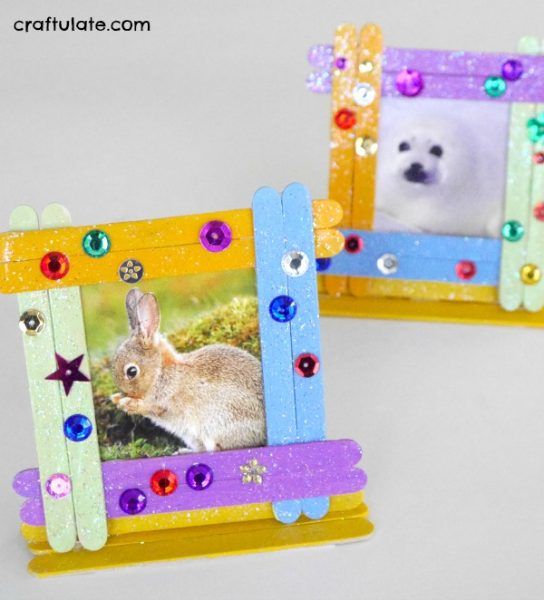 23. Popsicle Stick Bunny – Glued To My Crafts Blog
22. Craft Stick Crocodile Craft – Easy Peasy And Fun
21. DIY Popsicle Stick Bird Craft – Craftionary
20. Mix 'N Match Articulated Snake Craft – Kid's Craftroom
19. Popsicle Stick Spider – Today's Creative Ideas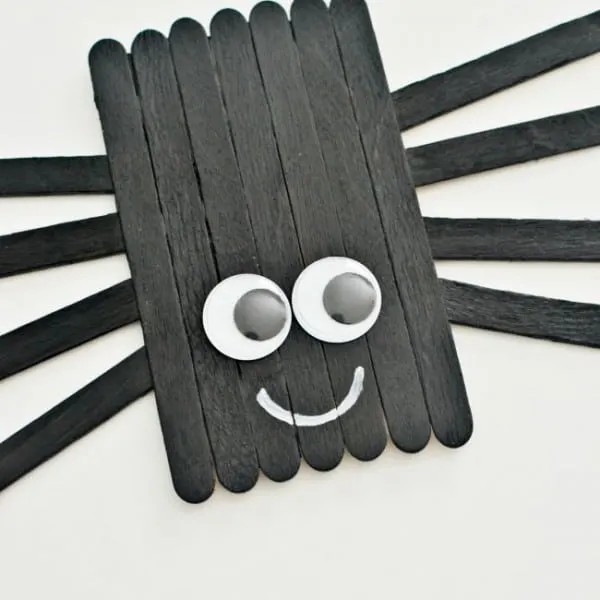 18. Washi Tape Popsicle Frame – The Bold Abode
17. DIY Popsicle Stick Flower Bookmark – Made Wth Happy
16. Popsicle Stick Wreath – Color Me Crafty
15. Popsicle Stick DIY Flower Bookmark – Made With Happy
14. Rainbow Popsicle Stick Birdhouses – Crafty Morning
13. Popsicle Stick Flower Pots – Somewhat Simple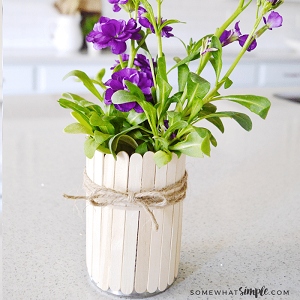 12. Popsicle Stick Christmas Tree ornament – Ginger Snap Crafts
11. Popsicle Stick Woven Turtles – Pink Stripey Socks
10. Popsicle Stick Photo Frame – Kitchen Table Classroom
9. Popsicle Stick Crocodile – Easy Peasy And Fun
8. Popsicle Stick Fan – Pink Stripey Socks
7. Popsicle Stick Catapults – Buggy And Buddy
6. Popsicle Stick Baby Chick – Make And Takes
5. Craft Stick Farm Animals – Crafts By Amanda
4. Popsicle Stick Dragonfly – Crafty Morning
3. Popsicle Stick Air Plane – Making Life Blissful
2. Popsicle Stick Suncatcher – Messy Little Monster
1. Popsicle Stick Bird Feeder Craft – Made With Happy
FAQs
Q. Are popsicle stick characters suitable for all ages?
Absolutely! Popsicle stick characters can be enjoyed by people of all ages. It's a fun and inclusive craft activity that can bring joy to both kids and adults alike.
Q. Can I use other materials instead of popsicle sticks?
Yes, you can experiment with different materials like craft sticks, tongue depressors, or even recycled cardboard to create your characters. Let your creativity guide you!
Q. How long does it take to make popsicle stick characters?
The time required depends on the complexity of your designs and the level of detail you want to incorporate. Simple characters can be completed within an hour, while more intricate ones may take several hours or even multiple sessions.
Q. Can I reuse popsicle sticks for other projects?
Yes, popsicle sticks are versatile and can be reused for various craft projects. If you want to create new characters, simply remove the decorations from the sticks and start fresh.
Q. Where can I find more inspiration for popsicle stick characters?
You can find inspiration on craft websites, social media platforms like Pinterest, or by searching for "popsicle stick characters" online. Let the ideas inspire you and put your unique spin on them.
Q. Can I use popsicle stick characters as decorations?
Absolutely! Popsicle stick characters can be used as decorations for various purposes. They can be displayed on shelves, used as ornaments for a Christmas tree, or even incorporated into homemade greeting cards. Get creative with how you showcase your popsicle stick characters!
Q. Are there any safety considerations when making popsicle stick characters with children?
Safety is always important when crafting with children. Ensure that you supervise them during the process, especially when using sharp tools such as scissors or glue guns. Also, make sure to use child-safe materials and avoid small parts that could pose a choking hazard. Choose age-appropriate activities and encourage safe handling of craft supplies.
Now comes the important question… Which popsicle stick crafts for kids do you like the most? Please let me know in the comments.
Few more ideas!!!
Want to save this for later? Post these Popsicle Stick Crafts For Kids to the "Popsicle Stick Crafts" OR "Crafts For Kids" Board!