Discover quick and easy instant pot meals for two that will save you time in the kitchen. From hearty instant pot soups to flavorful mains, these instant pot recipes are perfect for busy days. Get inspired and make dinner a breeze with these easy Instant Pot dishes!
Looking for a time-saving solution that won't break the bank?
Say hello to quick, easy, and budget-friendly Instant Pot meals that are perfect for families of two.
With just a few simple ingredients and the magic of your Instant Pot, you can whip up delicious and satisfying meals in a flash.
From savory chili and tender pot roasts to flavorful chicken curry and creamy mac and cheese, these recipes will please both your taste buds and your wallet.
Add a personal touch by adjusting the seasonings, adding your favorite veggies, or even creating your unique sauce.
With simple step-by-step instructions, even novice cooks can master these Instant Pot creations.
So let's dive into the world of budget-friendly culinary delights and create personalized meals that will bring joy to your table and smiles to your family's faces.
13 Instant Pot Hacks Probably You Don't Know
The Instant Pot has become a kitchen staple for many households, revolutionizing the way we cook.
Its versatility, efficiency, and convenience make it a must-have appliance for busy individuals and families.
In this article, we will uncover instant pot ot hacks that you probably don't know.
These hacks will help you save time, enhance flavors, and make the most of your Instant Pot cooking experience.
Whether you're a seasoned Instant Pot user or just starting out, these tips and tricks will take your cooking to the next level.
Hack 1: Natural Pressure Release for Perfectly Cooked Meat
To ensure your meat is tender and juicy, it's crucial to allow for a natural pressure release.
When the cooking time is up, instead of manually releasing the pressure, let the Instant Pot naturally release it.
This allows the meat to relax and retain its moisture, resulting in a more flavorful and succulent dish.
Hack 2: Quick Release with a Towel for Mess-Free Venting
Quickly releasing the pressure can be a messy affair, with hot steam spewing out from the vent.
To avoid steam splatters, place a towel over the vent before performing a quick release.
The towel will help absorb the moisture, keeping your kitchen clean and preventing any potential burns.
Hack 3: Use the Sauté Function for Browning
The sauté function on the Instant Pot is not only great for pre-cooking onions and garlic, but it's also perfect for achieving a beautiful golden brown sear on meats.
By utilizing this function before pressure cooking, you can enhance the flavor and appearance of your dishes.
Hack 4: Stack Foods for Simultaneous Cooking
One of the key advantages of the Instant Pot is its ability to cook multiple foods at once.
Take advantage of this by stacking foods on top of each other.
For example, you can place a steamer basket filled with vegetables on top of a layer of meat or grains.
This way, you can have a complete meal ready in no time.
Hack 5: Infuse Flavor with Aromatics
Aromatics such as herbs, spices, and garlic can add depth and complexity to your Instant Pot dishes.
Toss in a few bay leaves, sprigs of thyme, or a handful of whole spices to infuse your meals with incredible flavors.
Be sure to remove the aromatics before serving.
Hack 6: Make Perfect Rice Every Time
Cooking rice in the Instant Pot is effortless and ensures perfectly fluffy results.
By using a 1:1 ratio of rice to water and setting the Instant Pot to the rice function, you can achieve restaurant-quality rice every time.
Allowing the pressure to release naturally for 10 minutes before opening the pot and fluffing the rice with a fork ensures optimal texture.
Hack 7: Cook in Bulk and Freeze for Later
The Instant Pot is perfect for batch cooking.
Prepare a large quantity of your favorite dishes and freeze individual portions for future meals.
This hack is especially useful for busy weeknights when you want a home-cooked meal without the hassle of cooking from scratch.
Hack 8: Utilize the Delay Start Function
The delay start function is a game-changer, allowing you to prep your ingredients ahead of time and set the Instant Pot to start cooking at a specific time.
This feature is especially handy for mornings when you want a warm and nourishing breakfast waiting for you when you wake up.
Hack 9: DIY Foil Sling for Easy Lifting
Sometimes, removing dishes from the Instant Pot can be tricky, especially when dealing with delicate items like cheesecakes.
Create a simple DIY foil sling by folding a long strip of aluminum foil into a sturdy sling shape.
Place the sling underneath the dish before cooking, and once it's done, you can easily lift the dish out of the pot without any hassle.
Hack 10: Make Homemade Yogurt
Did you know you can make delicious homemade yogurt in your Instant Pot? It's incredibly easy and cost-effective.
Simply heat milk, cool it down, add yogurt culture, and let the Instant Pot do the rest.
In a few hours, you'll have creamy, tangy yogurt ready to enjoy.
Hack 11: Steam Vegetables in a Snap
Steaming vegetables in the Instant Pot is a quick and efficient way to preserve their nutrients and vibrant colors.
Add a cup of water to the pot, place a steamer basket filled with your favorite vegetables, and cook for a few minutes.
The result? Tender and crisp veggies that are full of flavor.
Hack 12: Double Boiler Hack
If you don't have a double boiler but need to melt chocolate or gently heat sauces, the Instant Pot can come to the rescue.
Fill the inner pot with a few inches of water and place a heat-safe bowl on top.
Voila! You have an improvised double boiler for all your delicate cooking needs.
Hack 13: Make Decadent Desserts
The Instant Pot is not just for savory dishes; it's also a fantastic tool for making mouthwatering desserts.
From cheesecakes to lava cakes, the possibilities are endless.
The moist and gentle heat of the Instant Pot ensures your desserts come out perfectly cooked and full of flavor.
Super Easy Instant Pot Meals
" Affiliate links are provided for your convenience, please read my disclosure for more information."
21. Instant Pot Peanut Butter Cheesecake – Shugary Sweets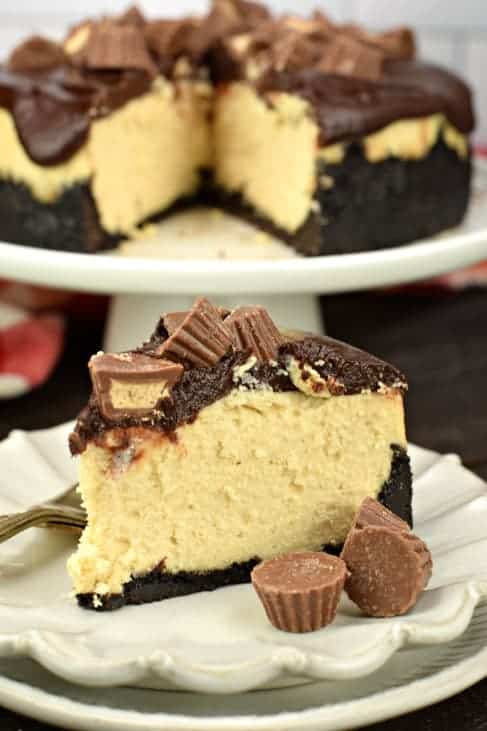 20. Instant Pot Berry Cobbler – Sweet And Savory Meals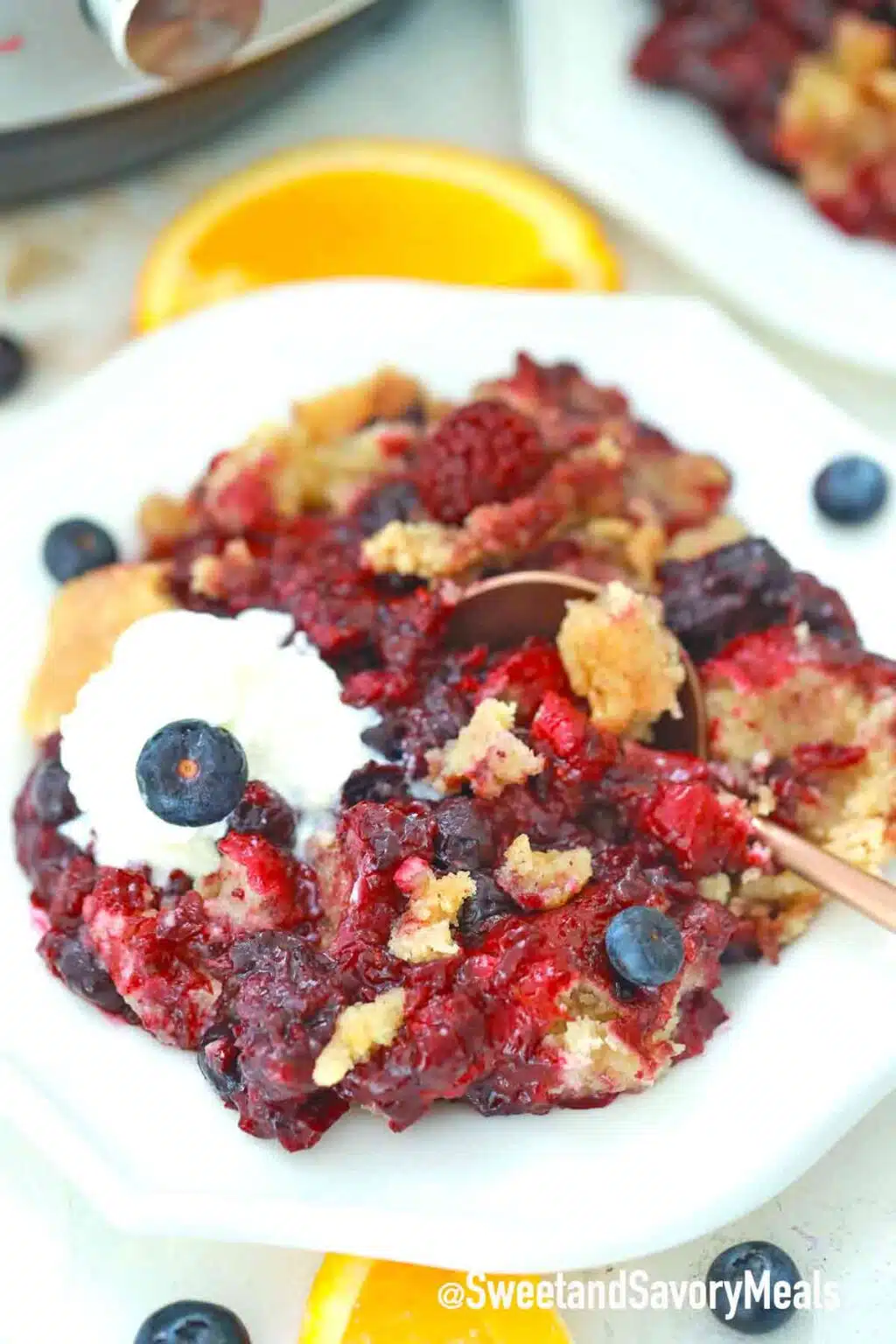 19. Instant Pot Fudgy Brownies – Little House Big Alaska
18. Instant Pot Molten Brownie Pudding – 5 Boys Baker
17. Instant Pot Lava Cakes – The Rockstar Mommy
16. Instant Pot Chicken Noodle Soup – Simple Joy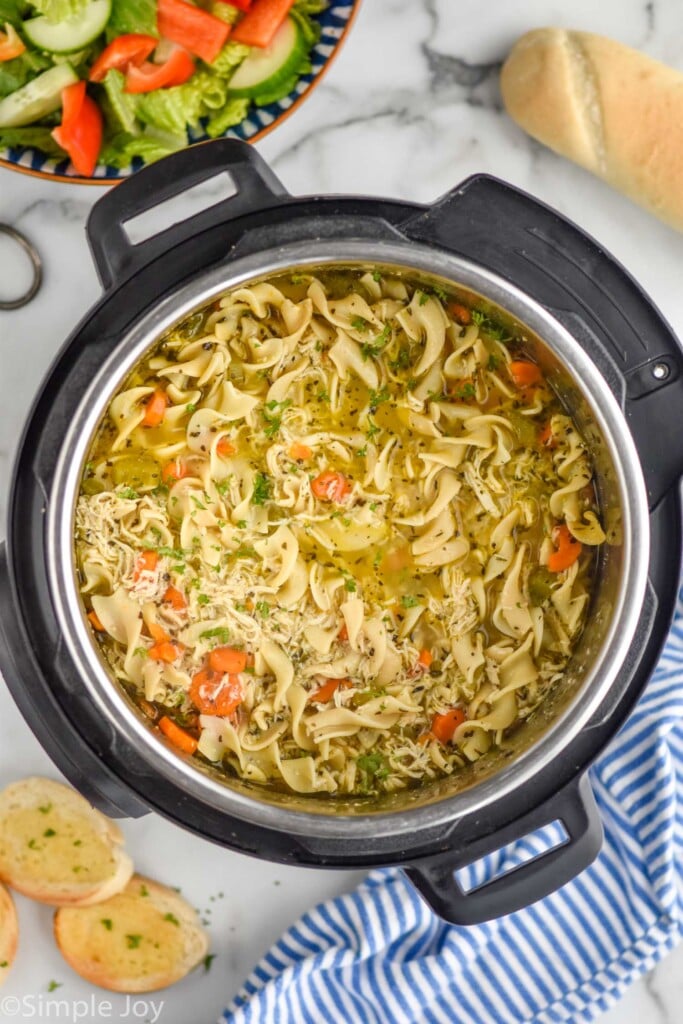 15. Instant Pot Gumbo – Eating Instantly
14. Instant Pot Lasagna Soup – The Kitchen Girl
13. Instant Pot Vegetable Soup – Kristine's Kitchen Blog
12. Instant Pot Chicken Taco Soup – Simply Happy Foodie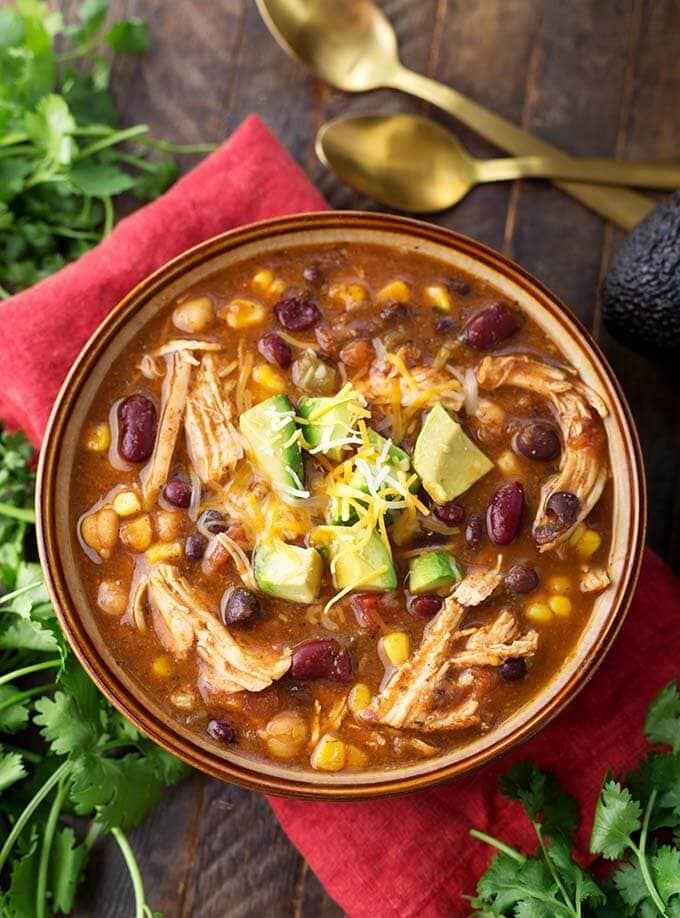 11. Instant Pot Potato Corn Chowder – Together As Family
10. Instant Pot Creamy Chicken Soup – Skinny Spatula
9. Creamy Instant Pot Chicken Noodle Soup – The Recipe Rebel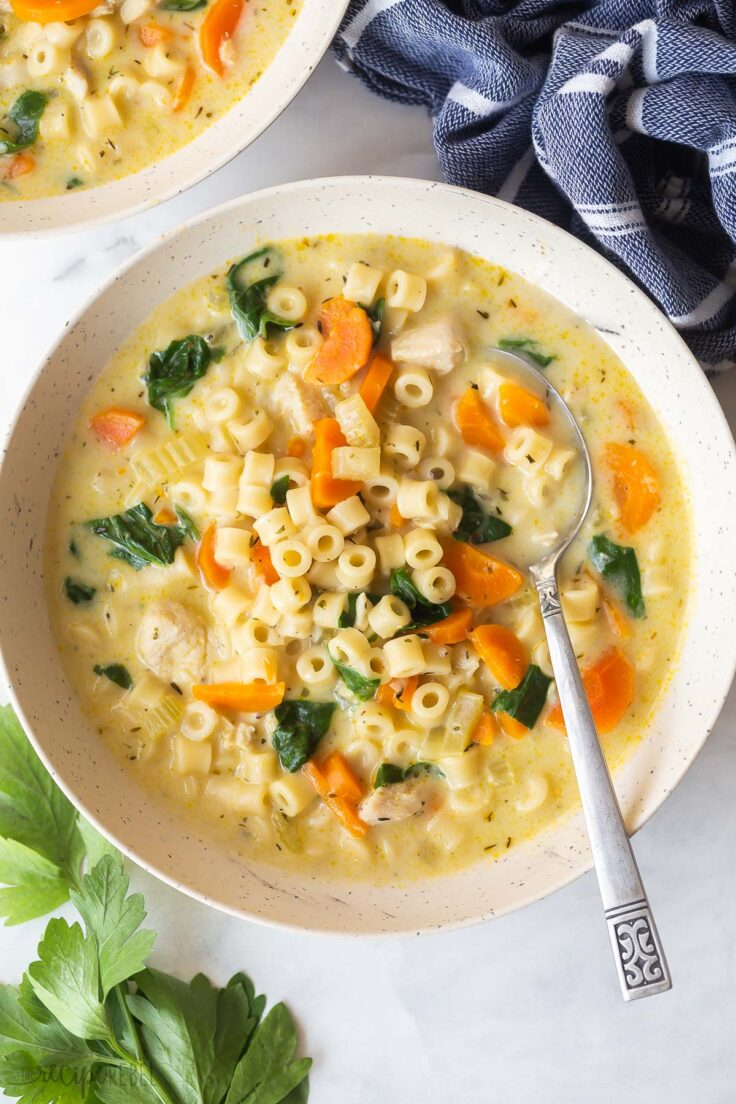 8. Instant Pot Chicken Enchilada Soup – The Healthy Maven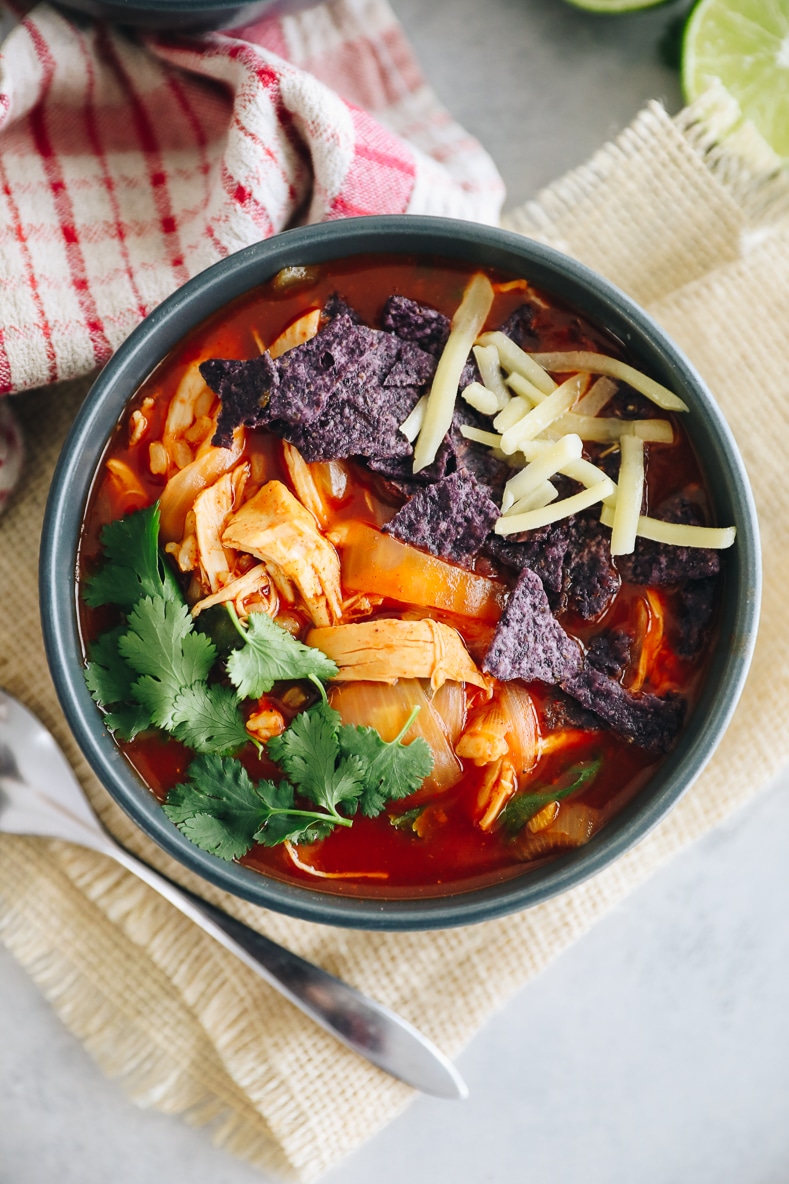 7. Instant Pot Tuscan Chicken Pasta – Eating Instantly
6. Instant Pot Cheesy Chicken Pasta – Flavor Mosaic
5. Creamy Instant Pot Tuscan Chicken Pasta – Instant Pot Eats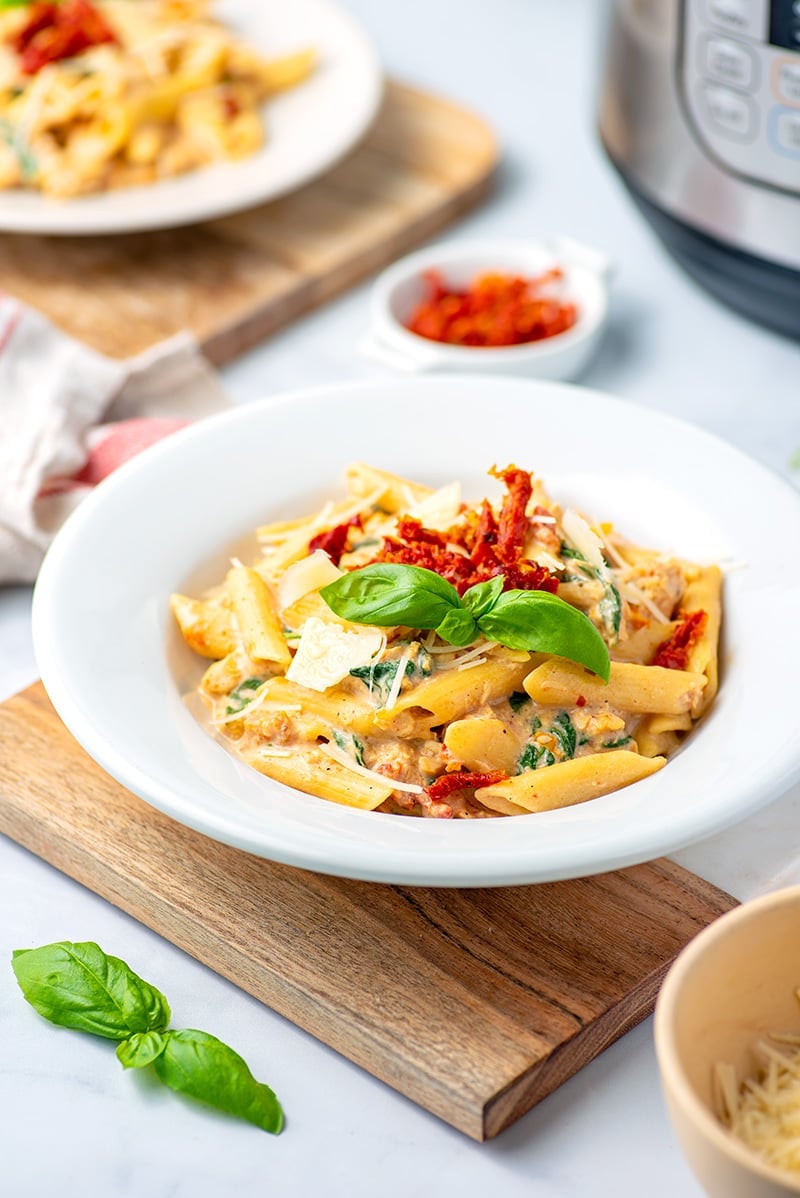 4. Instant Pot Kung Pao Chicken – The Healthy Maven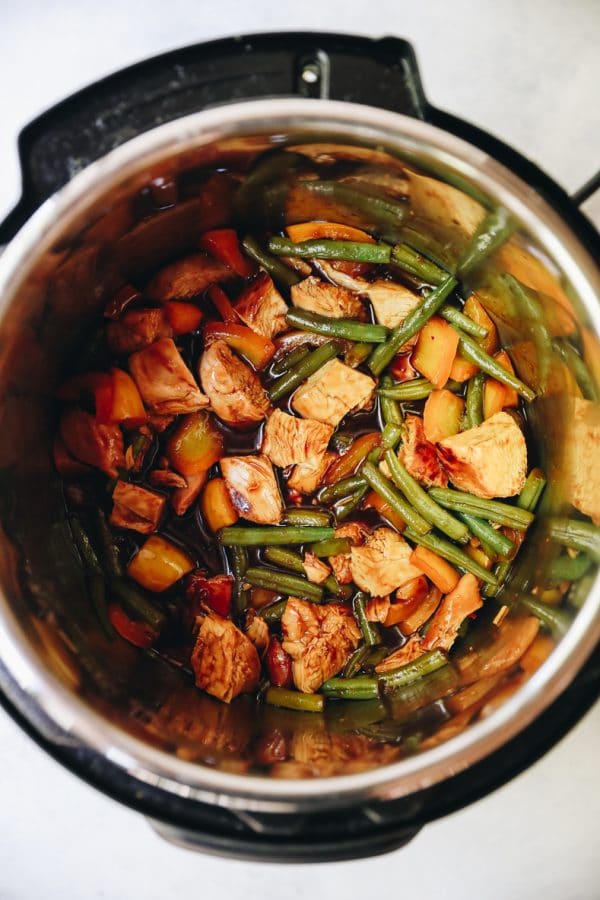 3. Instant Pot Chicken Pasta – Shugary Sweets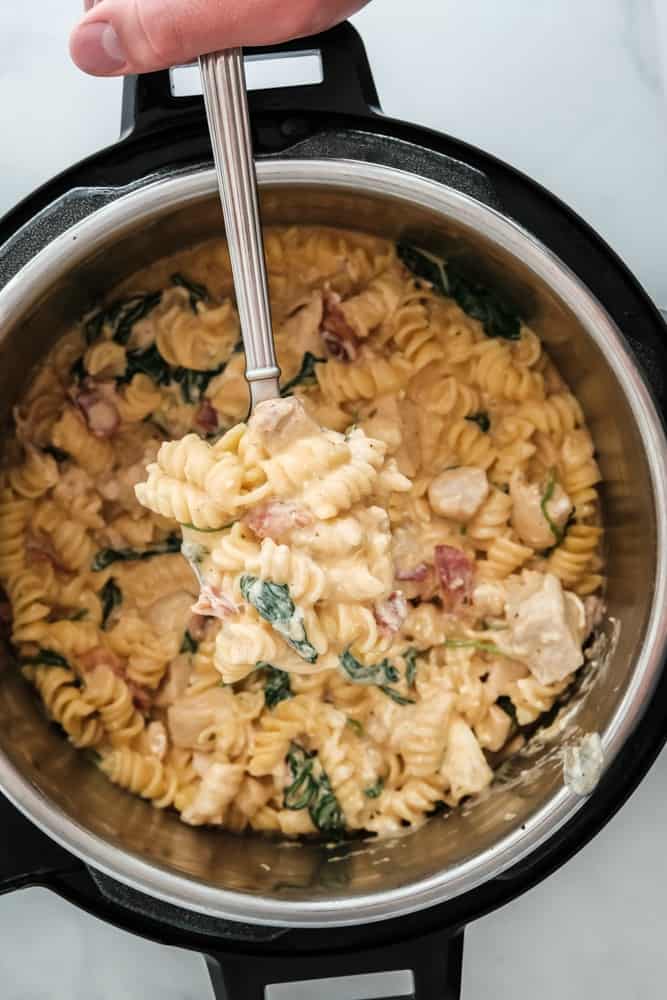 2. Instant Pot Chinese Chicken & Broccoli – Little Sunny Kitchen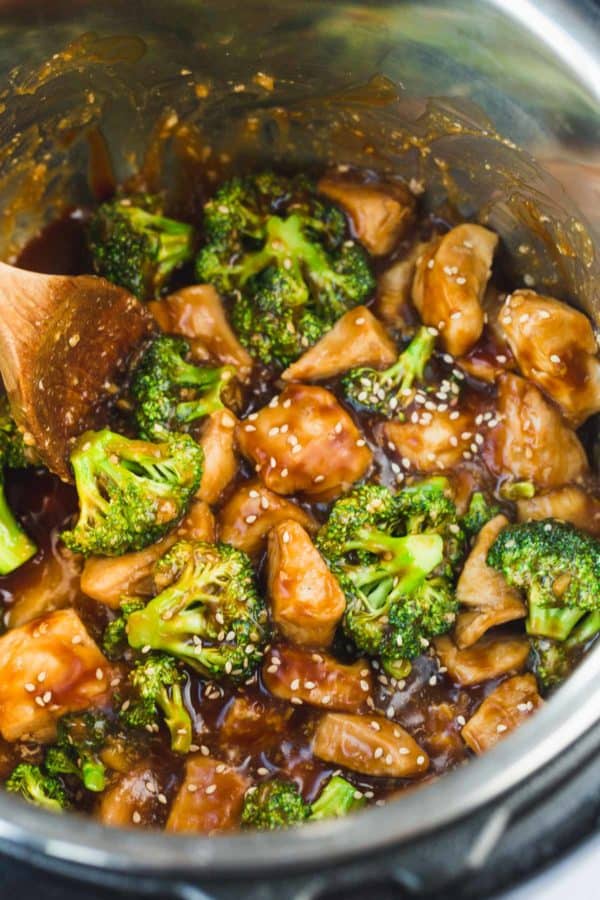 1. Instant Pot Lazy Lasagna – The Recipe Well
FAQs
Q. Can I leave the Instant Pot unattended while cooking?
It is generally safe to leave the Instant Pot unattended while it is cooking. However, it's important to follow the manufacturer's instructions and ensure the appliance is placed on a stable surface away from any flammable materials.
Q. How do I clean the Instant Pot?
To clean the Instant Pot, remove the inner pot and wash it with warm, soapy water. Wipe down the exterior of the appliance with a damp cloth. Be sure to consult the user manual for specific cleaning instructions.
Q. What safety features does the Instant Pot have?
The Instant Pot is designed with several safety features, including a lid-locking mechanism, a pressure release valve, and a temperature monitoring system. These features ensure safe and reliable operation.
Q. Can I cook frozen meat in the Instant Pot?
Yes, you can cook frozen meat in the Instant Pot. However, it's important to note that the cooking time will be longer compared to using thawed meat. It's recommended to consult specific recipes or guidelines for cooking frozen meat.
Q. Can I adjust cooking times and temperatures in the Instant Pot?
Absolutely! The Instant Pot allows you to customize cooking times and temperatures according to your recipe or preferences. It offers various cooking modes and settings that can be adjusted to achieve the desired results. Be sure to consult the Instant Pot's user manual for guidance on adjusting cooking parameters.
Q. Can I use the Instant Pot for canning or preserving foods?
No, the Instant Pot is not recommended for canning or preserving foods. It is not designed or tested for this purpose, and it may not reach the necessary temperatures to ensure food safety during the canning process. It's best to use specialized canning equipment that meets safety standards for preserving foods.
Q. Can I use the Instant Pot without the sealing ring?
No, the sealing ring is an essential component of the Instant Pot and is necessary for creating airtight conditions for pressure cooking. It helps to maintain the pressure and prevent steam from escaping during the cooking process. Always ensure that the sealing ring is properly installed and in good condition before using the Instant Pot.
Now comes the important question… Which instant pot meals do you like the most? Please let me know in the comments.
Few more Instant Pot recipes!!!
Want to save this for later? Post these Instant Pot Meals to the "Instant Pot Recipes" OR "Cheap Easy Meals" Board!