Valentines day cookies take you back to childhood when everyone made heart shaped cookies for their friends on Valentines Day. Here you'll find Valentines cookies that are easy to make and romantic too. From heart shaped sugar cookies, and sprinkle sugar cookies, to heart macarons and other Valentines day treats. So make sure to check out these Valentines day desserts and enjoy your romantic day with your partner.
Valentine's Day is a holiday that is all about love and indulging in sweet treats.
While store-bought cookies are always an option, there's something special about making homemade cookies to share with your loved ones.
Not only is it a fun and memorable activity to do together, but you also have the added benefit of being able to customize the flavors and ingredients to your liking.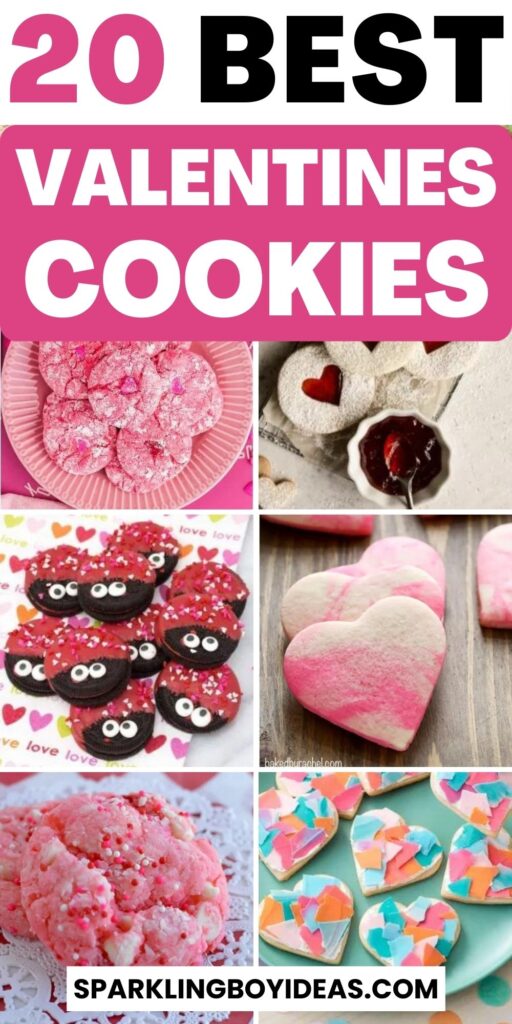 If you're looking to make some delicious homemade Valentines Day cookies, here are some tips and a recipe to get you started:
1. Gather all of your ingredients and equipment beforehand.
This will make the process of making the cookies much smoother and more efficient.
You'll need flour, sugar, butter, eggs, baking powder, vanilla extract, and any additional ingredients that you want to include, such as chocolate chips or sprinkles.
You'll also need a mixing bowl, a spatula, a rolling pin, and a baking sheet.
2. Preheat your oven to the appropriate temperature.
This will vary depending on the type of cookie that you're making, so be sure to follow the recipe closely.
3. Cream together the butter and sugar.
This step is important because it helps to create a smooth and creamy texture for the cookies.
Use a mixer or a wooden spoon to beat the butter and sugar together until they are well combined.
4. Add the eggs and vanilla extract.
Beat these ingredients into the butter and sugar mixture until they are fully incorporated.
5. Gradually add in the dry ingredients.
Start by adding the flour, followed by the baking powder. Mix everything until a smooth dough forms.
If you're adding in any additional ingredients, such as chocolate chips or sprinkles, mix them in at this point.
6. Roll out the dough and cut out your cookies.
Use a rolling pin to roll out the dough to your desired thickness.
Then, use cookie cutters to cut out the cookies in your desired shape.
Place the cookies on a baking sheet lined with parchment paper.
7. Bake the cookies according to the recipe.
The baking time will vary depending on the size and thickness of your cookies, so be sure to keep an eye on them.
You'll know that they're done when they are lightly golden brown around the edges.
8. Let the cookies cool before serving.
Once they are out of the oven, allow the cookies to cool for a few minutes on the baking sheet before transferring them to a wire rack to cool completely.
And there you have it!
With these tips and a little bit of love, you'll be able to make a batch of delicious homemade Valentines Day cookies in no time.
Lovely Valentines Day Cookies
" Affiliate links provided for your convenience, please read my disclosure for more information."
18. Heart-Shaped Confetti Cookies
17. Marbled Valentines Cookies
16. Valentine's Day M&M Cake Mix Cookies
14. Valentine's Day Pinwheel Cookies
13. Valentine's Day Cookie Bars
12. Sprinkle Valentine's Day Cookies
11. Valentine's Chocolate Chip Cookies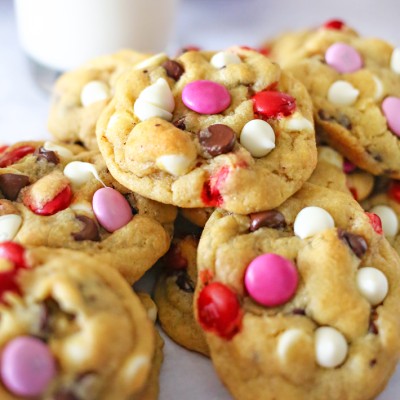 10. Valentine's Shortbread Cookies
8. Raspberry & White Chocolate Shortbread Cookies
6. Valentine's Day Heart Sugar Cookies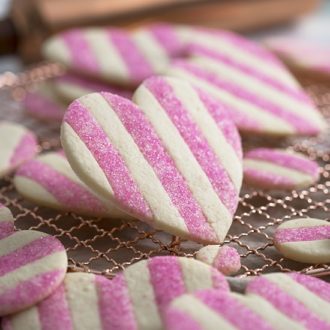 3. Buttercream Valentine's Day Cookies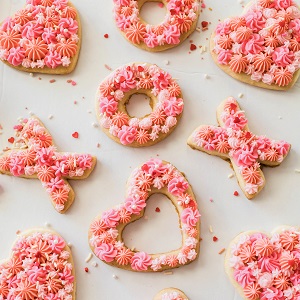 2. Strawberry Champagne Cookies
1. Strawberry Cheesecake Cookies
Now comes the important question… Which valentines day cookies do you like the most? Please let me know in the comments.
Few more Valentine's Day recipes !!!
Want to save this for later? Post these Valentines Day Cookies to the "Valentine's Recipes" OR "Valentine's Treats" Board!