Tried and true pork chop recipes that makes delicious pork chops. Popular recipes include the oven, crockpot, air fryer, instant pot, and grill. These juicy pork chop recipes are ready in less than five minutes. Keep reading for one of my favorite recipes that are super simple to make and take under five minutes to prepare. So if you're looking for an easy and delish pork chop recipes, look no further.
Well, what is a pork chop but a single cut of meat that has been split in half to make two cuts?
The pork chop is a relatively small section of meat, which means it cooks quickly and is ideal for grilling or frying.
Pork chops can be prepared in an array of ways and are versatile enough to go with just about any side dish.
They're also easy to make in the slow cooker or on the stovetop, so they're perfect for busy weeknights.
Pork chops are a great way to get a meal on the table in a hurry.
They're also an affordable cut of meat, making them a good option if you're looking to save money.
If you've never made pork chops before, here are some easy recipes to get you started.
Pork Chop Recipes
" Affiliate links are provided for your convenience, please read my disclosure for more information."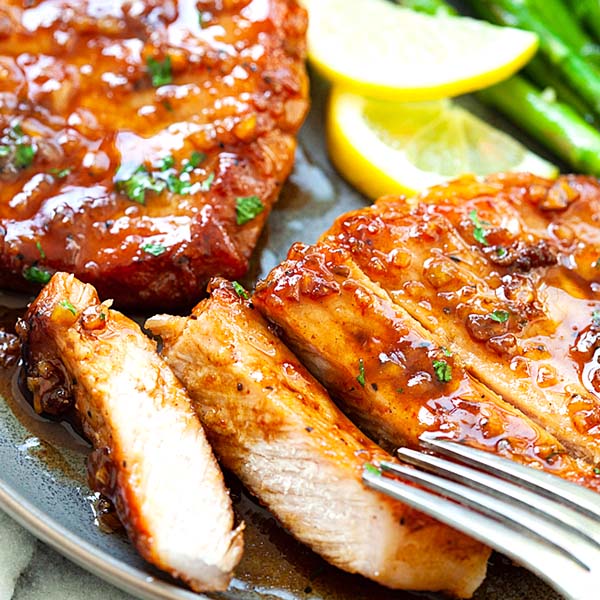 11. Parmesan-Crusted Pork Chops
10. Baked Pork Chops
9. Cheesy Garlic & Brown Sugar Pork Chops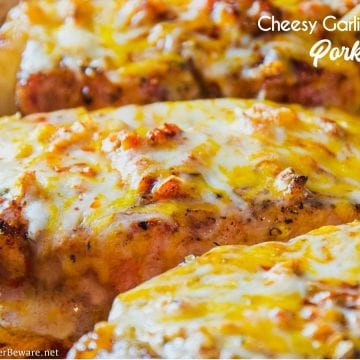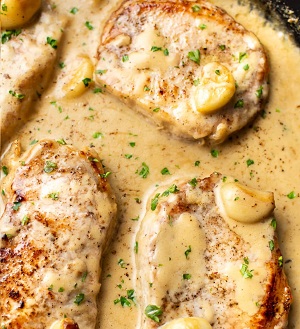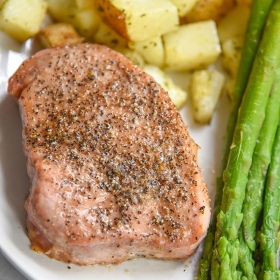 6. Brown Sugar Garlic Pork Chops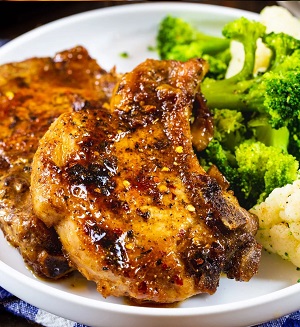 5. Skillet Apple Butter Pork Chops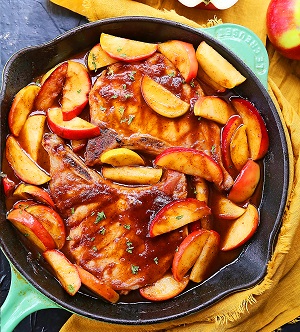 4. Apricot Balsamic Pork Chops
3. Million Dollar Baked Pork Chops
2. Honey Mustard Pork Chops Skillet
1. Creamy Spinach Mushroom Pork Chops
Now comes the important question… Which of these pork chop recipes did you like the most? Please let me know in the comments.
Few more ideas!!!
Want to save this for later? Post these Pork Chop Recipes to the "Pork Chop Recipes" OR "Weeknight Dinner Ideas" Board!