Celebrate Independence Day with easy 4th of July food ideas! From grilled recipes to patriotic treats, discover patriotic recipes to make your holiday unforgettable.
The 4th of July calls for more than just fireworks and parades—it's a time to gather with friends and family, and of course, enjoy delicious food that embodies the spirit of patriotism.
In this blog, we'll explore a range of delectable 4th of July food ideas that will ignite your taste buds and elevate your Independence Day celebrations.
From grilled classics and flavorful side dishes to festive desserts and refreshing beverages, I've made a collection of easy-to-make recipes that capture the essence of the holiday.
Get ready to savor the flavors of freedom with these mouthwatering dishes that will add a patriotic flair to your 4th of July feast.
13 Tips To Present 4th Of July Food For A Memorable Experience
Before we dive into the tips, let's take a moment to appreciate the significance of the 4th of July.
This day commemorates the Declaration of Independence and the birth of the United States as an independent nation.
It's a time for celebration, reflection, and coming together.
One of the highlights of any 4th of July gathering is undoubtedly the food.
So, let's explore some creative ways to present your dishes and make this year's celebration truly unforgettable.
1. Plan the Menu
Start by planning a diverse menu that caters to different tastes and dietary preferences.
Include a variety of appetizers, main dishes, side dishes, and desserts.
Consider popular 4th of July favorites like grilled burgers, hot dogs, fresh salads, fruit skewers, and classic desserts like apple pie.
2. Incorporate Colors
Red, white, and blue are the colors that symbolize the 4th of July.
Infuse these colors into your food presentation by using vibrant fruits like strawberries, blueberries, and white peaches.
You can also create colorful dips, frostings, or sauces to accompany your dishes.
3. Embrace the Theme
To create a cohesive atmosphere, embrace the patriotic theme throughout your food presentation.
Use themed decorations, such as American flags, star-shaped plates, and napkins with patriotic patterns.
This attention to detail will impress your guests and add to the overall experience.
4. Use Festive Decor
In addition to patriotic-themed decorations, consider incorporating festive decor elements into your food setup.
Arrange mini fireworks sparklers around your dishes or use small American flag toothpicks to garnish appetizers.
These small touches will elevate the visual appeal of your spread.
5. Create Patriotic Drinks
Don't forget to offer refreshing beverages that match the festive spirit.
Prepare colorful and refreshing drinks like berry-infused lemonade, watermelon margaritas, or even non-alcoholic options like sparkling blue mocktails.
Serve them in clear pitchers or glassware to showcase their vibrant hues.
6. Serve Bite-Sized Delights
Small, bite-sized portions are perfect for socializing and mingling at a 4th of July gathering.
Prepare mini sliders, skewers, or sliders for your guests to enjoy.
These handheld delights are easy to eat and allow everyone to sample a variety of flavors.
7. Include BBQ Favorites
Barbecue is a quintessential part of the 4th of July celebrations.
Ensure you have a grill fired up and ready to serve juicy burgers, sizzling hot dogs, and marinated chicken.
The smoky aroma and delicious flavors will add an authentic touch to the festivities.
8. Offer Vegetarian Options
Accommodate your vegetarian guests by including delicious meat-free options in your menu.
Grilled vegetable skewers, portobello mushroom burgers, or plant-based sausages are great choices.
Ensure that these dishes are cooked separately from meat products to cater to different dietary needs.
9. Present Creative Desserts
Desserts are a highlight of any celebration.
Get creative and prepare desserts that reflect the theme.
Decorate cupcakes with red, white, and blue frosting, create fruit-filled pies with star-shaped crusts, or serve a trifle layered with patriotic colors.
The visual appeal will be as delightful as the taste.
10. Arrange Food in Flag Patterns
For a striking presentation, arrange certain dishes to resemble the American flag.
Use blueberries or blackberries for the star section and alternate stripes with red and white ingredients like watermelon cubes, mozzarella balls, and tomatoes.
This eye-catching display will impress your guests.
11. Use Red, White, and Blue Ingredients
Incorporate ingredients that naturally showcase the colors of the flag.
Strawberries, raspberries, whipped cream, yogurt, white chocolate, and blue corn chips are just a few examples.
Incorporating these ingredients creatively into your dishes will emphasize the patriotic theme.
12. Incorporate Fireworks-Inspired Elements
Fireworks are an integral part of the 4th of July celebrations. Incorporate elements reminiscent of fireworks into your food presentation.
For example, use star-shaped cookie cutters to shape sandwiches or create a colorful fruit salad in the shape of a bursting firework.
13. Set Up a DIY Food Station
Engage your guests by setting up a DIY food station where they can customize their dishes.
For instance, create a burger bar with a variety of toppings, sauces, and condiments.
Let your guests assemble their perfect burger or hot dog, adding a personal touch to their meal.
Must Try 4th of July Food Ideas
" Affiliate links are provided for your convenience, please read my disclosure for more information."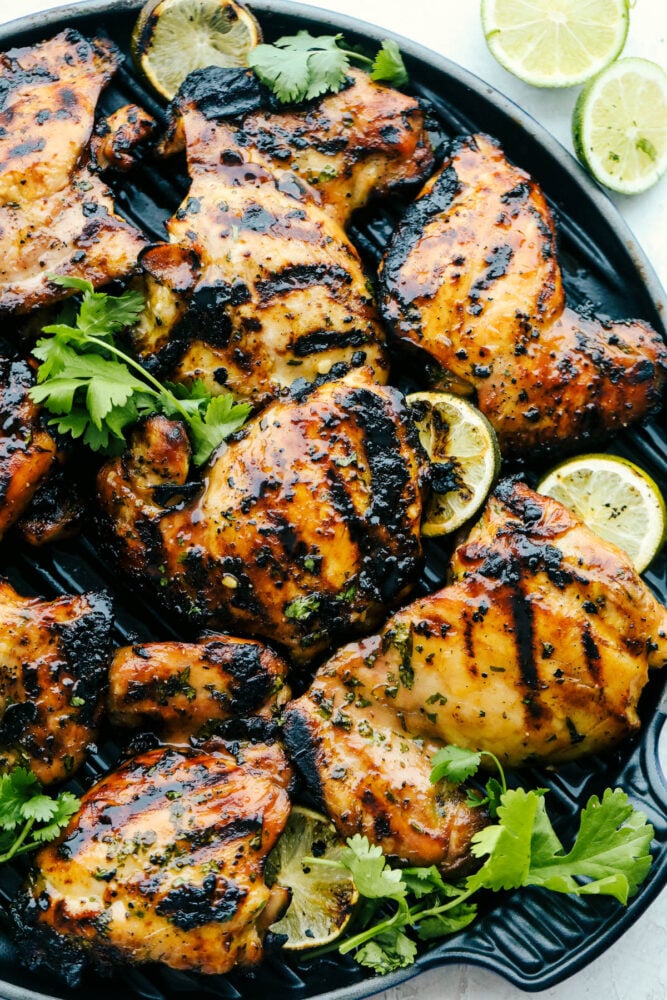 24. Bacon Bourbon BBQ Chicken Kebabs
23. Honey Mustard Chicken Marinade
22. Sweet & Sour Meatball Skewers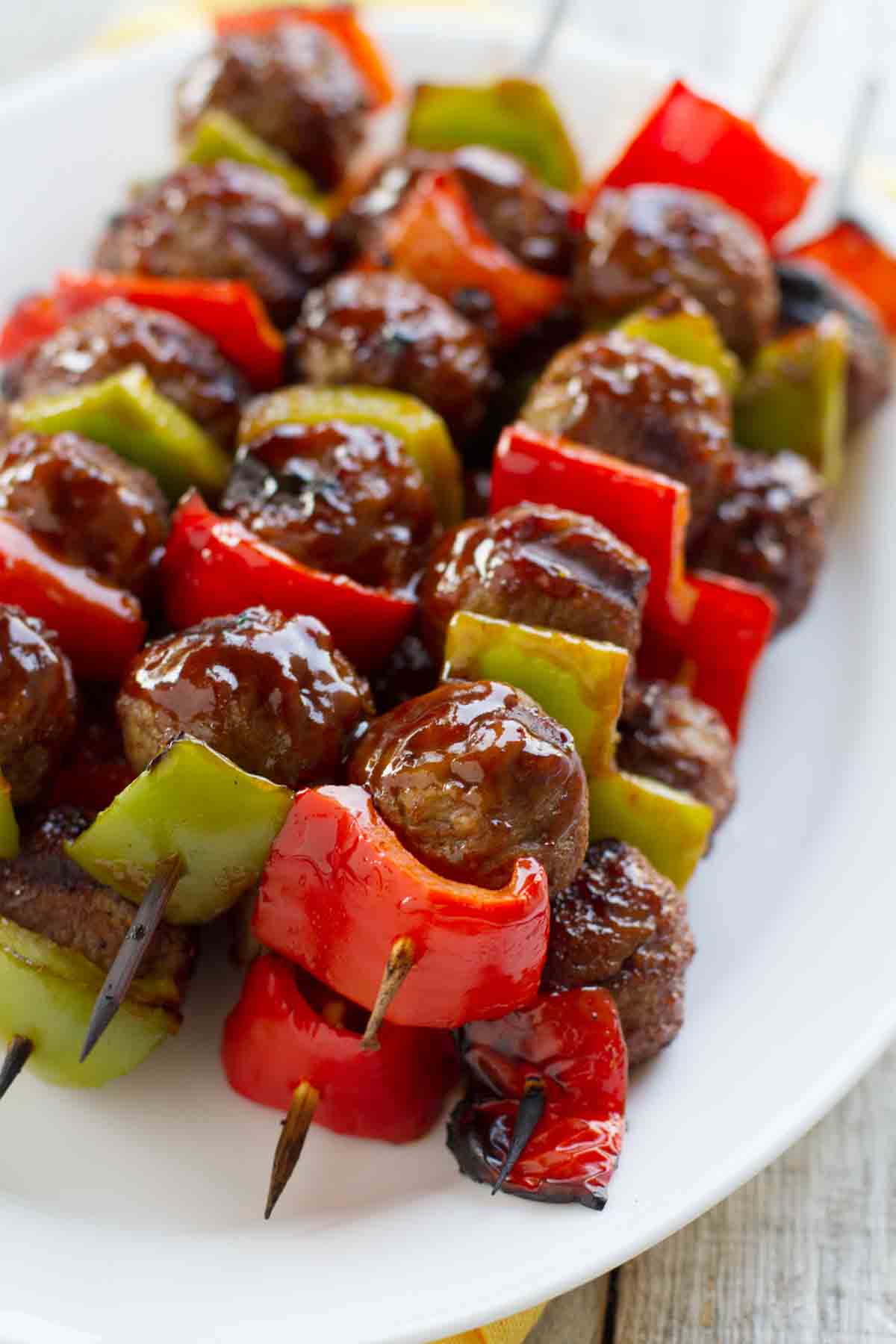 21. Bacon-Wrapped Pineapple Burger
20. Grilled Hawaiian Beef Kabobs
19. Bacon Wrapped Cheese Hot Dogs
18. Sweet & Sour Glazed Hot Dog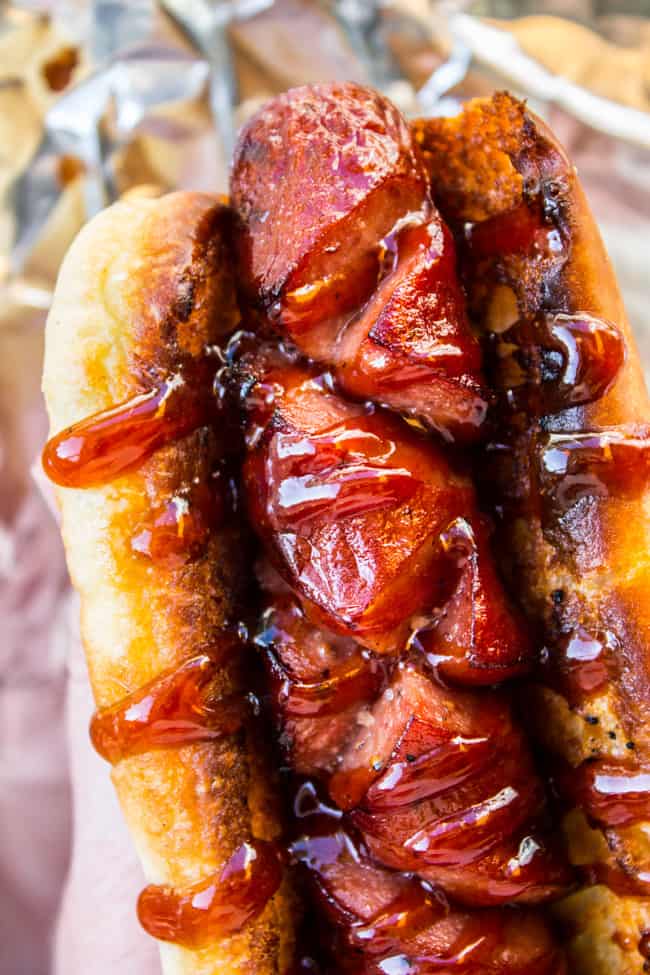 17. Slow Cooker Honey Garlic Baby Back Ribs
16. Oven Baked Barbecue Pork Ribs
15. Apple Cider Glazed Pork Chops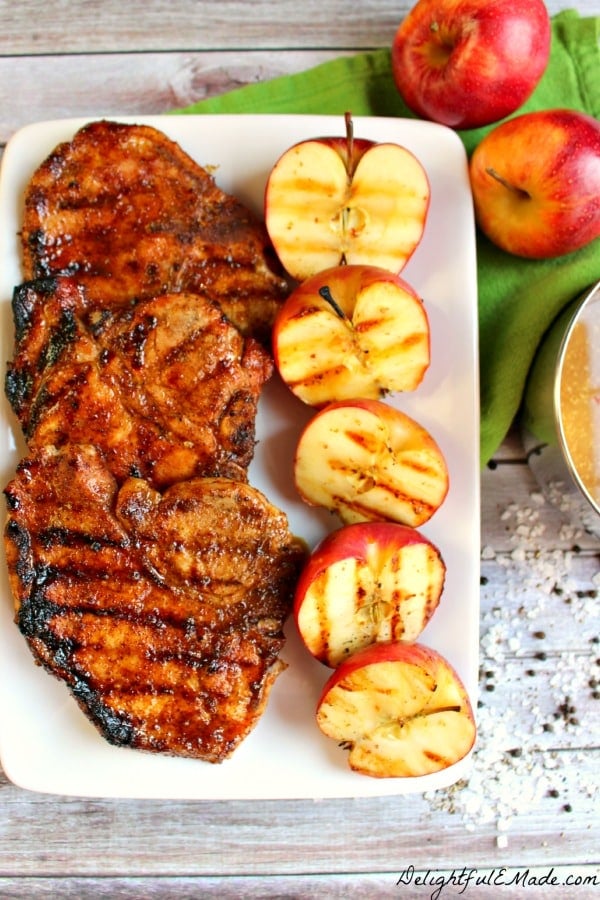 14. Tin Foil Sausage & Veggies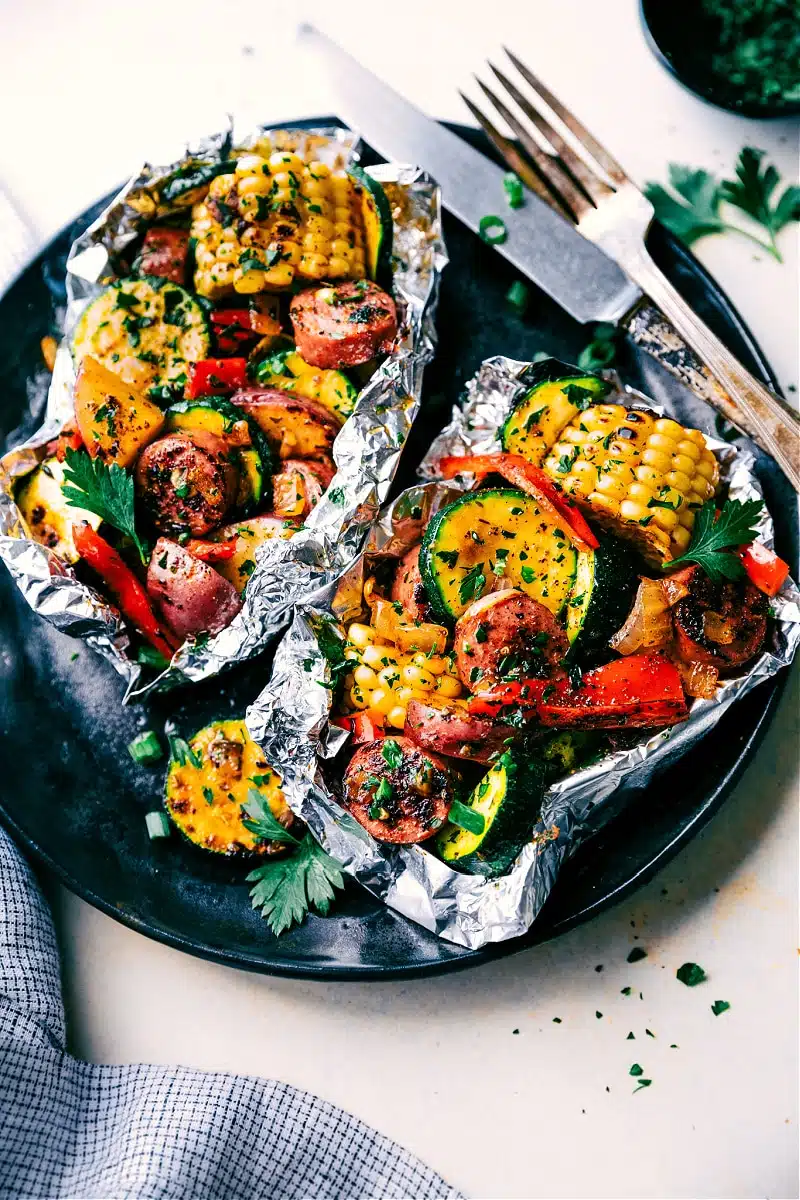 13. Grilled Kansas City Pork Chops
12. Honey Soy Grilled Pork Chops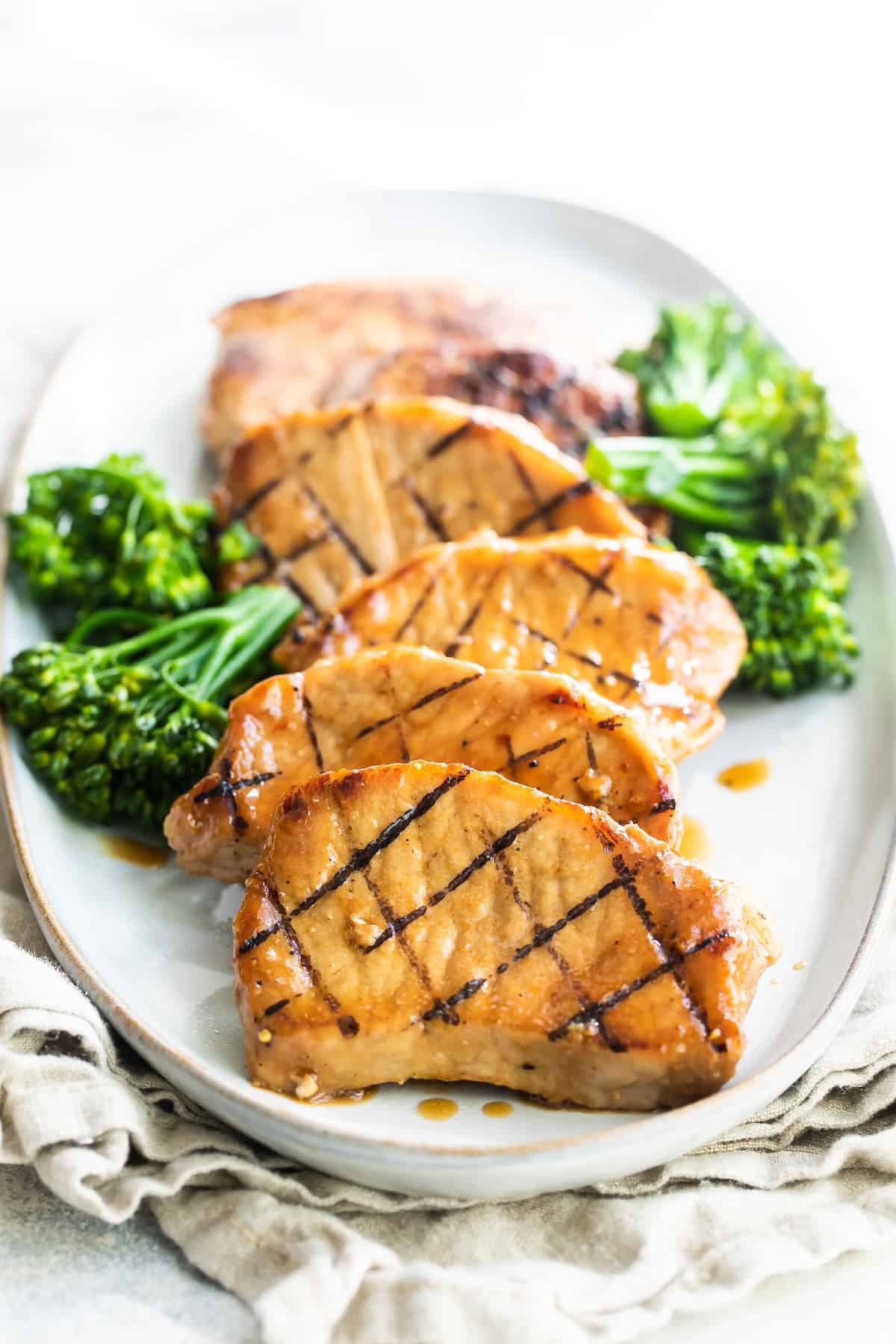 11. Grilled Salmon Skewers + Garlic & Dijon
10. Bang Bang Grilled Shrimp Skewers
8. Red, White & Blue Ice Cream
3. Cheesecake Stuffed Strawberries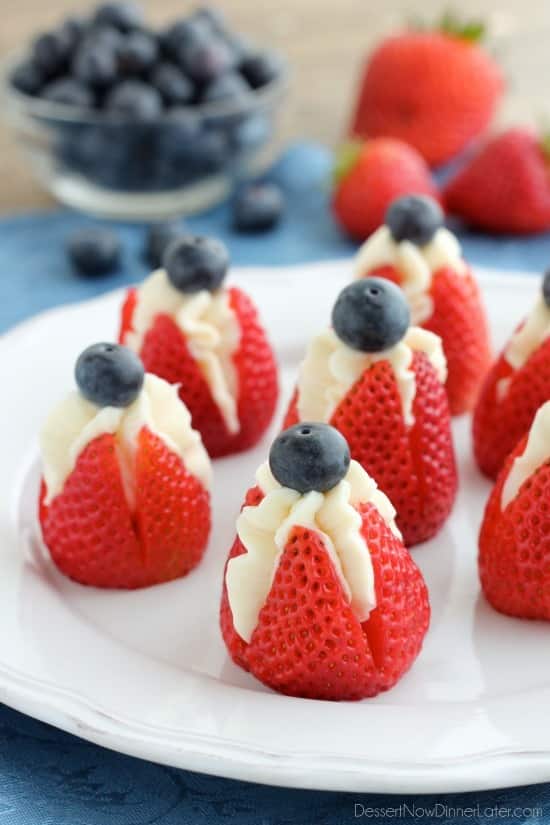 2. Patriotic Charcuterie Board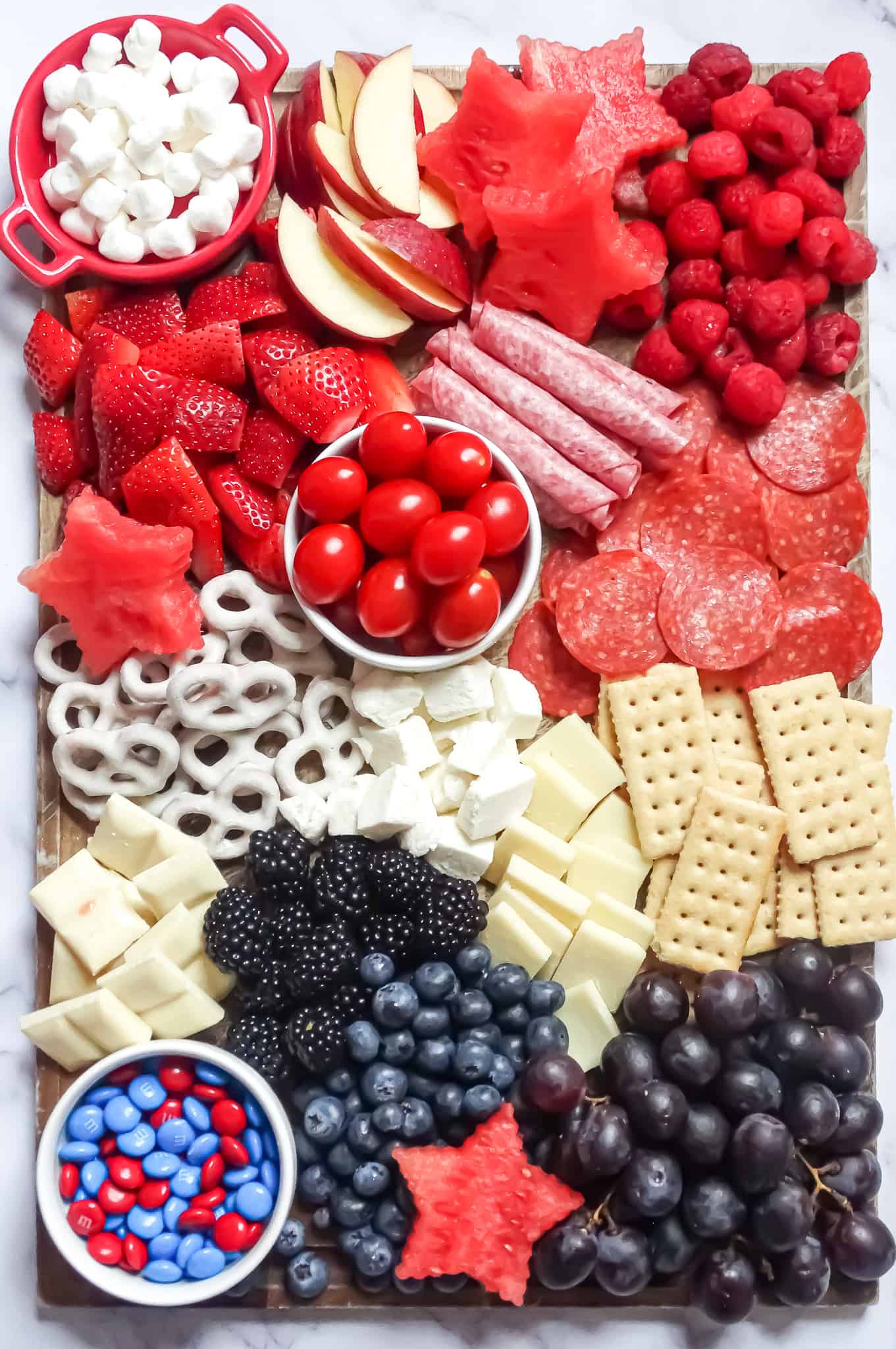 FAQs
Q. How can I incorporate fireworks-inspired elements into my food presentation?
Incorporate fireworks-inspired elements by using star-shaped cookie cutters to shape sandwiches or fruits, or create a colorful fruit salad arranged in the shape of a bursting firework.
Q. How can I ensure the safety of my guests' food during outdoor 4th of July parties?
Ensure food safety by keeping perishable items properly chilled, using separate utensils and cutting boards for raw and cooked foods, and monitoring the cooking temperatures of grilled items to avoid any risks of foodborne illnesses.
Q. Are there any safety tips for handling fireworks during the 4th of July celebrations?
Fireworks can be fun but also dangerous if not handled properly. It's essential to follow safety guidelines, such as keeping a safe distance, never relight a "dud" firework, and having a bucket of water nearby to dispose of used fireworks. It's best to leave fireworks displays to trained professionals to ensure everyone's safety.
Q. How can I accommodate guests with dietary restrictions or allergies during the 4th of July celebration?
To accommodate guests with dietary restrictions or allergies, it's helpful to ask them in advance about their specific needs. Plan and prepare alternative options, such as gluten-free buns or bread, dairy-free dips or desserts, and nut-free dishes. Clearly label any dishes that may contain allergens to ensure the safety of all guests.
Q. What are some outdoor activities or games that can be enjoyed during a 4th of July gathering?
Outdoor activities and games can add to the fun and excitement of a 4th of July gathering. Consider organizing classic activities like a water balloon toss, sack race, or three-legged race. Set up a cornhole or horseshoe game area, or simply have a designated area for kids to play with bubbles or have a scavenger hunt for patriotic-themed items.
Now comes the important question… Which 4th of July food do you like the most? Please let me know in the comments.
Few more 4th July ideas!!!
Want to save this for later? Post this 4th of July Food to the "4th of July Food" OR "Patriotic Day Recipes" Board!