Get creative this Independence Day with these easy 4th of July crafts! From patriotic crafts to DIY 4th of July decorations, find inspiration for red, white, and blue crafts. Let the crafting begin!
The 4th of July is a time to embrace the spirit of patriotism and celebrate the birth of a nation.
What better way to mark this special occasion than with DIY crafts that capture the essence of Independence Day?
In this blog, we'll explore a variety of imaginative and easy-to-make 4th of July crafts that are perfect for both kids and adults.
From festive decorations and wearable accessories to delightful party favors and stunning centerpieces, I've made a collection of crafts that will add a touch of sparkle to your celebrations.
Let's get on a creative journey and discover the joy of crafting unique and patriotic masterpieces for this memorable day.
11 Tips To Upcycle Materials For Eco-Friendly 4th Of July Crafts
The 4th of July is a time for celebration, but it doesn't have to be wasteful.
By using upcycled materials, you can reduce your environmental impact while still enjoying the festivities.
Let's explore some creative ideas to make your 4th of July crafts more sustainable.
Tip 1: Use Recyclable Materials
When starting your eco-friendly crafts, look for materials that are recyclable or made from recycled content.
Items like cardboard, paper, and glass can be easily recycled after use.
By incorporating these materials into your crafts, you'll contribute to the circular economy and reduce waste.
Tip 2: Repurpose Old Clothes
Instead of buying new fabric for your crafts, consider repurposing old clothes.
Cut up old t-shirts or denim jeans to create unique flags, banners, or even patriotic-themed clothing accessories.
This not only saves resources but also adds a personal touch to your creations.
Tip 3: Create DIY Decorations
Ditch store-bought decorations and opt for DIY alternatives. Use scrap fabric or old newspapers to make festive buntings or garlands.
You can also create paper rosettes or origami stars to add a touch of charm to your party space.
Get creative and experiment with different materials!
Tip 4: Make Patriotic Wind Chimes
Turn discarded household items into patriotic wind chimes.
Collect old metal cutlery, bottle caps, or even seashells, and paint them in red, white, and blue.
Attach them to a sturdy branch or repurposed metal hanger, and you'll have a charming and melodious addition to your outdoor decor.
Tip 5: Build an Upcycled Picnic Table
If you're hosting a 4th of July picnic, consider constructing a picnic table from reclaimed wood or pallets.
Sand down the surfaces add a fresh coat of paint, and voila!
You'll have a unique and eco-friendly spot for your family and friends to gather around.
Tip 6: Design Reusable Utensil Holders
Instead of using disposable cutlery, create reusable utensil holders from old jars or cans.
Decorate them with patriotic colors and patterns, and fill them with your own set of reusable cutlery.
This way, you can enjoy your 4th of July picnic while minimizing single-use plastic waste.
Tip 7: Craft Eco-Friendly Fireworks
Traditional fireworks can be harmful to the environment, so why not make your own eco-friendly versions?
Create sparkling confetti poppers using recycled toilet paper rolls and biodegradable glitter.
These homemade fireworks will add excitement to your celebrations without the negative environmental impact.
Tip 8: Make Recycled Paper Flags
Design your own 4th of July flags using recycled paper.
Cut out flag shapes from old magazines or newspapers, and attach them to wooden dowels or recycled plastic straws.
Let your creativity shine as you paint, draw, or collage different patriotic designs onto the flags.
Tip 9: Create Sustainable Party Favors
Give your guests eco-friendly party favors that they can enjoy long after the celebrations.
Consider making seed paper bookmarks, mini potted plants, or reusable fabric tote bags.
These thoughtful gifts will not only delight your guests but also promote sustainability.
Tip 10: Design a Repurposed Centerpiece
Make a stunning centerpiece for your 4th of July table by repurposing everyday items.
Arrange recycled glass bottles, mason jars, or tin cans in a creative pattern, and fill them with fresh flowers or patriotic-themed decorations.
This centerpiece will be a conversation starter while minimizing waste.
Tip 11: Use Biodegradable Tableware
When it comes to serving food and drinks, opt for biodegradable tableware.
Look for plates, cups, and utensils made from compostable materials like bamboo, sugarcane, or palm leaf.
These eco-friendly alternatives will help reduce plastic waste without compromising on convenience.
Creative 4th of July Crafts
" Affiliate links are provided for your convenience, please read my disclosure for more information."
19. 4th of July Tic Tac Toe Painted Rocks Game
17. Toilet Paper Roll Firecracker
14. Popsicle Stick Star Streamers
12. Patriotic Ribbon, Lace & Fabric Scrap Flag
11. Popsicle Stick American Flags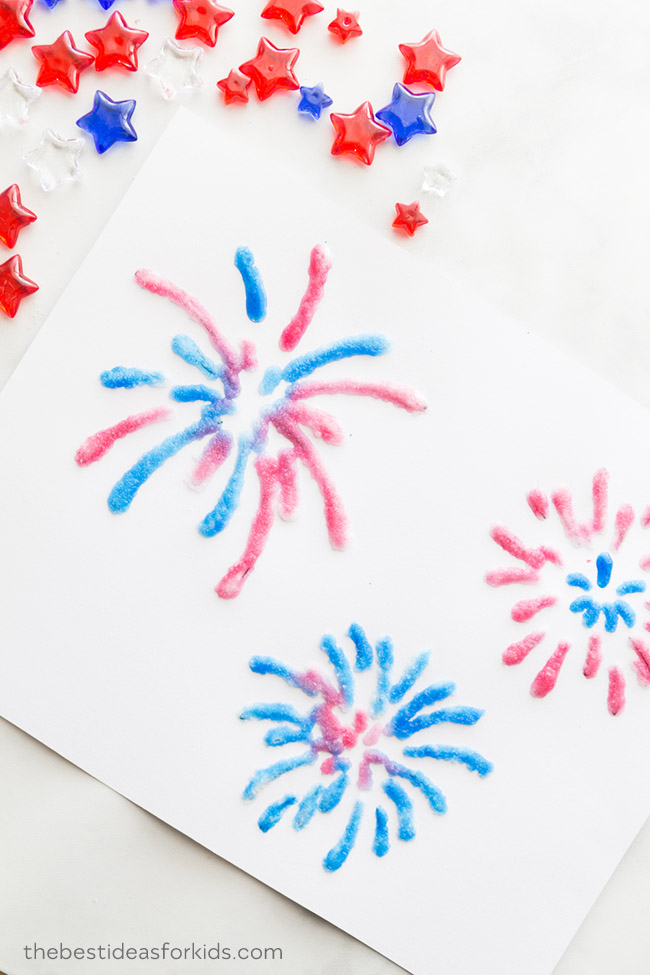 9. DIY Patriotic 4th of July Table Decor
8. Patriotic Duck Tape Parade Stick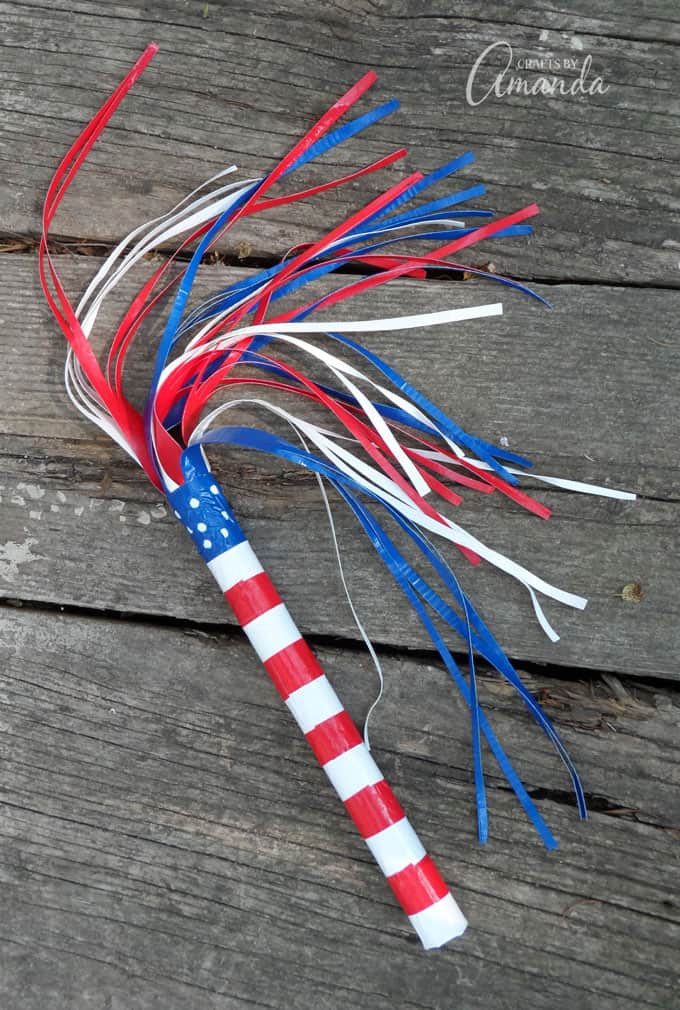 7. DIY Cardboard Fourth of July Hats
6. Patriotic Paper Tube Rockets
5. Patriotic Wood Shim & Starfish Flag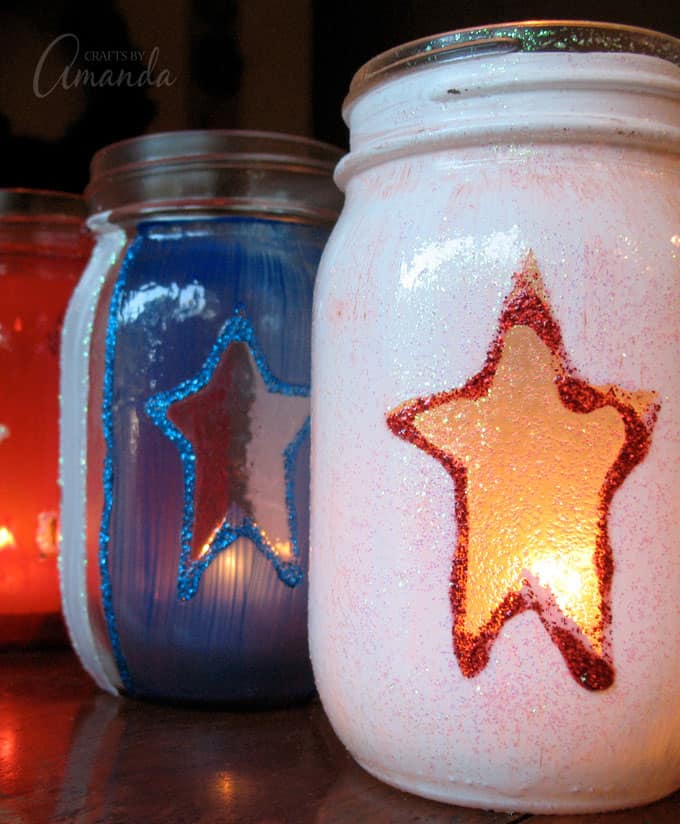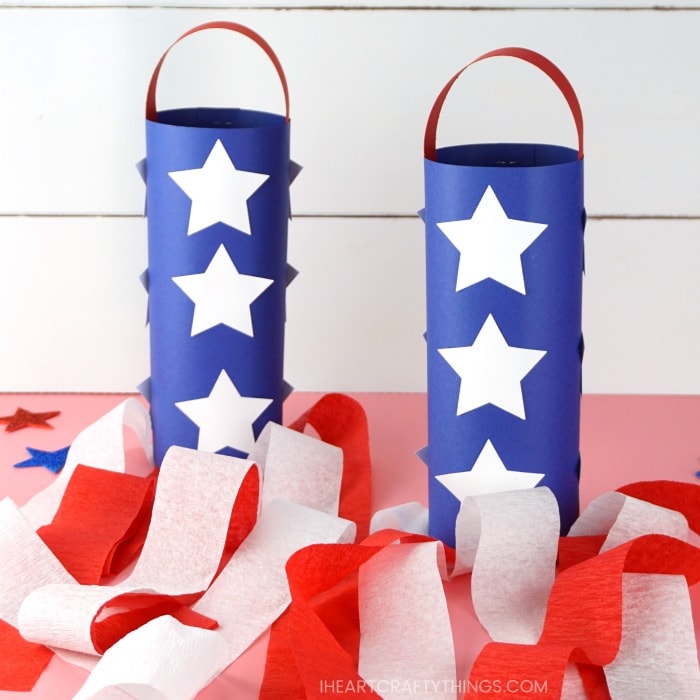 FAQs
Q. What are some other eco-friendly craft ideas for the 4th of July?
There are plenty of eco-friendly craft ideas for the 4th of July. You can create recycled paper lanterns, repurpose glass jars into patriotic candle holders, or make fabric wreaths from upcycled materials. The possibilities are endless!
Q. Where can I find recyclable materials for my crafts?
You can find recyclable materials for your crafts in various places. Look for recycling centers in your area, check with local businesses for leftover materials, or browse online platforms where people give away items for reuse.
Q. How can I ensure my upcycled crafts are safe to use?
To ensure the safety of your upcycled crafts, avoid using materials that may contain harmful substances or chemicals. Thoroughly clean and sanitize any items before repurposing them. If in doubt, do some research or consult with experts in the field.
Q. Are there any restrictions on using fireworks in eco-friendly crafts?
Fireworks regulations vary by location, so it's essential to check your local laws and regulations before incorporating fireworks into your eco-friendly crafts. Additionally, consider using alternative options like biodegradable glitter or LED lights for a safer and more sustainable experience.
Q. How can I encourage others to embrace eco-friendly crafting?
Lead by example and share your eco-friendly crafting journey with others. Show them the beauty and creativity that can be achieved through upcycling and sustainable practices. Host workshops or share tutorials to inspire others to embrace eco-friendly crafting and make a positive impact on the environment.
Now comes the important question… Which 4th of July crafts do you like the most? Please let me know in the comments.
Few more ideas!!!
Want to save this for later? Post these 4th of July Crafts to the "4th of July Crafts" OR "Patriotic Day Crafts" Board!