Revamp your high school lunch ideas with these mouthwatering school lunches that will make your taste buds dance! Discover easy and delicious lunch recipes.
Are you tired of boring high school lunches?
Craving something more exciting and satisfying?
Look no further! In this article, we'll explore a variety of delicious and nutritious high school lunch ideas to keep you energized and focused.
Why settle for ordinary meals when you can enjoy a lunchtime experience that benefits your well-being?
High school lunch ideas are crucial for maintaining a healthy lifestyle while juggling academics and extracurricular activities.
Imagine indulging in a vibrant Buddha bowl or a colorful wrap filled with mouthwatering grilled chicken and crisp veggies.
By exploring innovative options, you can transform your lunch break into a delightful culinary adventure.
From homemade pinwheels to protein-packed salads, the possibilities are endless.
These meals can be prepared ahead of time, saving you precious minutes in the morning.
Pack nutrient-dense ingredients like lean proteins, fiber-rich vegetables, and wholesome carbohydrates for a satisfying and nourishing midday meal.
Our comprehensive article dives deep into mouthwatering recipes and practical tips, featuring insights from renowned nutritionists and culinary enthusiasts.
Say goodbye to boring lunches and hello to an array of options that will keep you energized throughout the school day.
Let's embark on this culinary journey and discover a world of delicious possibilities for your high school lunches.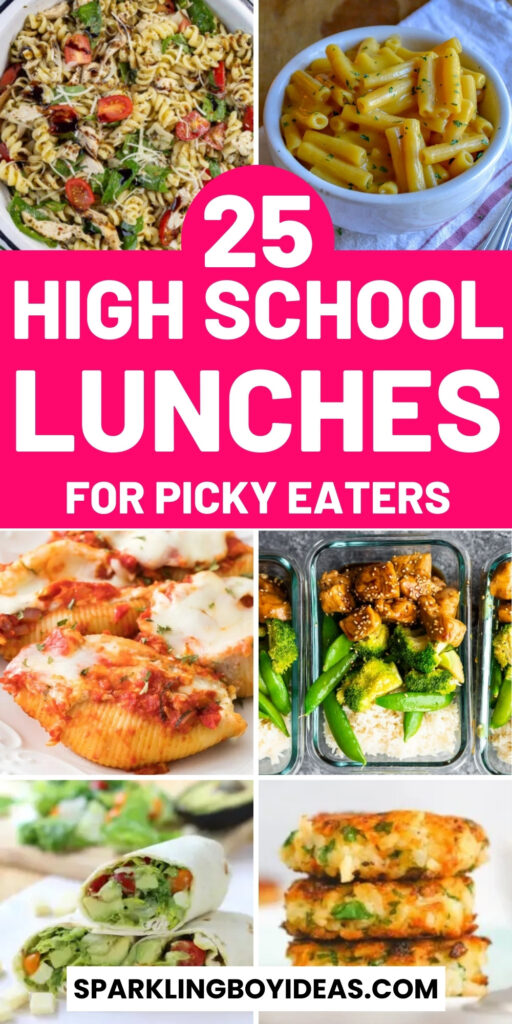 Tips For Creating Exciting High School Lunches
High school can be a challenging and hectic time, but that doesn't mean you have to settle for dull and unappetizing lunches.
With a little creativity and planning, you can transform your lunch break into a delightful experience.
So let's dive into these 15 tips that will revolutionize your high school lunch game!
Tip 1: Plan Ahead and Make a Weekly Menu
Planning ahead is the key to successful meal preparation.
Take some time at the beginning of each week to plan out the lunches.
Creating a weekly menu allows you to ensure a variety of foods while also considering any dietary restrictions or preferences.
Tip 2: Include a Variety of Food Groups
A balanced lunch should include foods from different food groups.
Make sure to incorporate proteins, grains, fruits, vegetables, and dairy or dairy alternatives.
This variety not only provides essential nutrients but also keeps the meal interesting and flavorful.
Tip 3: Get Creative with Presentation
Presentation plays a significant role in making lunches exciting.
Use bento boxes or compartmentalized containers to create visually appealing meals.
Arrange colorful fruits and vegetables in fun shapes or patterns.
Adding some garnishes or sprinkles can also make the lunch more appealing.
Tip 4: Incorporate Healthy Snacks
In addition to the main course, include healthy snacks in your teen's lunch.
This could be a handful of nuts, yogurt, hummus with veggie sticks, or homemade granola bars.
These snacks provide an extra boost of nutrition and keep hunger at bay throughout the day.
Tip 5: Involve Your Teen in the Meal Planning Process
Teenagers love having a say in what they eat.
Involve your high schooler in the meal-planning process.
Ask for their input and let them choose some of their favorite foods or recipes.
This not only empowers them but also increases the chances of them enjoying their lunch.
Tip 6: Opt for Homemade Over Packaged Foods
While packaged convenience foods may seem like an easy option, they often lack the nutritional value and flavor of homemade meals.
Whenever possible, prepare lunches using fresh ingredients and homemade recipes.
This way, you have better control over the quality and nutritional content of the meal.
Tip 7: Make Use of Leftovers
Leftovers from dinner can make excellent additions to high school lunches.
Get creative with repurposing last night's dinner into a delicious sandwich, wrap, or salad.
This not only reduces food waste but also adds variety and flavors to the lunchbox.
Tip 8: Pack Lunches That Stay Fresh and Delicious
No one enjoys a soggy sandwich or wilted salad.
To keep lunches fresh and appetizing, consider investing in quality lunch containers that have separate compartments for wet and dry ingredients.
You can also use ice packs to keep perishable items cool until lunchtime.
Tip 9: Consider Dietary Restrictions and Preferences
If your teen has any dietary restrictions or preferences, make sure to accommodate them while preparing their lunches.
Research alternative ingredients and recipes that cater to specific needs, such as vegetarian, vegan, gluten-free, or nut-free options.
This ensures that your teen's lunch is both exciting and safe for consumption.
Tip 10: Keep It Balanced and Nutritious
Above all, it's essential to maintain a balance between excitement and nutrition.
While it's tempting to pack indulgent treats every day, remember to prioritize health. Include whole grains, lean proteins, and plenty of fruits and vegetables in the lunches.
Occasional treats can be a part of the overall balance, but the focus should be on nourishing your teen's growing body and mind.
Simple High School Lunch Ideas
" Affiliate links are provided for your convenience, please read my disclosure for more information."
25. Italian Sub Sandwich
24. Stuffed Shells
23. Ham & Cheese Pinwheels
22. Honey Sesame Chicken Lunch Bowls
21. Pinwheel Sandwiches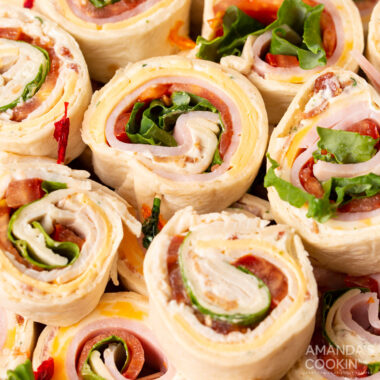 20. Broccoli Cheddar Quinoa Bars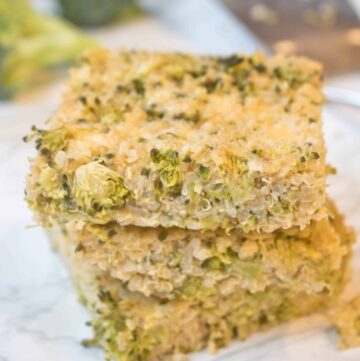 19. Vegan Potato Cakes With Carrot & Rice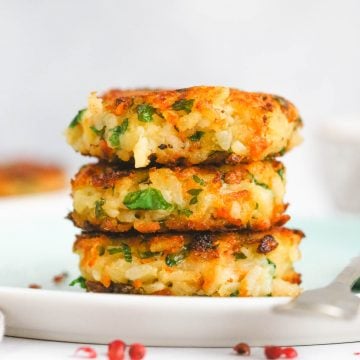 17. Rainbow Hummus Veggie Wrap
16. Mini Burritos
15. Instant Pot Vegetarian Chili with Quinoa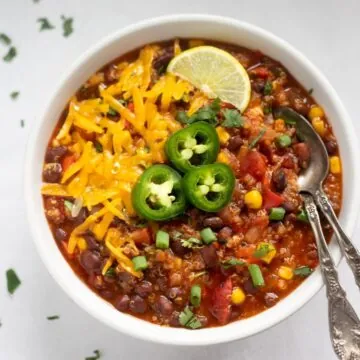 14. Ranch Chicken Wraps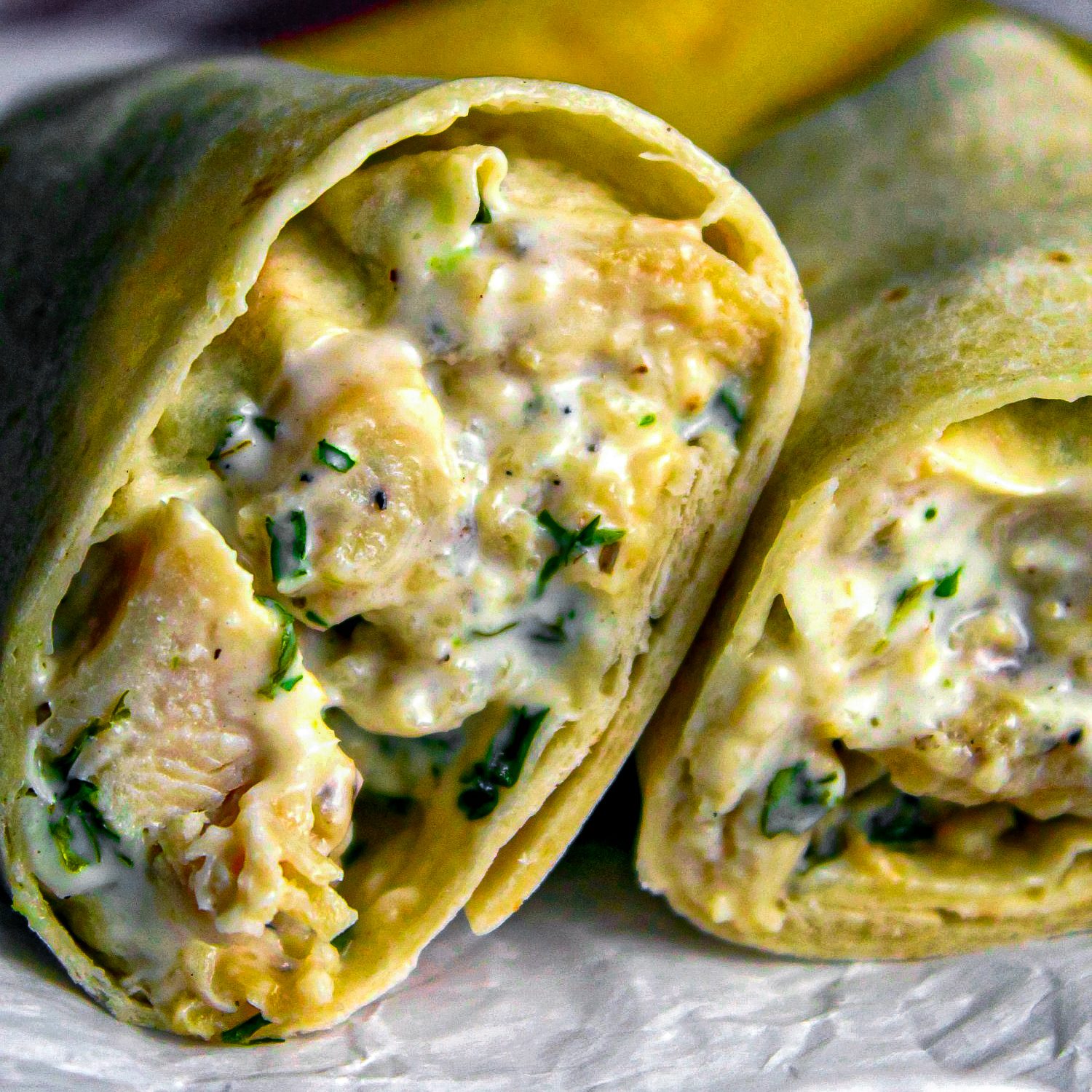 13. Tuscan Bean Salad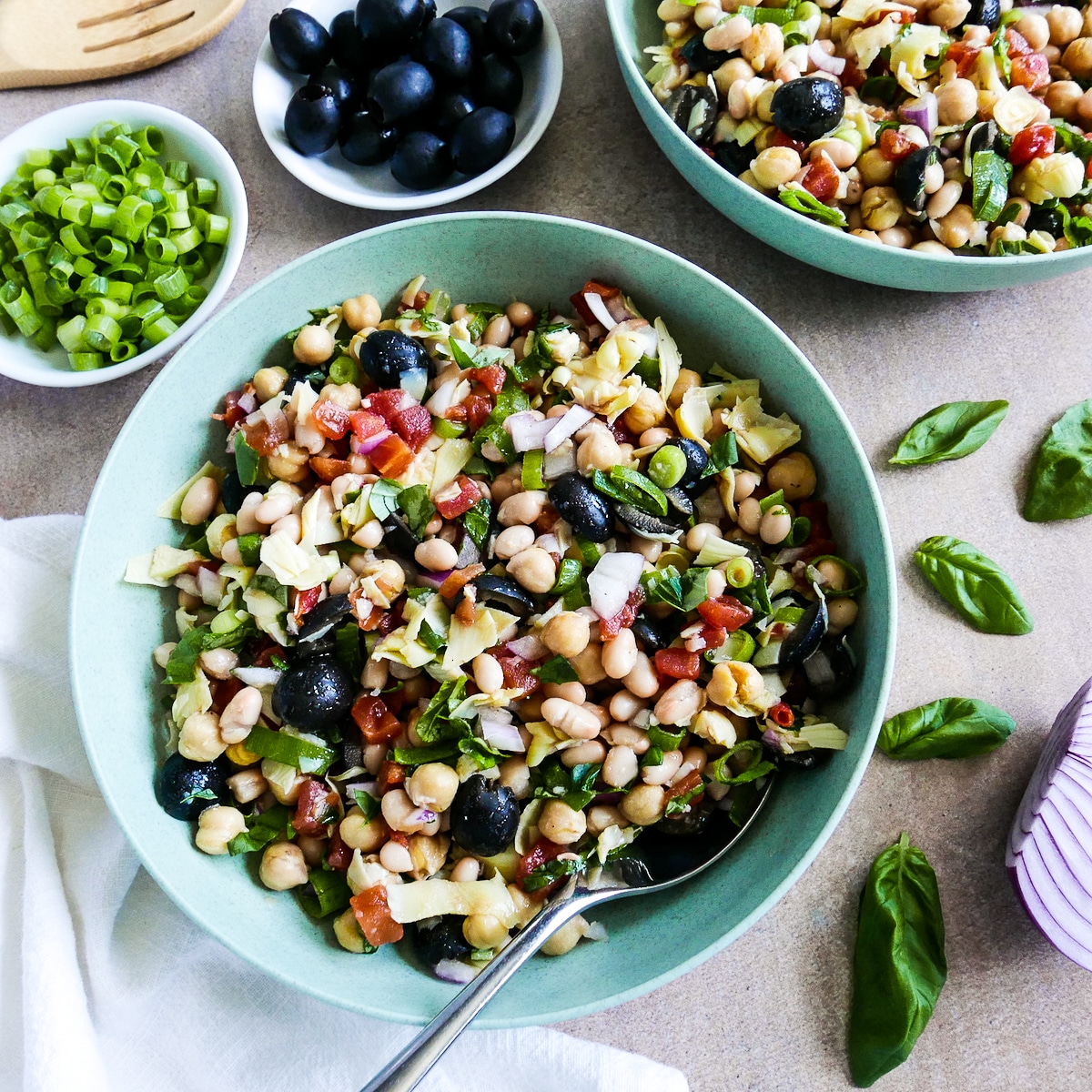 12. Chicken Pot Hand Pies
11. Classic Broccoli Salad
10. Avocado Tomato Salad Power Wrap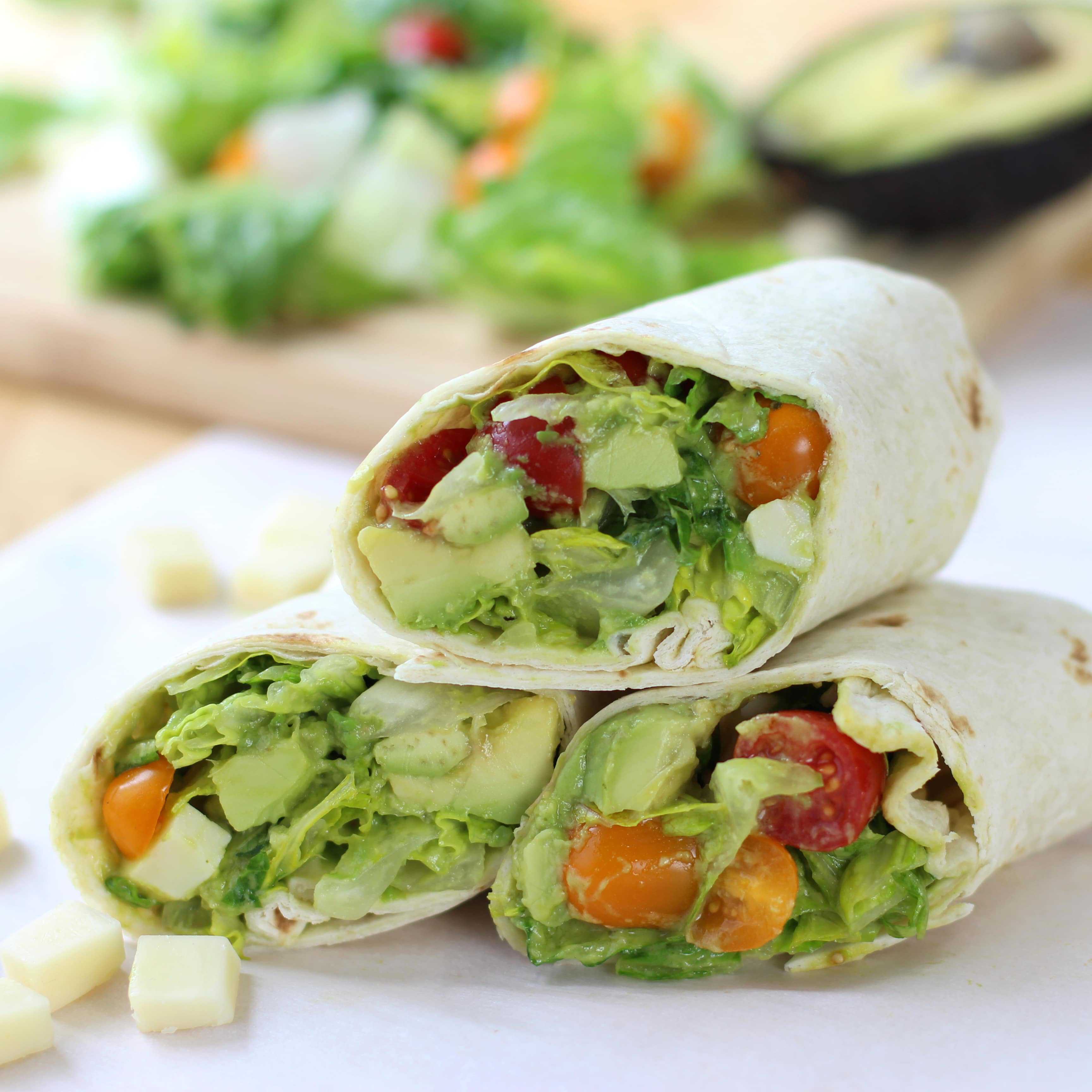 9. BLT Pasta Salad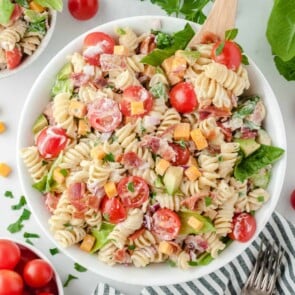 8. Granola Crunch Apple-Peanut Butter Sandwich Wraps
7. Chicken Salad with Grapes & Pecans
6. Air Fryer Hot Italian Wraps
5. Pesto Chicken Pasta Salad
4. Dairy Free Macaroni & Cheese
3. Egg Roll in a Bowl
2. Chicken Nuggets
1. Carrot Mint Bisque with Ginger & Bone Broth
FAQs
Q. How can I make high school lunches more exciting?
Making high school lunches more exciting can be achieved by incorporating a variety of food groups, getting creative with presentations, involving your teen in the meal-planning process, and experimenting with new recipes and flavors.
Q. Are there any healthy alternatives to traditional lunch options?
Yes, there are several healthy alternatives to traditional lunch options. You can swap processed snacks with fresh fruits, incorporate whole grains in sandwiches, and opt for homemade meals instead of packaged convenience foods.
Q. How can I ensure my teen is getting a balanced meal during lunchtime?
To ensure a balanced meal, include proteins, grains, fruits, vegetables, and dairy or dairy alternatives in your teen's lunch. Use the MyPlate model as a guide to create a well-rounded meal.
Q. Can you provide some examples of creative lunch ideas?
Certainly! Some creative lunch ideas include sushi rolls, Greek salad wraps, quinoa and vegetable bowls, fruit kebabs, and homemade trail mix. The possibilities are endless, so let your imagination run wild!
Q. How can I ensure my teen's lunch stays fresh until lunchtime?
To ensure freshness, use insulated lunch bags or containers with built-in cooling features. Additionally, pack perishable items, such as yogurt or salads, in ice packs or chilled containers. This will help maintain the desired temperature and keep the food fresh.
Q. Can you provide some time-saving tips for preparing high school lunches?
Absolutely! To save time, consider meal prepping on weekends by chopping fruits and vegetables, portioning snacks, and preparing components of the lunches in advance. You can also make use of leftovers from dinner and repurpose them into delicious lunch options, reducing the need for additional preparation time.
Now comes the important question… Which high school lunch ideas do you like the most? Please let me know in the comments.
Few more school recipes !!!
Want to save this for later? Post these High School Lunch Ideas to the "School Lunches" OR "Lunch Ideas" Pinterest Board!