Halloween recipes are a great way to share your love for Halloween with the people around you. These Halloween party recipes will help you create fun and interesting Halloween treats for your next Halloween party or just for yourself. From Halloween treats, and Halloween desserts to Halloween appetizers, you'll find them all.
Make your Halloween party a hit with these amazing and easy-to-make Halloween recipes.
Halloween appetizers are always a must at any party.
These simple snacks can be made ahead of time, so you have less work to do in the kitchen.
They're also great for people who aren't too keen on cooking or don't want to spend hours preparing food for their guests.
One of the best things about making your own appetizers is that you can create something unique for every guest.
If you have a lot of friends coming over for dinner, then tell them that they can help themselves to anything from the fridge!
This way, everyone will get the chance to eat something different from what everyone else ate!
These delicious drinks are perfect for any Halloween party because they're simple and easy to make!
They give you room to experiment with different flavors and ingredients, which is exactly what you need if you want a memorable party experience.
Don't worry about needing to plan ahead — these Halloween recipes only take a few minutes to prepare and serve!
Check all of these Halloween party recipes and enjoy your HALLOWEEN PARTY.
Super Fun Halloween Recipes
" Affiliate links are provided for your convenience, please read my disclosure for more information."
25. Jack O' Lantern Pumpkin Hand Pies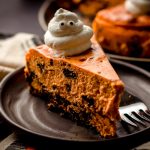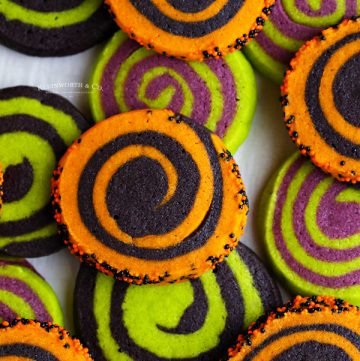 22. Halloween Cream Cheese Swirl Brownies
20. Toxic Waste Mac and Cheese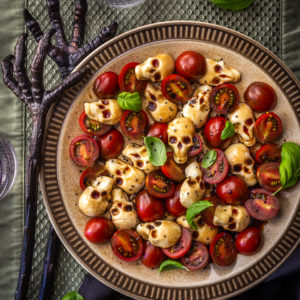 17. Rice Krispie Treat Mummies
15. Oreo Acorn Balls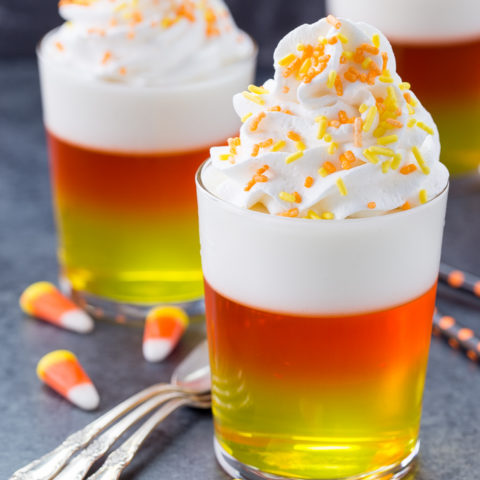 12. Jack-O-Lantern Chicken Pot Pies
10. Spooky Spaghetti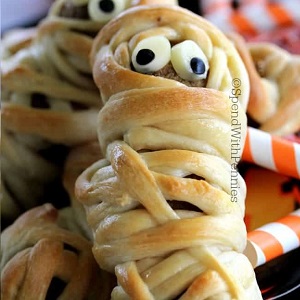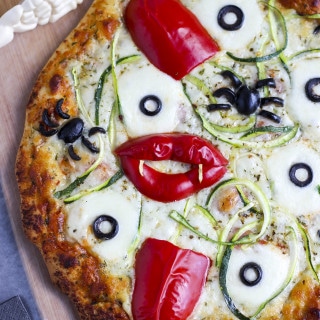 6. Pesto Hummus + Homemade Pita Chips
3. Spider Halloween Appetizer Dip
1. Pizza Roll Ups Mummy Snacks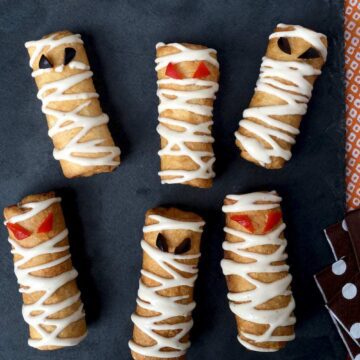 Now comes the important question… Which Halloween recipes do you like the most? Please let me know in the comments.
Few more Halloween recipes!!!
Want to save this for later? Post these Halloween Recipes to the "Fun Halloween Food" OR "Halloween Party Recipes" Board!